As per a notice doing rounds in the media, the Federal Board of Revenue (FBR) on Wednesday sealed Pakistan Mobile Communication Limited's (PMCL) head office in Islamabad due to alleged non-payment of income tax amounting to Rs25.3 billion for the year 2018.
The decision to seal the head office comes as a huge surprise and raises quite a few eyebrows. For starters, the notice by FBR's Inland Revenue department citing the disputed tax demand was dispatched to PMCL on Wednesday and without providing ample time to respond, the matter quickly escalated with LEAs and FBR agents forcefully sealing the head office on the same day.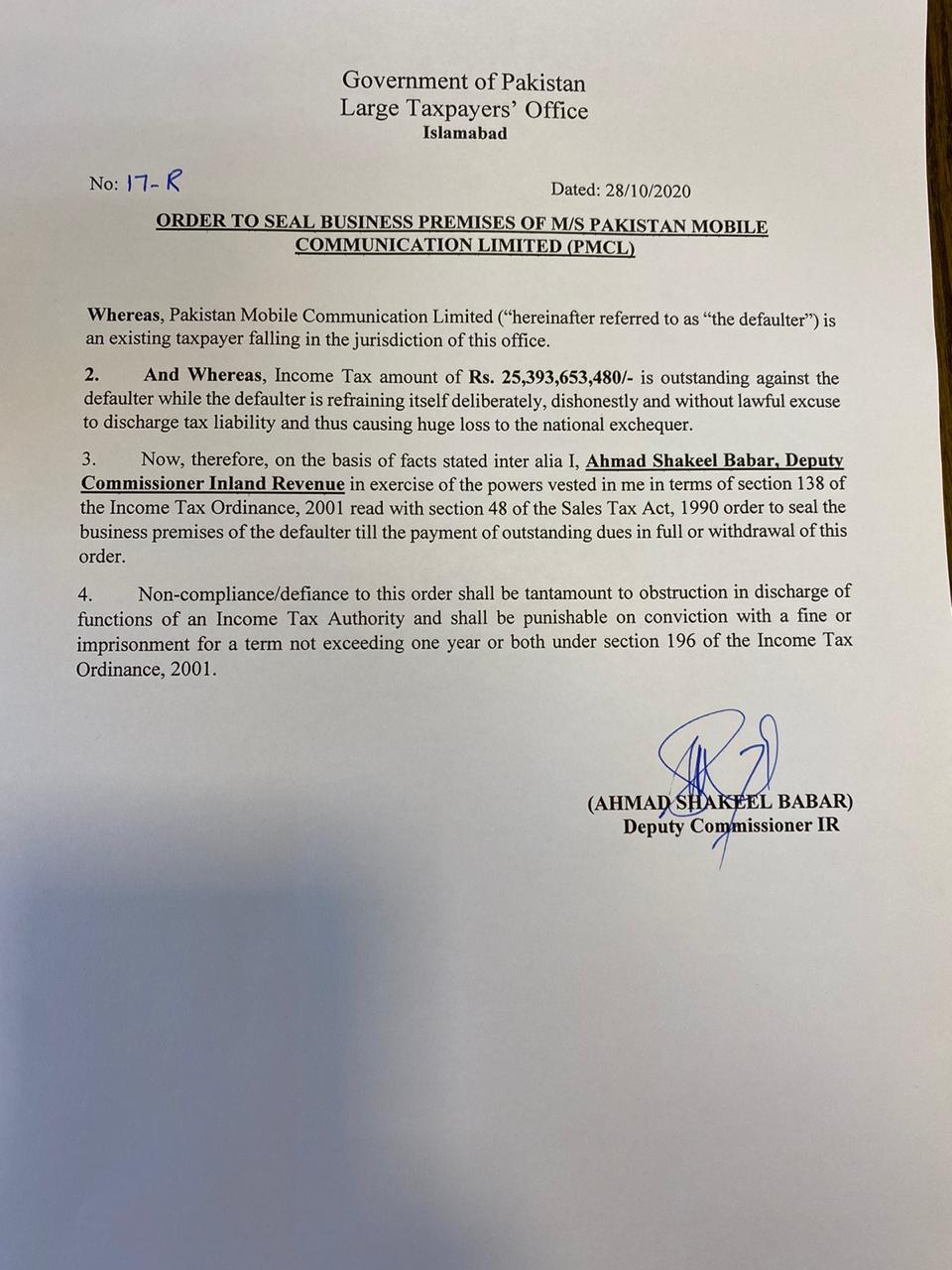 As Pakistan looks towards foreign investors to boost its economy, such actions can do nothing but shatter the business-friendly image the government is trying to create. The message that goes across is if big corporations with a history of sustainable business practices can have their offices sealed within a day, what chance does it leave new entrants in the market?
As one of the leading companies in Pakistan and the first GSM mobile operator, which is a matter of pride for the nation, Jazz seems to have been operating for over 25 years in a lawful and compliant manner. Moreover, the mobile operator has played a pivotal role in developing the country's telecom industry and has been a staunch supporter of the Digital Pakistan vision. From investments worth billions of dollars in infrastructure development to sustainable initiatives that empower the youth with digital tools required for success in this age, Jazz has very much been a part of Pakistan's socio-economic growth.
But more importantly, FBR should have given Jazz ample time to reply to the notice, as the move to seal their head office is a blatant disregard for over 63 million Pakistanis that rely on the mobile operator for their daily communications and connectivity.
Stay tuned to Brandsynario for the latest news and updates!