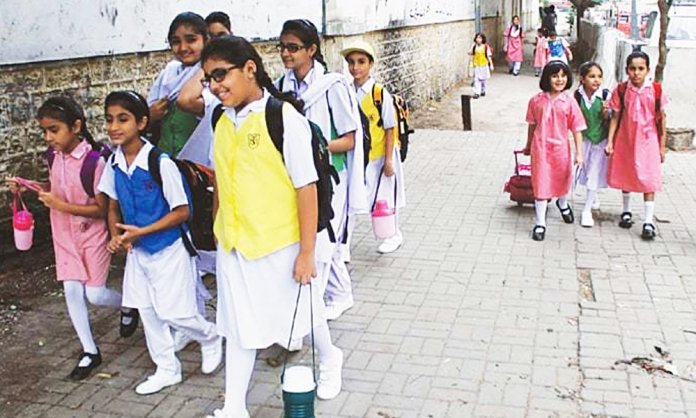 UPDATE: Sindh Education Department has revised the summer vacations schedule in the province and has announced a new date for the end of the holidays.
According to the Express Tribune, Sindh education Secretary Alia Shahid has prolonged the date to July 31.
A notification has also been released by Sindh's Education Department to announce the extension of vacations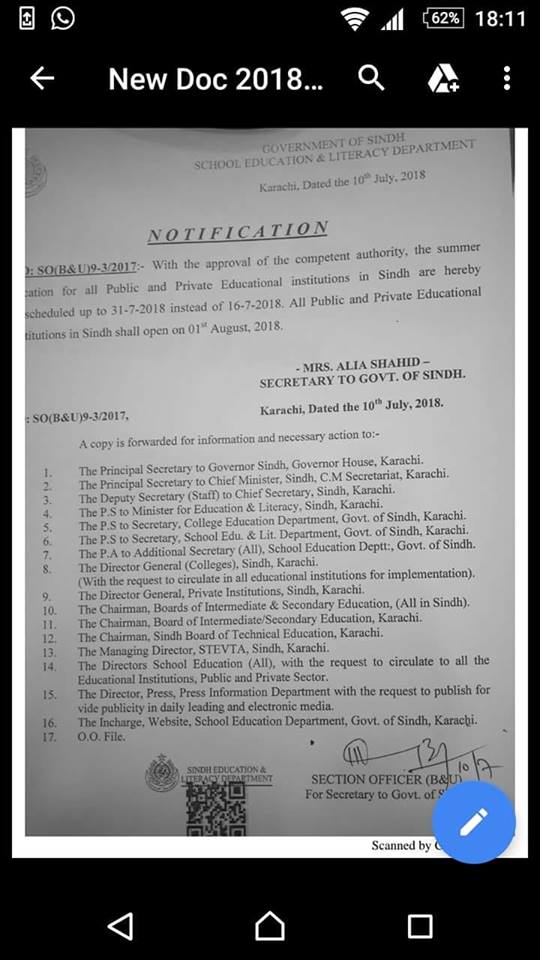 The decision has been taken in light of the upcoming General Elections 2018 in Pakistan to facilitate teachers for the ongoing election activities in schools.
---
Earlier, the caretaker Sindh education ministry had recommended to the Federal Government to extend summer vacations in the province.
According to Geo News, it was requested to the Federal Government to prolong the summer break of school, colleges, and universities until July 27.
The provincial education department stated that school teachers will be involved in discharging election duties. Consequently, it will not be possible for them to hold regular classes.
Earlier, the Sindh government had announced early summer vacations for public and private schools across the province from May 14 to July 16.
---
With the on-going heatwave and upcoming month of Ramadan, Sindh Government has decided to provide relief to the students by announcing an early schedule of school Summer Vacations 2018.
Earlier, Sindh's Chief Minister received a detailed summary for early summer vacations in schools of the province. The schedule for the vacations has been approved today.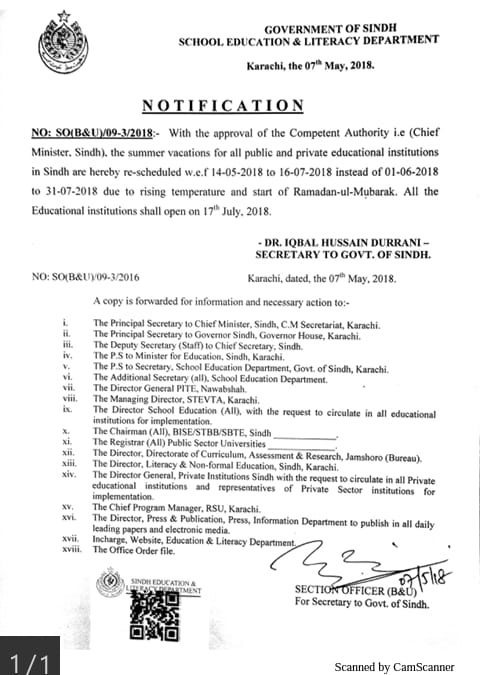 "With the approval of the Competent Authority i.e (Chief Minister, Sindh), the summer vacations for all public and private educations institutions in Sindh are hereby re-scheduled w.e.f 14-05-18 to 16-07-18 instead of 01-06-2018 to 31-07-2018 due to rising temperatures and the start of Ramadan-ul-Mubarak"
According to the decision, school summer vacations 2018 for Sindh will be held between 14 May and 15 July.
Meanwhile, the Government of Punjab has declared its schedule for the school summer vacation 2018.
As per the notice released, the holidays will begin from 1st June and will continue till 14th August 2018.
According to the ruling, 14th August will be celebrated with full zeal in all institutions regardless of the day falling on the last date of the holidays.
What's more, the notice has revealed the date for Winter Vacations in Punjab, which will commence from 24th December to 31st December.