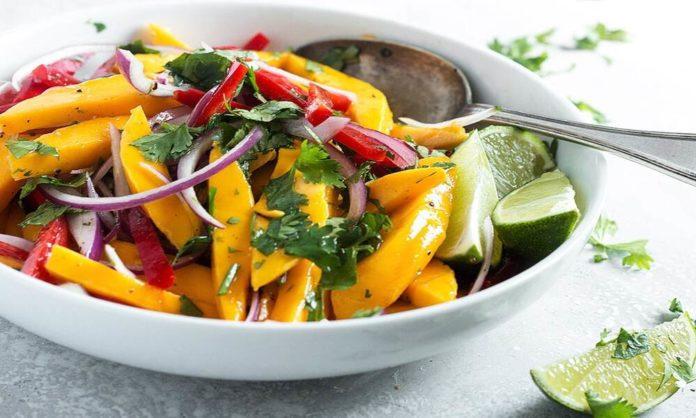 Certainly! Here are a few savory mango recipes you can try. These recipes showcase the versatility of mangoes in savory dishes. Enjoy experimenting with these flavors!
1. Mango Salsa
Ingredients
2 ripe mangoes, diced
1 small red onion, finely chopped
1 jalapeño pepper, seeded and minced
1/4 cup fresh cilantro, chopped
Juice of 1 lime
Salt and pepper to taste
Instructions
In a bowl, combine the diced mangoes, red onion, jalapeño pepper, and cilantro. Squeeze lime juice over the mixture and season with salt and pepper. Stir well to combine. Serve as a topping for grilled chicken or fish, or as a dip with tortilla chips.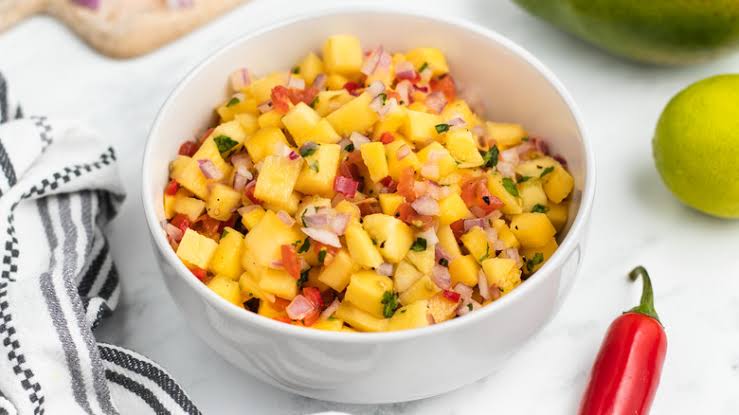 2. Spicy Mango Salad
Ingredients
2 ripe mangoes, julienned
1 red bell pepper, thinly sliced
1 cucumber, thinly sliced
1/4 cup fresh mint leaves, chopped
1/4 cup fresh basil leaves, chopped
1/4 cup roasted peanuts, chopped
2 tablespoons fish sauce
2 tablespoons lime juice
1 tablespoon honey
1 teaspoon chili garlic sauce (adjust to taste)
Instructions
In a large bowl, combine the mangoes, red bell pepper, cucumber, mint leaves, basil leaves, and roasted peanuts. In a separate small bowl, whisk together the fish sauce, lime juice, honey, and chili garlic sauce. Pour the dressing over the mango mixture and toss well to coat. Let it sit for 10 minutes before serving.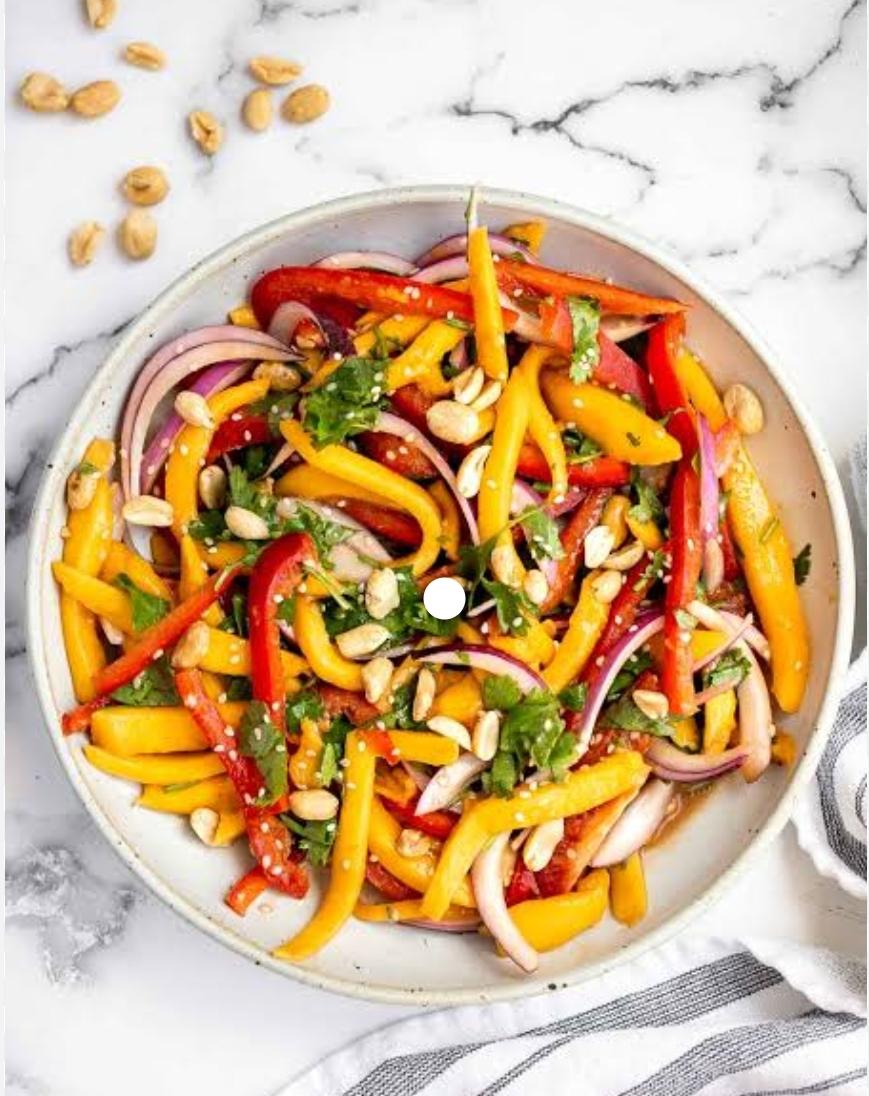 Read More: Refreshing Watermelon Juice Recipes To Beat The Heat
3. Mango Curry
Ingredients
2 ripe mangoes, peeled and diced
1 onion, finely chopped
2 cloves of garlic, minced
1-inch piece of ginger, grated
1 tablespoon curry powder
1 teaspoon ground turmeric
1 can (14 oz) coconut milk
1 cup vegetable broth
2 tablespoons oil
Salt to taste
Fresh cilantro, for garnish
Instructions
Heat oil in a large pan over medium heat. Add the onion, garlic, and ginger, and sauté until the onion is translucent. Stir in the curry powder and turmeric, and cook for another minute. Add the diced mangoes, coconut milk, and vegetable broth. Bring the mixture to a boil, then reduce the heat and simmer for 10-15 minutes until the mangoes are soft and the flavors have melded together. Season with salt to taste. Serve the mango curry over steamed rice and garnish with fresh cilantro.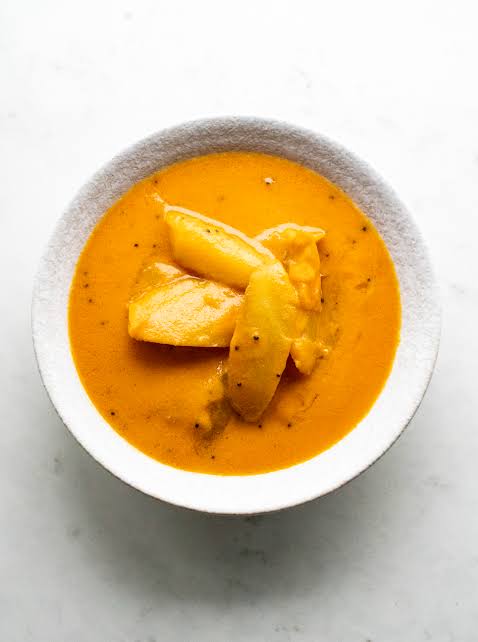 Read More: 7 Hidden Powers Of Papaya Fruit
Which one would you like to try? Let us know in the comments below.
Stay tuned to Brandsynario for the latest news and updates.