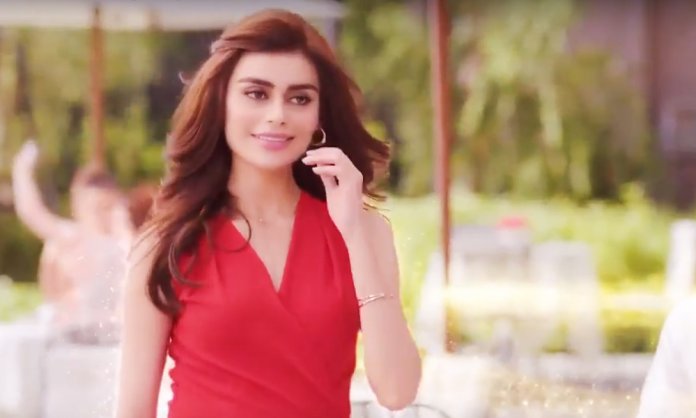 Over the years, Sadaf Kanwal has proved that she is a force to be reckoned with. She is veritably one of Pakistan's most illustrious supermodels. Her undeniable attraction, exquisite features, prominent eyebrows and megawatt smile make her the ultimate head turner.
It was no surprise when her sultry item number, Kaif O Suroor weaved its Suroor all over Pakistan and its uproar even reached Bollywood!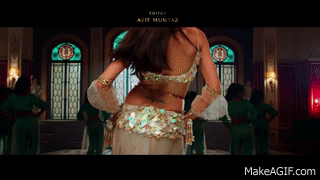 However, just last week, Social Media witnessed a massive Brouhaha courtesy a set of hot images and leaked videos of Sadaf Kanwal.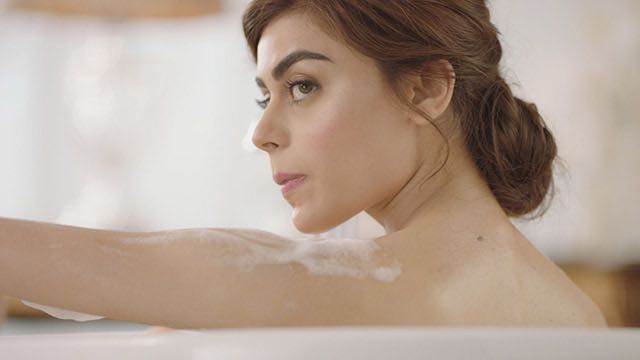 The haseena raised temperatures in these clips and ignited quite a buzz about what she was up to!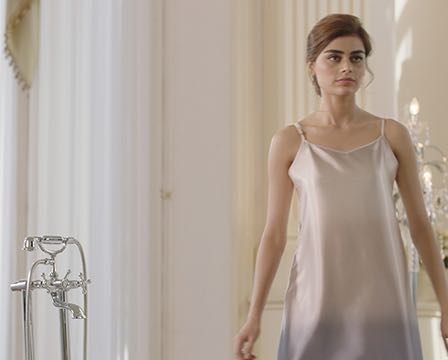 People could not help being envious, witnessing her silky soft skin!
why wasn't I born Sadaf Kanwal? Why. @ god.

— م (@mshnjm) November 23, 2017
Everbody went Afreen Afreen over her!
#SadafKanwal is goaaalssss. beauty 😍😍😍😍

— sleepy💤 (@shuttuppls_) November 23, 2017
The rest were curious what the glimpses were all about!
#Sadafkanwal has dropped a bombshell ! This video might burn up the dispute ..Can't wait to see whats coming up!! pic.twitter.com/HXLpb2YY5K

— Munib Bin Ali (@MunibBinAli) November 21, 2017
And now finally the cat is out of the bag!
Those who were thinking that the diva was shooting for a TVC guessed correctly! Sadaf has been roped in as the brand ambassador of a new beauty brand, Savannah and is creating all the right noise with its latest TVC.
Her charming persona and sensual appeal have added all the oomph in the commercial, making it go viral on the internet.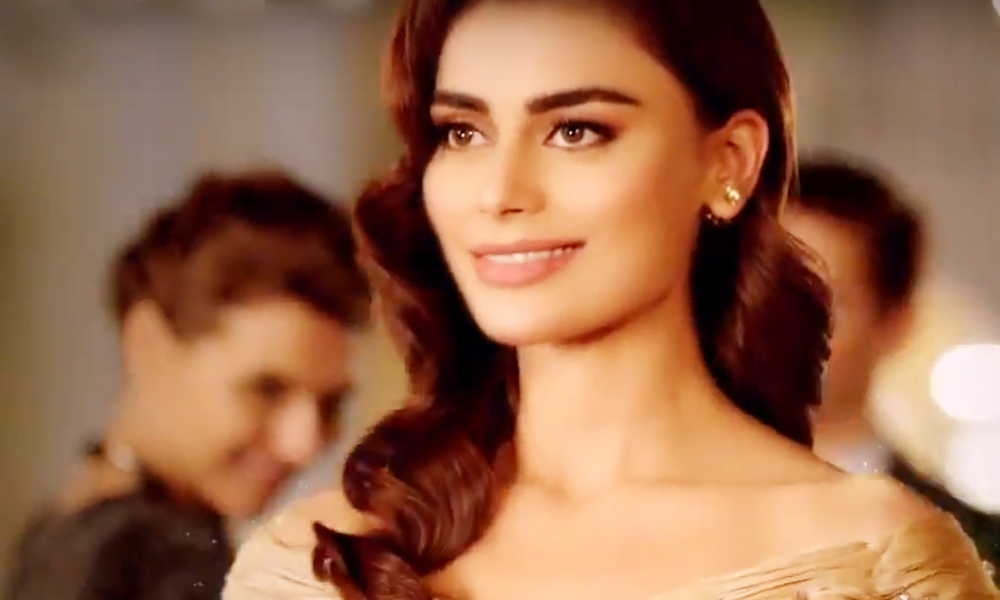 Uff, she has really set the screens on fire this time!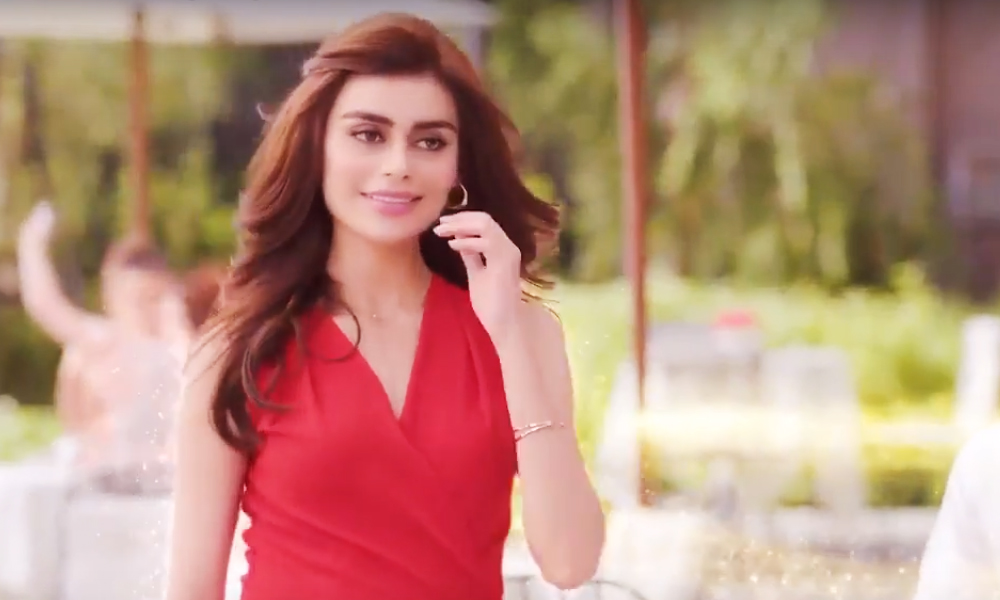 For those who are unaware, IFFCO Pakistan – UAE based Multinational Company is behind the launch of this new brand. It goes without saying that the beauty bar is bound to give tough competition to its rivals boasting superior quality and smart marketing strategies.
The brand has rolled out three different variants, each sporting an alluring name and a signature fragrance, namely:
Paris Romance
London Passion
Arabian Bliss
With floral scents like that, we don't blame the good-looking Emmad Irfani for doing that double take!
But the best part of Savannah is definitely the addition of Vitamin E!
Having healthy looking skin is a mark of beauty. All those ladies who are eager to look forever young and flaunt a radiant need to use Vitamin E as it can work wonders on your skin. It slows down the ageing process and can reduce wrinkles on the face.
The TVC will compel modern day women to try Savannah. It breaks through the clutter, communicating very succinctly the usage of Vitamin E, which is its unique ingredient.
I tried Savannah so you don't have to!
For someone having really dry skin, Savannah Paris Romance did wonders for me. My skin felt supple, fresher and moisturize post-wash. I even applied the soap to remove makeup and it did not irritate my sensitive eyes.
The thing I loved the most about the bar was the lack of harsh ingredients. Its mild rosy scent was long-lasting, making me feel refreshed throughout the day.
Within three days, I could actually feel the difference (hello, radiance!).
So why not swap your mediocre skin brightness soap with Savannah soap?
it just might be what your skin needs! The soap vows to not only keep your skin fresh and glowing but also promises to keep you sweet-smelling throughout the day.
For those who have missed the TVC can watch it here!