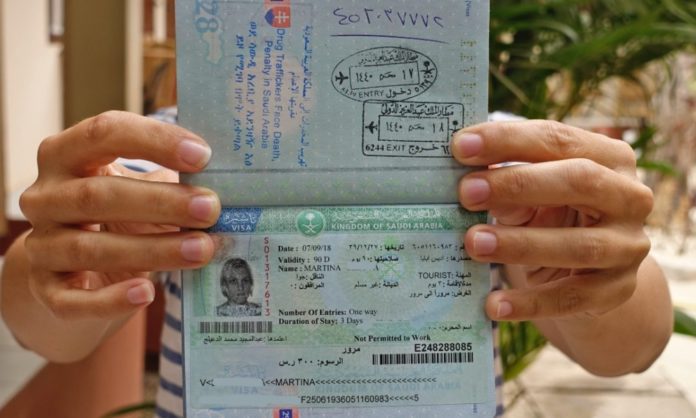 The Kingdom of Saudi Arabia (KSA) has now introduced a special e-visa waiver plan. As of yet, this new policy is for people from the United Kingdom (UK) and Northern Ireland only. Under this plan, travelers can visit Saudi Arabia for up to six months without a visa. However, they need to apply for the waiver between three months and 48 hours before their visit.
How And Why?
To start the visa process, travelers need to go to the Ministry of Foreign Affairs (MOFA) website and provide the necessary information. Saudi Arabia has introduced this because it wants to strengthen its relationship with the UK by encouraging visits for various reasons, such as healthcare, education, tourism, and business.
In another update, easier E-Visas for Pakistan have also been launched. Saudi Arabia's Foreign Ministry has launched electronic visas (e-visas) for several countries, including Pakistan, making it simpler for people from these nations to travel there.
New Issuance Method 
The Saudi General Aviation Authority (GACA) has introduced a new method for issuing e-visas using QR codes. This system is now active in 12 Saudi embassies – Pakistan, Turkey, Morocco, Vietnam, Sri Lanka, Kenya, Thailand, Bangladesh, India, Philippines, Indonesia, and Egypt.
Stay tuned to Brandsynario for more news and updates.