Update: 22nd April 2020
As the coronavirus pandemic is nowhere close to ending anytime soon, the restrictions are tightening all around the world. In Saudi Arabia, 'Taraweeh' in Masjid-i-Haram and Masjid e Nabvi will be held without public attendance and have been reduced to 10 rakats.
The new rules for Taraweeh prayers were announced on Facebook by Sheikh Abdul Rahman Al-Sudais on Tuesday.
Here's the post that was shared on the official Facebook page of Harmain.info.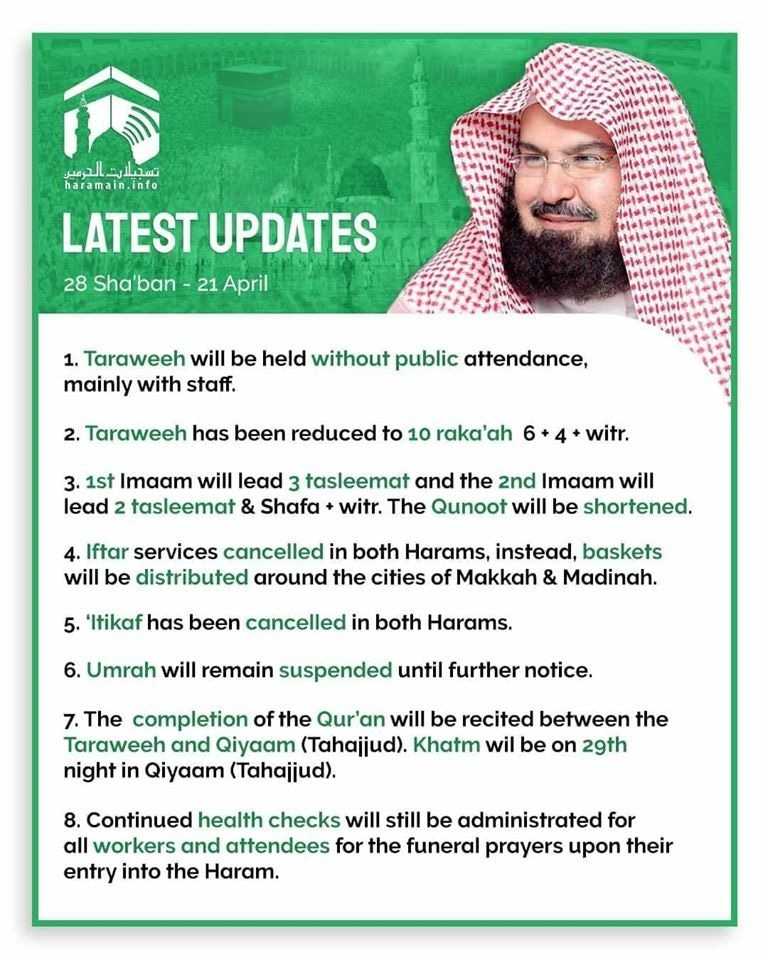 Moreover, Al Riyadh newspaper quoted Dr Abdul Latif Al-Sheikh, Saudi Minister of Islamic Affairs, saying, "The suspension of performing the five daily prayers at mosques is more important than the suspension of Taraweeh prayers."
He further added,
"We ask Allah the Almighty to accept Taraweeh prayers whether held at mosques, or homes, which we think is better for people's health. We ask Allah the Almighty to accept prayers from all of us and protect humanity from this epidemic that hit the entire world."
---
---
As the global pandemic as taken over the world, this novel virus doesn't seem to end anytime soon. The cases all around the world are rapidly increasing on a daily basis taking the number of reported cases over a million and reported deaths to more than 50,000.
In March, Saudi Arabia temporarily suspended 'Umrah' for pilgrims over fears of the coronavirus initially for pilgrims traveling from outside and later, suspended it for its citizens as well.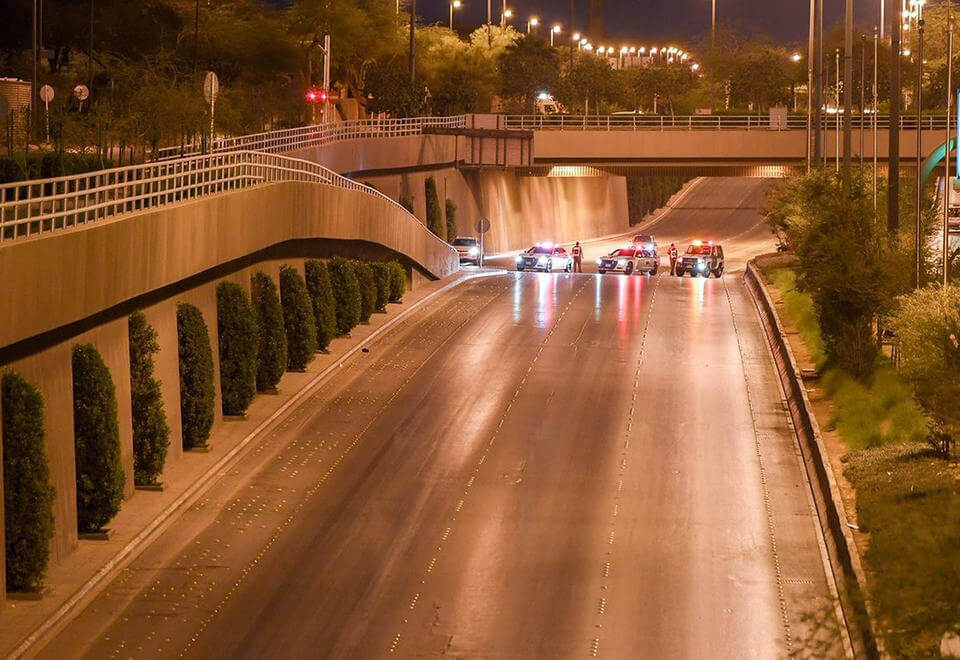 Following the rise in coronavirus cases and deaths, on Thursday, Saudi Arabia extended curfew restrictions in the two holiest cities to 24 hours to contain the spread of coronavirus  The decision was taken after the number of deaths from the virus rose to 21 in Saudi Arabia.
The official Saudi Press Agency reported, citing an interior ministry source.
Full 24-hour curfew in Makkah and Madina starting from today until further notice,"
Before the Saudi government imposed the 24-hour ban, the two cities were already under a 15-hour daily curfew.
The local authorities in Saudi Arabia have already sealed off Makkah and Madina along with Riyadh and Jeddah, restricting people from entering and exiting the cities as well as prohibiting movement between all provinces.
Moreover, the authorities are yet to announce whether or not they will proceed with this year's hajj.
Stay tuned to Brandsynario for the latest news and updates.