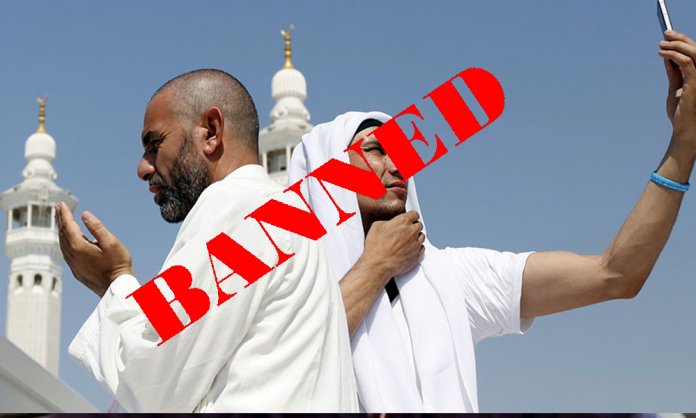 February 2019: A new ban has been imposed in the holiest land of Arabs where women were finally allowed to drive or enter the sports facilities. It is no longer unusual to find halal clubs or movie theatres in the Kingdom of Saudi Arabia.
With so many rules changing, it comes as quite surprising that the newest ban restricts people from taking selfies in many designated areas.
The designated areas include Makkah and Medina where you can no longer take any more selfies – in fact, no more photos or videos either.
——————————————————————————————————
2017 is the year of some dramatic transformations in the Kingdom of Saudi Arabia. It has not only allowed women to drive cars but also permitted their entry into sports stadiums.
Yet another change is now all set to happen in the nation, one that will also affect Muslims coming from all over the world to Mecca and Medina.
In its latest move, the Saudi Arabian government has banned pilgrims from taking photos and videos at the Holy mosques Mecca's Masjid al-Haram and Medina's Masjid an-Nabawi.
The statement read:
"In the case of any violation of the ban, security guards have been instructed to confiscate the photos and the camera if needed"
The measure is to protect and preserve the holy sites, prevent disturbances of worshippers and ensure the essence of worship in mosques.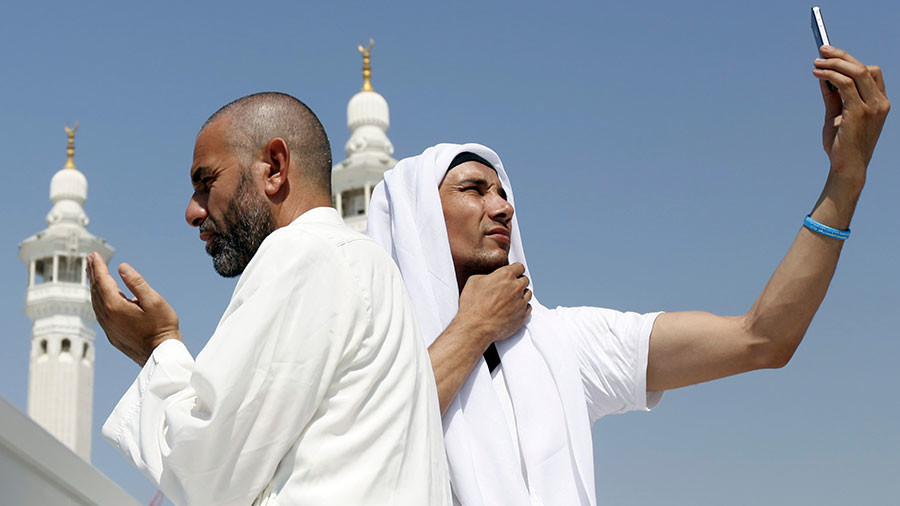 Over the years, the rise in smartphone usage has compelled pilgrims to snap pictures of themselves at Holy sites. These photographs are then posted on Instagram and Facebook and are mostly taken in front of the Kaabah, the upper floor of the Grand Mosque and at umbrella-like canopies at Nabawi Mosque.
Critics deem such acts as a destruction of the mosque's sanctity and a sign of disrespect to the mosque.
This development has followed the social media brouhaha created by the picture of an Israeli man in the Prophet's Mosque, drawing heavy criticism on social media.
What do you think about the ban on pictures in Saudi Arab's holiest mosques? Let us know in the comments below.
Stay tuned to Brandsynario for more updates.