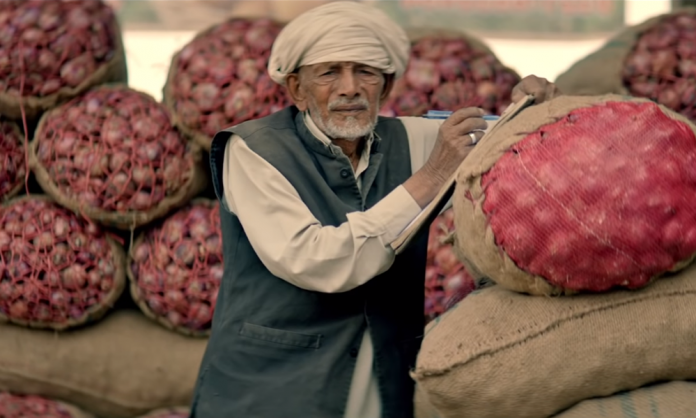 Not all heroes wear capes!
They live amongst us, roam amongst, and stay in the shadows. For those superheroes who are often disguised as ordinary people who have accomplished extraordinary things, crooner Ali Noor and Mehak have lent their voice to pay tribute to them.
Called 'Salam Kissan', the catchy tune shares how our farmers have sacrificed so much and dedicated their lives to ensure that we eat high-quality fruits, vegetables, and crops.
The vibrant and detailed shots showcasing their efforts and dedication towards their work was captured by none other than the renowned film director Jamshed Mahmood Raza aka Jami Moor.
The visuals have us hooked and the lyrics are on repeat in our minds! We see how these farmers walk on hot, barren land barefoot, putting in all their efforts under the scorching sun to make the soil useable.
We witness the hard physical labor that the farmers endure including walking miles and carrying heavy bundles of crops. They face hardships and overcome challenges including saving their crops from threatening insects such as locusts.
They are ever-resilient when it comes to nurturing the crops through changes of season and diverse weather conditions.
Through this very difficult journey, Sarsabz Fertilizer has vowed to be there for those hardworking and dedicated kissans as their constant and supportive companion!
The visual depictions and flow of the video have us hooked until the end of the video. Tugging at our heartstrings, this track is a treat we'd love to come across time and time over again.
https://youtu.be/PkenunwpduU
Social Media Reacts to 'Salam Kissan'
Social media is rejoicing the Salam Kissan track and is appreciating the recognition of these unsung heroes.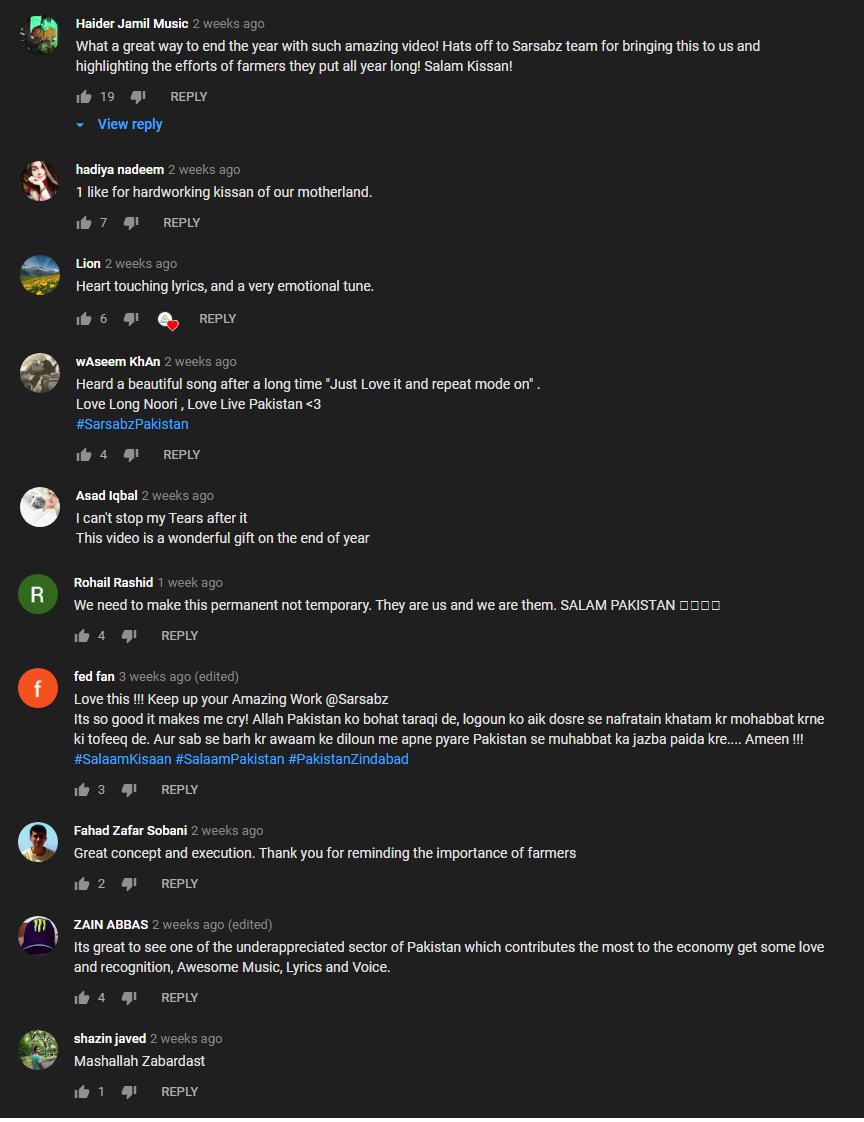 Kudos to Sarsabz Fertilizers for recognizing the efforts of our farmers and indeed we are grateful to all the farmers who have put in their sweat and blood for our families.