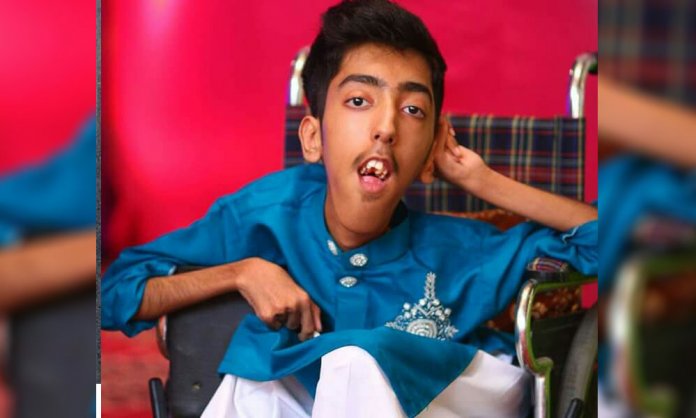 We hear stories about many individuals abroad who have achieved something amazing. One example is Bethany Hamilton, a young surfer who lost her hand to a shark attack, yet didn't stop her from winning.
Another excellent example is our very own Muniba Mazari, a young girl who sustained life-changing injuries in a car accident. Although doctors gave her little to no hope, she pushed herself to all limits becoming Pakistan's first wheelchair-using model and an inspiring international icon.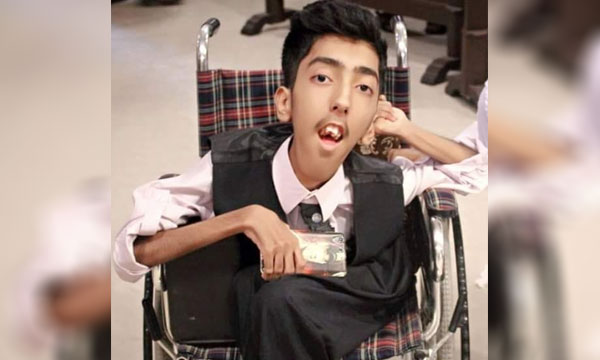 Similarly, there's a 17-yr old who aspires to do the same, challenge his hardships and become a social media star. Sarim Hassan has the muscular disorder, which has massively affected his life. Unfortunately, due to the condition, he had to stop going to school and tuition classes after 4th grade.
Because of the drastic event, he felt like everything was crashing down around him as he had always dreamed of becoming a celebrity. One day, while lying on the bed, Sarim had a life-changing thought. He asked himself, what is the purpose of your life are you supposed to do this all over your life?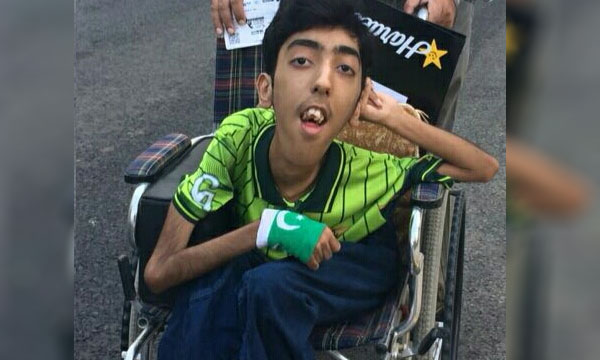 "To the wheelchair to the bed to the bed to the wheelchair and again to the wheelchair to the bed you can't wait for a miracle to come and make you walk, I realized that rather than cursing myself and shedding tears at night I must do something If I really want to be something I need to work for that, I need to plan something." Said Sarim.
"I didn't give up, I realized that Allah has made me human being, therefore, I am obliged to do something for my country and it's people Allah has created human being to help one another if Allah didn't want me to Help others He would've made me cow or goat but he chosen me to be human So that I can help others. Then I decided to put my 100% efforts and leave results on Allah as Indeed he is the best planner & Indeed, Allah hasn't created a human useless but it's up to us how we do from the site that Allah has given to us." He added.
Thus, he told himself, by hook or by crook, I will become famous and I will not let my disability come in the way! So, his first step was to create his presence on social media, he created a page called 'Sarim's Site', which eventually became the ladder for his success.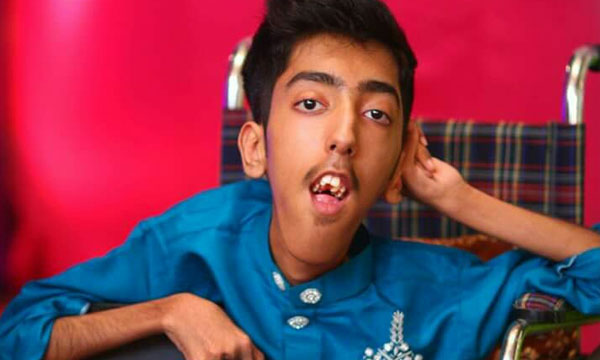 Inspired by Stephen Hawking and Muniba Mazari, Sarim has lots of hopes and dreams and wishes to one day be known like social media celebs like Khawar Malik, ZaidAliT, Issam Bayan, Shaam Idrees and Many others.
We wish him all the best and much success in life. It is kids like Sarim who give us hope and encourage us to do what we aspire the most in life. Kudos to you buddy!
Stay tuned to Brandsynario for more news and updates.