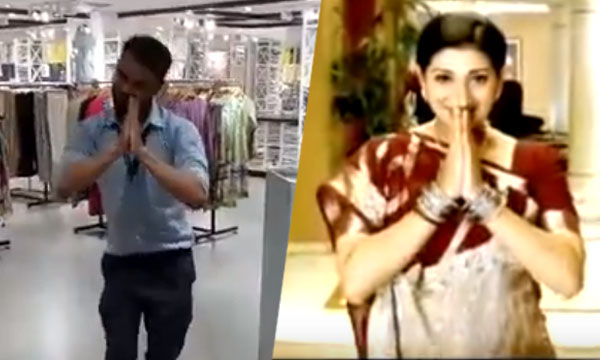 So who remembers Ekta Kapoor's decade-long serials and their crazy stories? I think we all do.
These serials were twisted because people never died and those who did, they kept coming back to life. People talked about 300 and 400 hundred crores as if the amount was nothing at all. Remember Ramola Sikhant, anyone?
People had extra marital affairs all the time,  women would go to any extent to get the love of their life, and people had houses as large as the 'Beauty and the Beast' castle.
As kids, our dinner's were incomplete without Mr. Bajaj coming back to life and Paarvati Bhabhi dealing with her everyday issues. Everyone was addicted to these shows, nothing to be proud of, but that's how it is.
Now, after all these years, the internet is lit with this parody video of a Sapphire employee who's imitating the title track of one of the biggest hits of Indian television "Kyunki Saas Bhi Kabhi Bahu Thi."
Honestly, the video is so funny, you'll end up laughing like a crazy person.
Check out:
The internet can't help but laugh at this funny parody!
Here's how people are reacting and praising the Sapphire employee in the video.
People can't help but love it
There's no harm in having some fun at work!
Can't agree more.
Everyone"s tagging their friends and relatives in the parody and it is going viral all over the internet.
Here's the original video for your reference.
https://www.youtube.com/watch?v=S5WGx_0k6TY
It's good to see how people find various ways to have fun at their workplaces. Normally when you enter a clothing stores, the representatives are busy entertaining the customers. It's amazing to see this hilarious side of them too.
Also, we can't ignore the fact that after all these years, we still remember the lyrics by heart!
So, did you like the video? Let us know with your comments.
Stay tuned to Brandsynario for more news and updates.