Sania Mirza and Shoaib Malik are one of Pakistan's most famous power-couples. The two shocked both sides of the borders when they announced their marriage.
For a very long time, fans on either side have seen that the couple has never let the fact their nations have an ancient rivalry in sports, and unstable political relationships come in between them.
Pakistan celebrated Malik's marriage to Mirza as if we had won the World Cup all over again!
What's more interesting is that the former skipper of the Pakistan Cricket Team went where no man had dared to go before him, a candid one-on-one interview with wifey!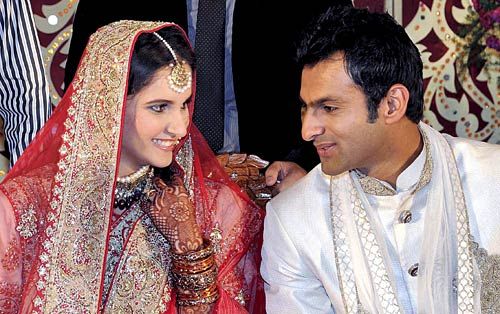 In the clip, which is making rounds on social media, we love how the two of them are more than just man and wife but are more like best friends.
Sania even revealed that Malik is a die-hard fan of daal-chawal, also if he walks into a Chinese restaurant, that's what he will order!
Malik made fun of Sania's Punjabi as she confessed her love for him in his native language – well, tried to confess her love.
But, what happened after was something we all were unprepared for! Sania told him that she wants to marry someone…
Her exact words were:
I've liked Akshay Kumar since 'Mohra' (1994 film) days. I'm not going to ditch him."
That's right, Sania Mirza wants to marry the Bollywood superstar Akshay Kumar, over Hollywood hunk Tom Cruise!
As the fun interview started to come to an end, Sania invited a little guest on the camera. She dedicated Atif Aslam's 'Pehli Nazar Main' to the most important man in her life, their son Izhaan Mirza Malik.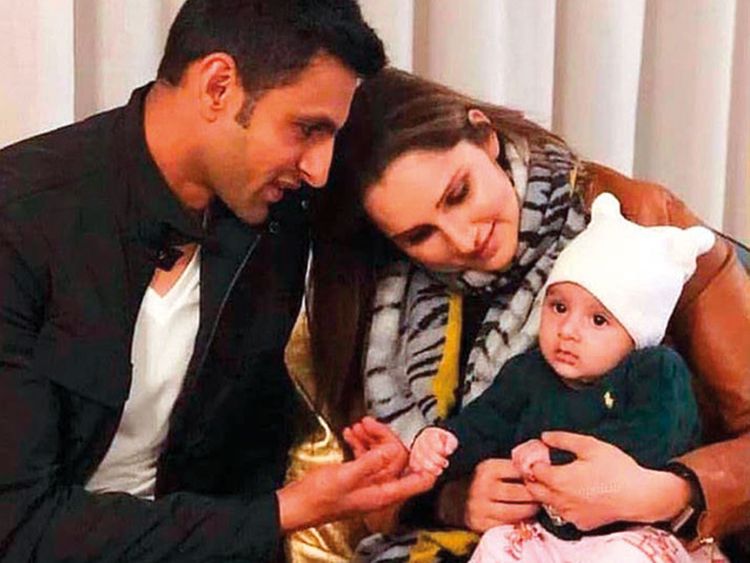 Watch the full recap of the episode below:
We pray that this sweet couple sticks together like a delicious snack of smores for many, many years to come.
Have something to add? Let us know in the comment section below.
For more news and updates, stay tuned to Brandsynario.