Sanam Jung is on a roll when it comes to proving her marriage is anything but over. The actress has now shared something super private on her Instagram!

Get Up, Close and Personal
Sanam Jung shared a screenshot on social media of her chat with her husband on WhatsApp. It seems the husband was confused about which day their anniversary was falling on! Those who have been married for more than 5 years will know this is not only relatable but also an eternal flaw in men— why can't the important dates be remembered?
For Sanam Jung, this is #pilotstuff given that her husband is one. We can't blame him, the time zones can be too confusing.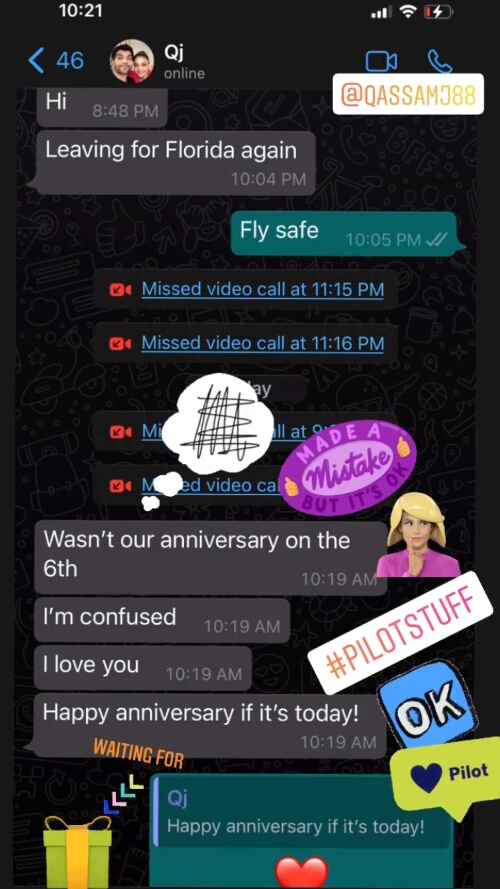 Anything Will Work
The funniest part of the screenshot has to be when Sabam Jung's husband just accepts defeat. He says "happy anniversary if it's today" showing that he's still not sure when the anniversary is. But, we do commend him for taking swift actions and wishing nonetheless before the missus gets irked.
Predict The Outcomes
As far as we can see, all there is a heart sent in response to the aforementioned message. But in the age of the emoji language, can we not decipher that a single red heart means trouble?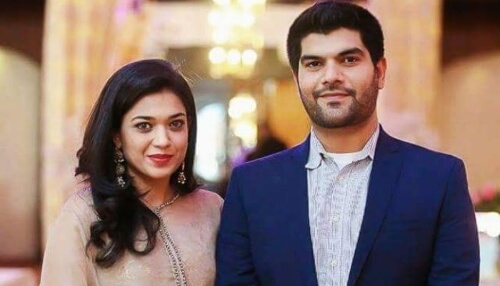 Imagine if the heart was sent and then came the barrage of passive-aggressive messages which are not for the world to see! Which direction, do you think, the conversation steered in?
#PilotStuff Insights
The entire screenshot is full of missed calls and fly safe wishes. Again, it all pertains to her husband's occupation! These pesky timezones can never align and most calls can be missed. Sanam Jung can be seen wishing her husband to fly safely except here it's literally an instruction since he's flying the plane!
Happy Anniversaries Close After Divorce Rumours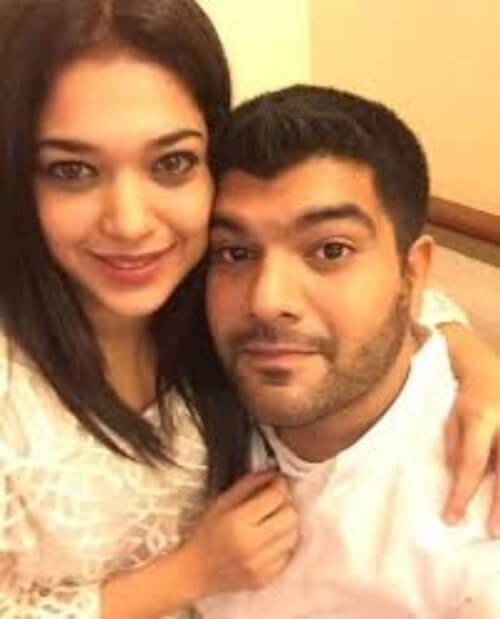 Just as the divorce rumours of Urwa Hocane and Farhan Saeed spread like wildfire, so did those of Sanam Jung and her husband. However, much to people's happiness, both the couples are happily settled! The rumours have been brushed aside and denied by both.
Sanam Jung is celebrating her anniversary today, even if her husband is confused whether it is today or not. It's ironic how the day of marriage comes so close to the days where her marriage was rumoured to be broken. But alas, at the end of the day rumours are forgotten, denied and lost. Here's wishing a happy anniversary to the couple!
Stay tuned to Brandsynario for the latest news and updates.