Rumours about Sanam Jung's divorces were catching the wind but alas, the actress has put them to bed.
Where Did The Rumours Start?
The rumours about her divorce started through a fan's comment under one of her Instagram posts. The fan, without any knowledge or credibility, left a comment suggesting that the actress and her husband are soon to be separated. Just like that, from one mouth to another, the rumour spread like wildfire!
How Did The Actress Come To Know?
Sanam Jung mentioned in her caption that she and her family started getting phone calls not only from relatives but other media groups. The former were surprised and wanted to confirm whether this horrible news was true while the latter just wanted a top story.
What Was Clarified?
Though she did not intend to post any clarification, Jung took to Instagram to counter the rumours. She wrote a long-winding paragraph about how the rumour started, what all her family experienced as a consequence and whether it is true or not.
View this post on Instagram
Sanam Jung and her husband are all set to celebrate their 6th anniversary in the coming week, the divorce rumours are exactly that, rumours! The actress has been leading a happy, healthy life with her husband and feels blessed to be a part of her family.
Instagram As The Witness
In today's day and age, Instagram has almost become a court of law. People bring their arguments to it and the millions of followers or fans or users become those who pass the judgement.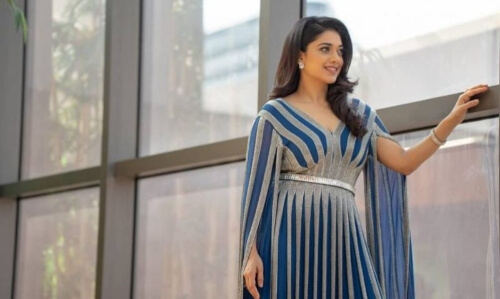 Sanam Jung has made Instagram witness to the happy marriage she is a part of especially by posting the picture she did. It's a selfie with her husband and they're both beaming— seems fitting for a picture to a counter the divorce rumours.
In the comments below her fans are more than relieved to hear her marriage is intact. Moreover, others are irked by several fans' ability to create a nonsensical rumour, what is there to gain from it?
Not Happy With Marriage, Not Happy With Divorce
The nature of the rumours that have touched our ears in the past few months is strange. Those who are happily divorced are rumoured to be getting back together while those who are happily married have divorce rumours. It seems people are becoming more interested in divorces nowadays— starting from Urwa Hocane, now we have Sanam Jung!
Stay tuned to Brandsynario for the latest news and updates.