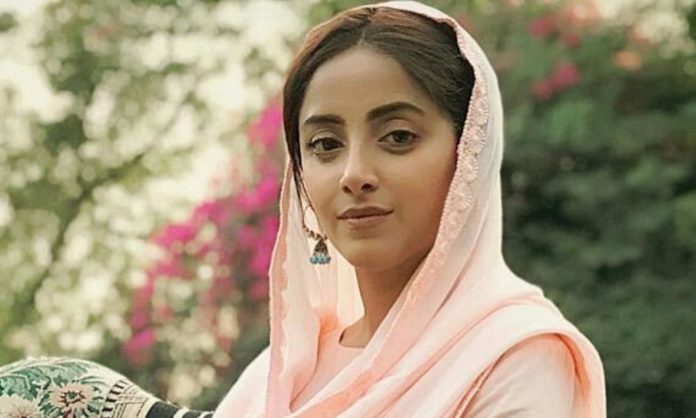 Sanam Chaudhry has made a huge announcement on her social media. The former Pakistani actress has changed the path of her life and shared it with her followers. Her Instagram's latest post has more than one revelation in it, as you'll find out!
Sanam Chaudhry's Change of Heart
Chaudhry took to social media to announce she will be turning "towards Allah" completely. She posted a picture of a revelation in which women's modesty is being discussed. The Quranic recommendation of women wearing Hijab is the central concept in the revelation which Sanam Chaudhry shared. This could also be her announcement to the world that she is now going to be taking a hijab/niqab.
Her caption is also witness to her change of heart. She wrote that she "got her answer from learning the Quran". This is also an incredible news because the actress just announced that she has done Hifz of the Quran. That is no small feat, congratulations and kudos to her!
"Turning to Him"
Her caption also reads "and I turn to Him with all my heart" which is the core of the announcement. It appears now that Sanam Chaudhry has embraced her religion wholeheartedly, she may discontinue acting and also the way she updates her Instagram.
So far, no personal photos of her are on social media except for her wedding pictures. Her social media is full of miscellaneous and general photos of the other people she loves or other things. This shows she was already distanced from social media which will help her in her journey now.
Her Post on Instagram
Sanam Chaudhry's Acting Career
It is not easy to give up the career one works for, however, when there is a change of heart, everything takes a new face. One realizes the answer they were working for just as Sanam Chaudhry did. Such people are truly lucky as they find the guiding light in their life and start abiding by it.
Sanam Chaudhry was indeed a stellar actress. She is known for her drama serials Aasmanon Pay Likha, Ghar Titli ka par, and various other projects including Bhool. She also bagged a nomination at the 3rd Hum Awards in the Best Soap Actress category for her role in Bhool. The actress then got married three years ago to a music artist, Samee Chohan.
Here's wishing her the best of luck for her new path.
Stay tuned to Brandsynario for the latest news and updates.