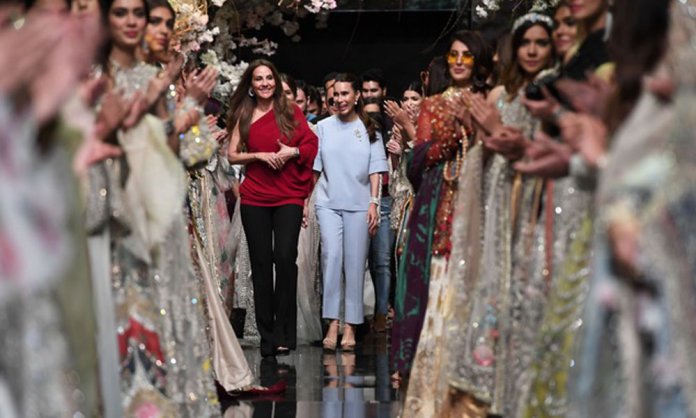 Fashion Pakistan Week Spring/Summer 2019 started off with a bang with Sana Safinaz opening a very memorable solo show on Tuesday, March 12th at the iconic Beach Luxury Hotel in Karachi. Titled 'Message from the East' the catwalk featured décor inspired by flora and fauna.
Prior to the show, there was also a celebration for the Pond's Miracle Journey, where 10 mentors and mentees shared how their 2018 journey had impacted their lives. This is an initiative taken by Pond's to celebrate miraculous women who have excelled at multifactorial duties. The lounge was set in chic black, pink and white décor that accommodated family and friends of the women, key media and celebrities.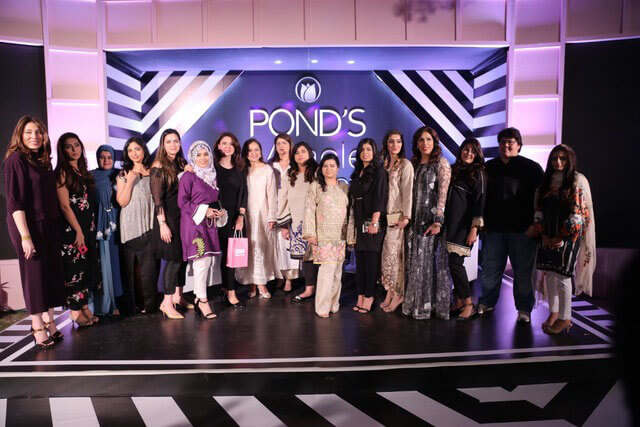 The #FPWSS19 red carpet was abuzz with many celebrities, many of whom were spotted at the Physiogel booth where fashion, lifestyle, beauty, and skincare were all being discussed by the charismatic Anoushey Ashraf. The brand is the official red-carpet sponsor for Fashion Pakistan Week Spring/Summer 2019.
The breathtaking Sana Safinaz collection explored the journey of poetry in motion. The collection, inspired by imagery from Iqbal's Payaam-i-Mashriq had a perfect mixed palette with a spectrum of colors. With details such as heavy embellishment of rhinestones, delicate silk floss thread work, the collection truly was art on a fabric canvas.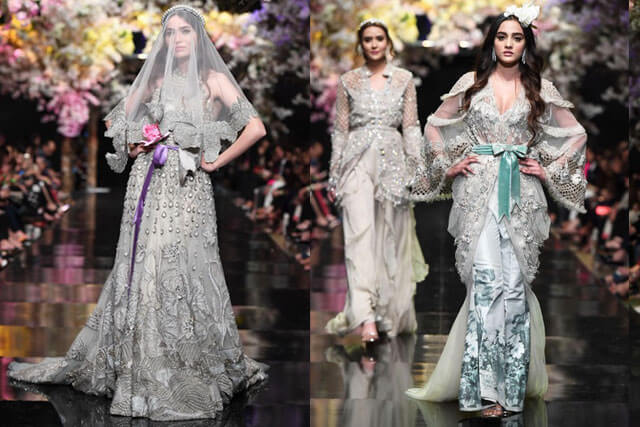 Colors such as blush, deep reds, and subtle pastels were juxtaposed with renditions of flora and fauna in modern cuts and silhouettes. Some elegantly chic bridal ensembles were worn by famous models such as Amna Baber who stunned in two ethereal gowns, Fahmeen Ansari who donned exquisitely glamorous tail-like bridal pieces with elaborate detailing, Alyzeh Gabol who looked like an absolute dream in a perfectly curated signature Sana Safinaz bridal outfit.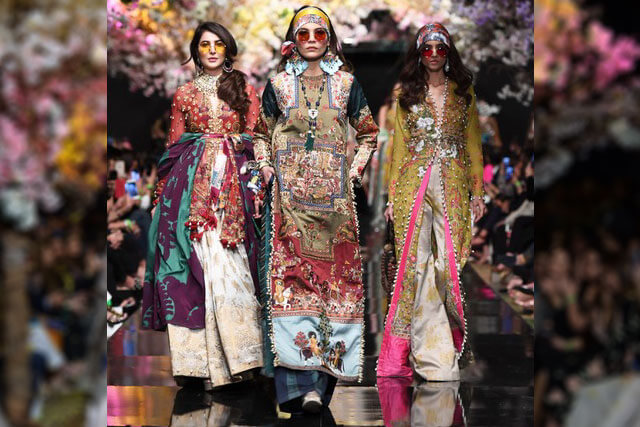 Areeba Habib and Sadaf Kanwal who slayed modern bride looks with belted bows, bandanas, and retro shades. Playful sleeves, sleek silk pants, velvety tones, silver, and pearl work, draping tassels in contrasting colors, pastel bows all added an extra oomph to each of the carefully designed Sana Safinaz couture ensembles.
"You have no spark in you if your today is just a copy of your yesterdays – Our vision for this couture show can be found in these words from Iqbal's Message from the East," said Safinaz Muneer.
"Couture is a constant reinvention, new ways of expression, new forms and silhouettes and new sparks of creativity.  This bridal couture collection is imagery that reflects our constantly evolving vision, with an emphasis on renditions of nature on fabric."
Sana Hashwani further added, "Tumbling tulle is offset with luxurious suedes and velvets, royal trails of gossamer and tissue sweep the ground and tapestries of embroidery and crystals tell tales of courage.  Each outfit from this collection is a Message from the East, each one is like a self-contained quatrain of Iqbal – fluid in meaning and full of pathos. I really hope you all love it just as much as we loved creating these pieces. "
Chairperson of Fashion Pakistan Council, Deepak Perwani had raving reviews about the show, "The stunning collection was truly and purely a compilation of everything Sana and Safinaz love and like always, no stone was left unturned."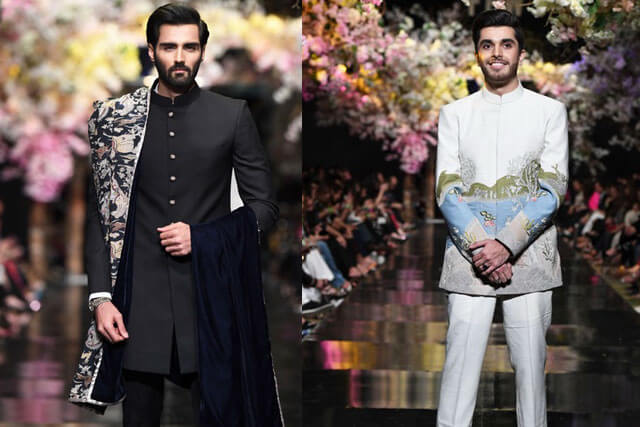 Amongst the tastefully lit lighting and décor were famous faces with the likes of Deepak Perwani, Feri Rawanian, Sharmila Farooqi, Maheen Khan, Hira Hussain, Natasia Khalid and many more. The show was an exceptional preview of what's in store for Pakistan's fashion-lovers over the next two days. There is much to expect from this year's #FPWSS19, with a line-up of well-recognized designers, each having a unique inspiration for the collection that they have tailored.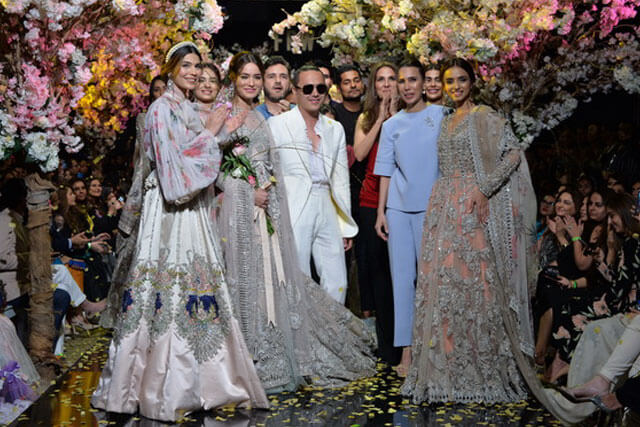 Aarij Hashmi did the spectacular décor for the Sana Safinaz Solo show. All the partners involved in putting together the show include, Fashion Pakistan as the producer of the three-day event, Nubain Ali as the director, Samiya Ansari of Sabs the Salon as the official stylist, TV-One as the official media partner and Radio FM91 as the radio partner in order to get a nation-wide coverage of greater magnitude.
The renowned skincare brand that is making waves in the skincare industry, Physiogel as the official red carpet sponsor. Faisal Farooqui as the official photographer, Foodpanda as the official food partner, Aquafina, as the official beverage partner, Peak Freans Butter Puff as the backstage snack partner and Talking Point as the official PR and Digital partner.