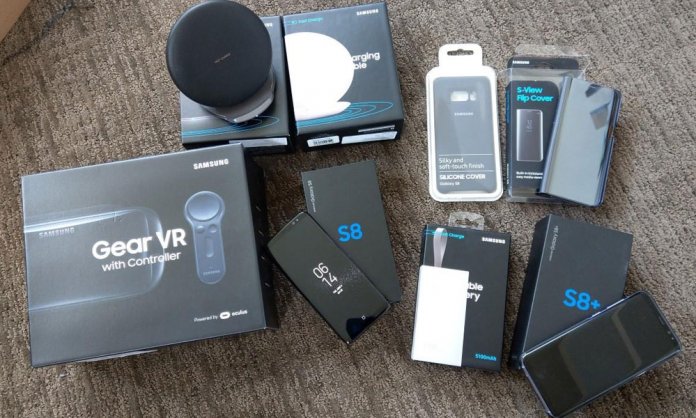 Samsung seems to be working on a wireless charging station designed to simultaneously charge both your phone and your 'Galaxy Watch'.
Images of the possible packaging for the Samsung Wireless Charger Duo were leaked on Twitter by Roland Quandt of WinFuture on Friday.
This is the Samsung Wireless Charger Duo (EP-N6100) for the Galaxy Note 9. Charges the Galaxy Watch alongside the phone. pic.twitter.com/VnP10xAhvb

— Roland Quandt (@rquandt) July 21, 2018
On the front of a box is a picture of the dock, displaying two charging areas. The side of the packaging hosts key facts about the product and although the text isn't very clear, the icons indicate that the phone supports "dual fast wireless charging" (for either two phones or a phone and a Galaxy Watch) and is compatible with Qi-certified products.
Qi certification refers to the standard technology used to allow wireless charging by transferring power through inductive coupling. Samsung's Wireless Charger Duo will certainly reduce cable clutter in most homes, as almost all newer smartphones are Qi certified.
There have been many rumours of a new Samsung smartwatch, some suggesting it could take the name Gear S4, but this latest leak strongly suggests the Galaxy Watch name and may also point to a launch alongside the Note 9 on August 9.
This would contradict speculations that have suggested an IFA 2018 unveiling (late August or early September) as with previous wearables.
Either date is likely to put the Samsung Wireless Charger Duo in stores sooner than Apple's long-awaited AirPower charger, a similar dock but for three devices.
Samsung has not yet confirmed the rumour, nor released information on pricing.