5th June 2020:
From the beginning, health experts have constantly been advising individuals that are regularly washing hands is one of the most effective ways of protecting oneself from the novel coronavirus.
In the fight against COVID-19, Samsung is one of the brands that has gone out-of-the-box. The tech titan has now designed a designated application for its range of Galaxy Watch smartwatches.
The application will remind the wearers to regularly wash their hands after intervals, which can be modified within the app's setting. The application will be available for:
Gear S3
Gear Sports
Galaxy Watch
Galaxy Watch Active and
Galaxy Watch Active 2 on the Galaxy Store
According to a recent study by the University College London, washing hands 6-10 times a day is optimum plus additional hand washes after toilet visits and before eating.
Samsung commented on the release of its app, saying:
While awareness has increased the importance of washing one's hands frequently and thoroughly, opinions can differ on what 'frequently and thoroughly' actually means in practice. This is why Samsung has developed an app to provide a clear guide on how, and how regularly, users should be washing their hands.
---
---
8th May 2020:
According to a blog called SamMobile, Samsung is launching a new program that will help you clean your phone with the help of UV-C light. A Deloitte study found in 2018 suggested that we touch our smartphones more than 50 times per day.
Health officials around the globe have advised people to take extra precautions in terms of protecting themselves from the deadly virus.
The new program is called "Galaxy Sanitizing Service" that might as well be launched on 13th March.
The UV-C light will kill germs and bacteria present on your phone. The service will be available to 19 markets, including United States, Argentina, Chile, Vietnam, Croatia, Denmark, Finland, Japan, Korea, Malaysia, New Zealand, Norway, Pakistan, Peru, Poland, Russia, Spain, Sweden, and Ukraine.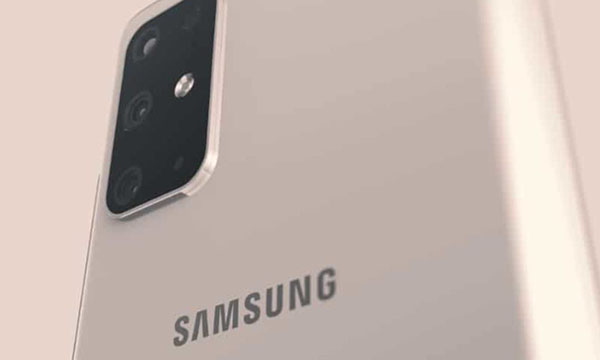 World Health Organization (WHO), and the Centers for Disease Control and Protection have been running campaigns to suggest people around the globe to wash their hands and clean surfaces that are touched quite frequently.
You can also clean your phone at home by using a damp cloth, but make sure you do not slip any moisture in any openings of the phone.
The precautionary measures are being taken amid a pandemic, COVID-19, that has affected more than 132,000 people around the globe.
For more news and updates, stay tuned to Brandsynario.