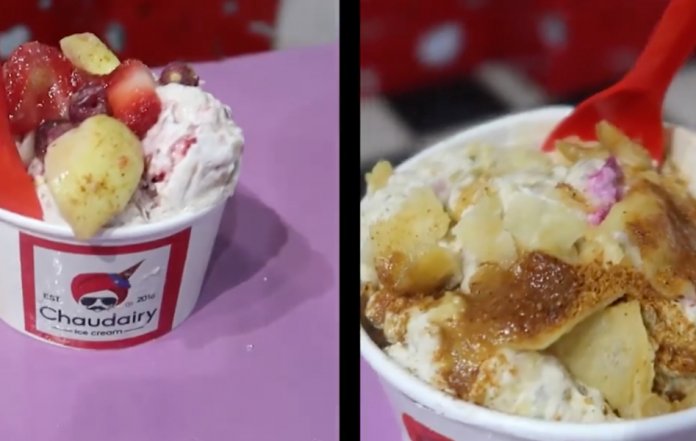 The trend for trying out different combinations for ice creams has begun a while back. You may have heard of oreo ice cream, churros ice cream rolls, but what we've come across now will blow your mind away!
This Ramadan, an ice-cream parlour in Lahore by the name of Chaudairy Ice-cream has introduced the most bizarre ice-cream combinations you've ever seen or heard of! They began with samosa flavoured ice-cream roll-ups, channa chaat ice-cream, spring rolls, Dahi Baray and the weirdest combination, Pakora Ice-cream.
We've always known ice cream to be sweet, however, we suppose, since the entire world is cooped up indoors, it has given people the time to get creative. Not sure this creativity is what we need though!
Check Out the Video on How Pakoray Ice-cream Is Made
You can see a few pakoras being thrown onto the ice slab, and lo and behold some cream being poured onto it and the mixing begins! We're not really sure how we feel about this bizarre combo but looking forward to seeing reactions of people who are brave enough to try it out!
Check out this Channa Chaat Ice-cream video!
So, Chaudairy Ice Cream dared to try out their own Samosa Icecream and Pakora ice cream for viewers! The person who was daring enough to try it out rated the samosa ice cream a mere 2 out of 10 while he rated the Pakora ice cream a 3 out of 10!
Would have been believable if he had tasted a little more of the ice creams!
These weird ice-cream combinations have created an uproar over the internet and here's what people have to say!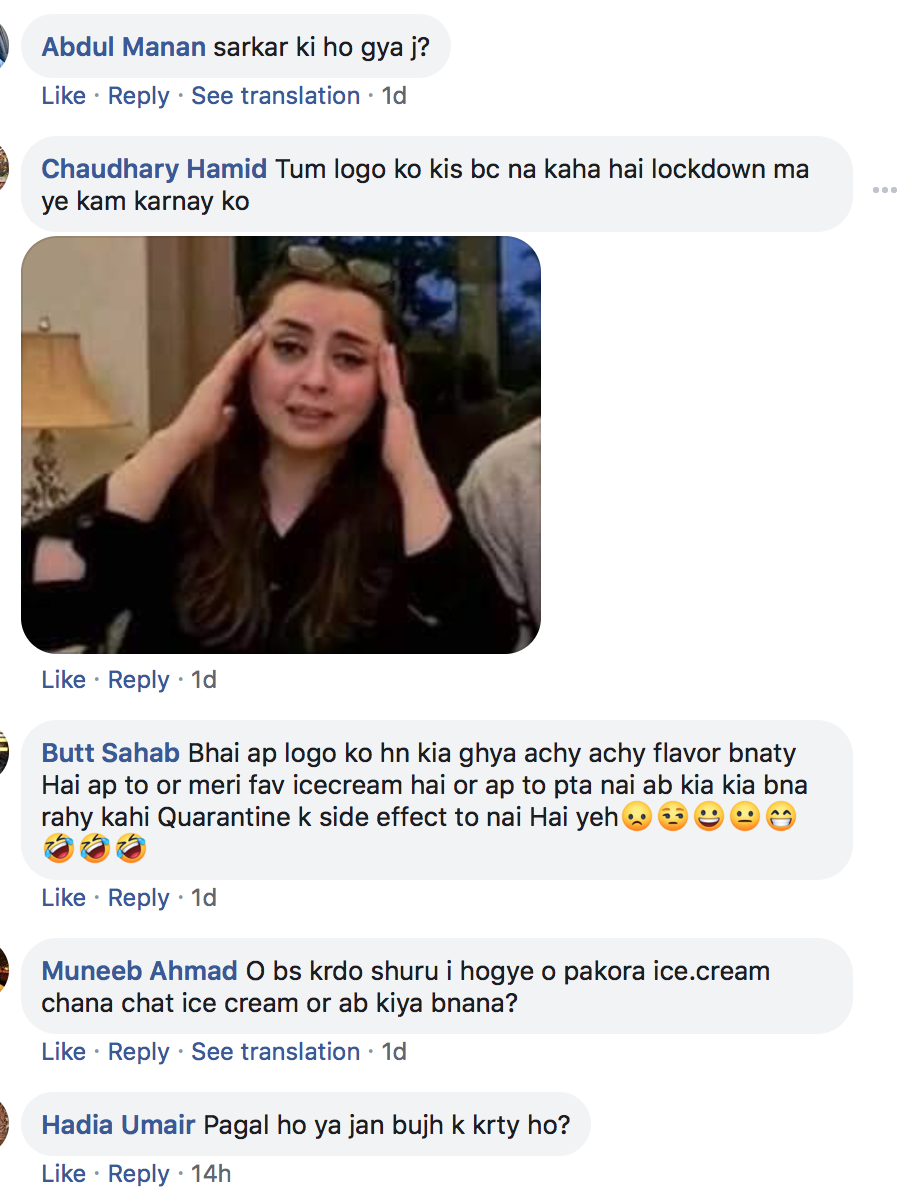 People have now started to suggest new bizarre combinations for the Ice-cream shop to try out!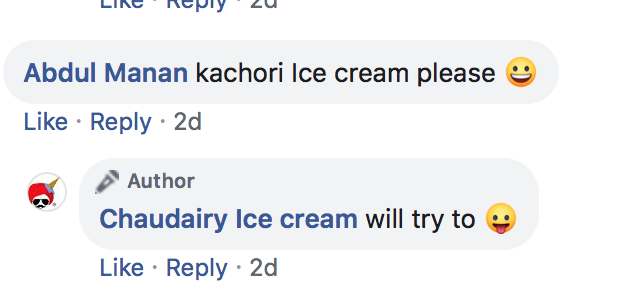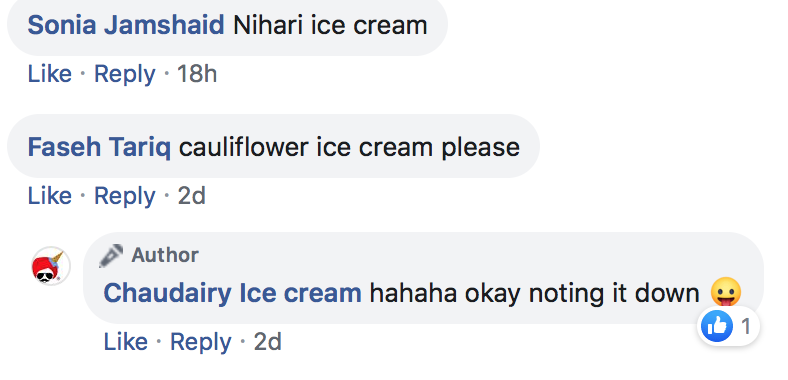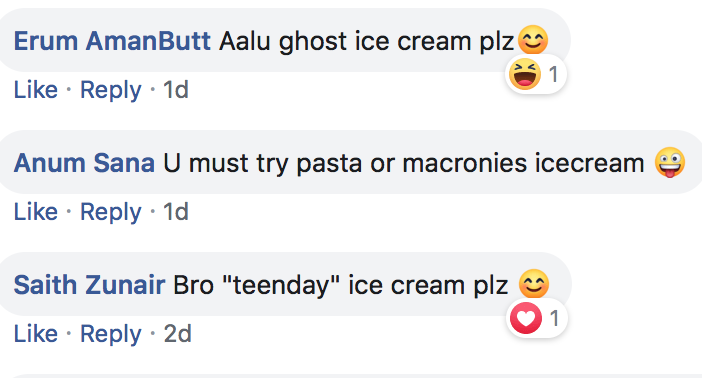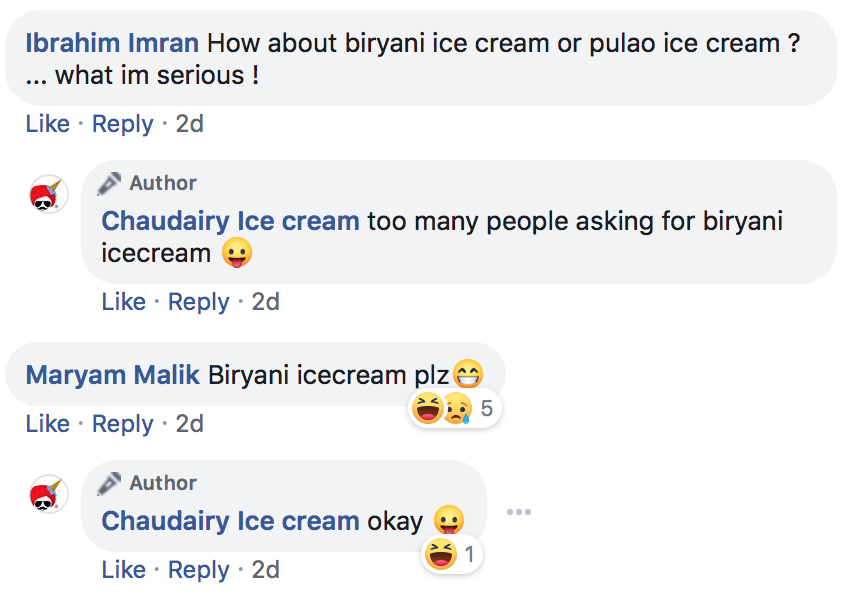 What did you think of all the various ice-cream combinations Chaudairy ice-cream has tried out? Let us know in the comments below
Stay tuned to Brandsynario for the latest news and updates.