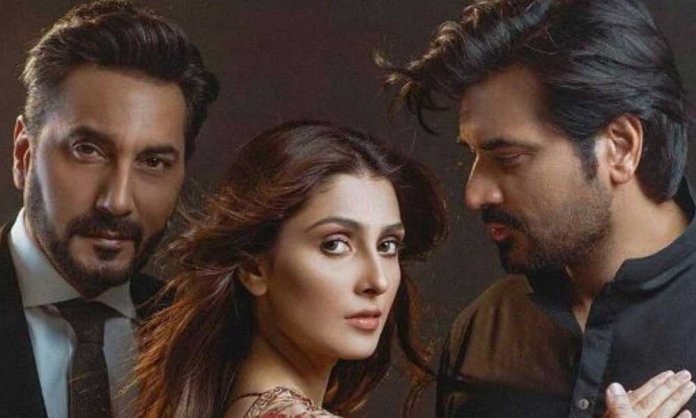 Humayun Saeed and Ayeza Khan starred drama serial Meray Pass Tum Ho has been in the lime light since the start of the show. The story or scenes has been a source of debates among the audience.
But the latest episode of drama serial Meray Pass Tum Ho was trending recently on social media because of a dialogue by the main character "Danish". "Is do takkay ki aurat keliay app mujhy 50 millions dy rahy thay."
The plot twisting dialogue that created the social media outrage was not received well by veteran actress and host Sameena Peerzada.
Peerzada herself has received a lot of social media wrath because of her talk show "Rewind with Sameena" and the gullible questions she asks her guests.
However, she finds this dialogue from the hit drama serial derogatory towards women! She made a post on her Facebook expressing her distaste over the dialogue.
She is not the only one, many from the industry has shared their feelings towards the Drama and ongoing controversy. But the audience is appreciating Humayun's acting skills and pouring in their love for that particular dialogue.
"Dekhanay mein to ap boht achay business man lagtay hain lakin US DO TAKAY KI LARKI K LIYE AP MUJHAY 50 MILLION DE RAHAY THAY." Omg the way Danish said this😭💔 #HumayunSaeed Take a bow. The dialogues, the acting👌🏻 #MerePassTumHo

— ••Ayesha•• (@2310ayesha) November 2, 2019
Some even took a dig at the guys generalizing Shehriyar's situation.
#MerePassTumHo Kay #HumayunSaeed ki Acting or Dailogs ny Kamal kar diya👍….
Lakin yeh baki sab #Mard Hazraat kio #MAZLOOM ban rahy ha..wo #HumayunSaeed Hain…#TussiSarySentiNaHo😜

— Mehwish Akmal (@mehwishakmal12) November 4, 2019
Others just loved sharing the memes about the scene.
Opens my phone;

Fb: do takay ki larki
Insta: do takay ki larki
Twitter: do takay ki larki
Whatsapp: do takay ki larki#MerePassTumHo #HumayunSaeed pic.twitter.com/MTkoqi7UzJ

— Bro🌚 (@HinnNasir) November 3, 2019
And even Sameena was a part of memes related to the show.
This is awesome 🤣 #MerePassTumHo pic.twitter.com/nGM7UNs2QM

— Najeeb ul Hasnain (@get2najeeb) November 2, 2019
This drama series is highlighting a notorious topic and every episode sparks some controversy in one way or another.
Have you guys watched this episode? What do you think about it? Share your thoughts in the comments below.