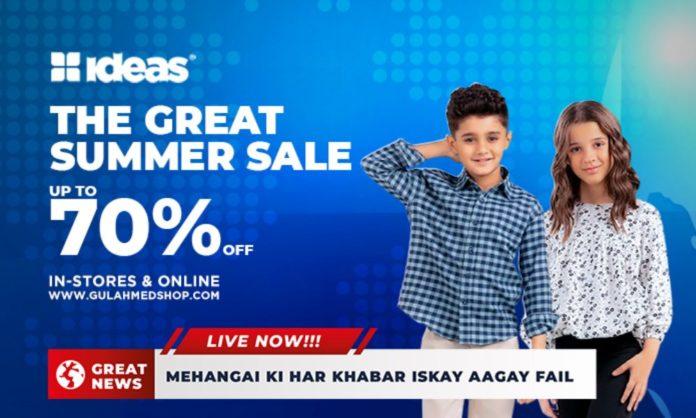 Prepare to upgrade your child's summer wardrobe with the year's most amazing offers! When it comes to stylish children's clothes, Salt Kids by Ideas is the place to go during the Great Summer Sale of 2023.
The Great Summer Sale is currently going on both in-store and online, with discounts ranging up to a mind-blowing 70% off.
Huge savings are available on more than 4000 carefully designed items, each of which embodies the pinnacle of quality, style, and vivacious summer feelings. You shouldn't pass up this chance because it offers strong materials, colors that won't fade, and a wide variety of categories to choose from.
Here are some of our favorite looks from the collection:
The Girls Collection from Salt by Ideas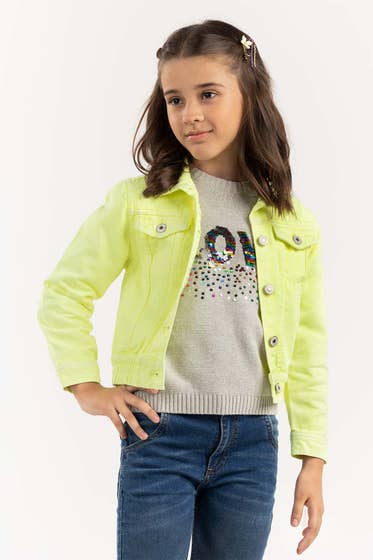 This trendy green jacket for girls has won our hearts. These jackets have been in style all year, and since they are made of non-denim, they may be used as cover-ups even now.
It can be styled with a straightforward sleeveless dress or a spaghetti strap jumpsuit to create a look that can quickly transition from casual to smart.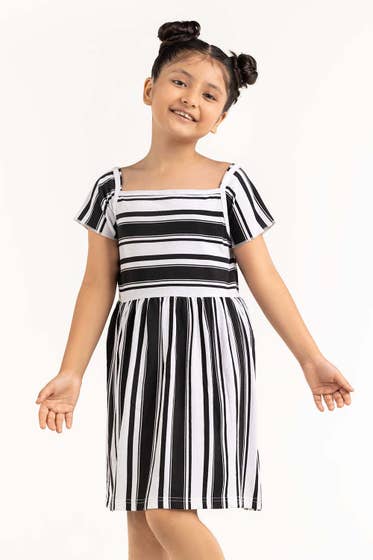 This lovely monochrome dress is perfect for a hot summer day. Crafted from luxuriously soft and breathable fabric, this dress ensures maximum comfort in the warmest weather. Its loose-fit design allows for unrestricted movement, allowing your child to breeze through the season with an infectious smile. 
We particularly love the square neck featuring a peephole design at the shoulders which adds a touch of whimsy to the overall look, making it an absolute must-have for your child's summer wardrobe.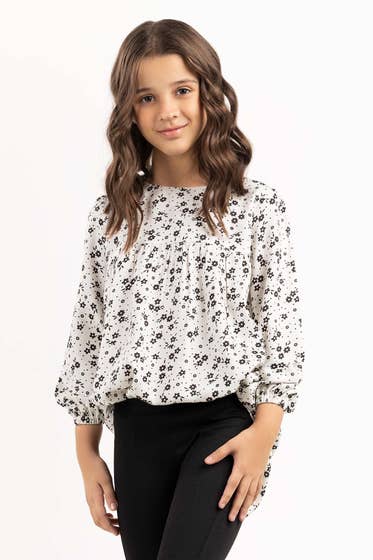 This is a must-have for every girl's wardrobe. The crisp white color and the classic design make it a perfect choice for all those summer play dates and get-togethers your girl is looking forward to! Whether it's a formal event or a casual outing, this shirt is a wardrobe essential that complements every young girl's style.
The Boys Collection from Salt by Ideas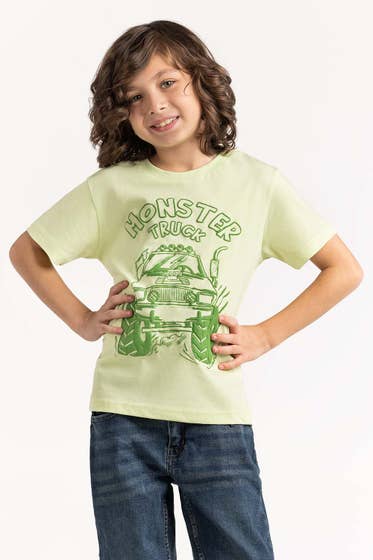 T-shirts are a wardrobe staple in every young man's closet and we love the graphic detailing on all the shirts in this color.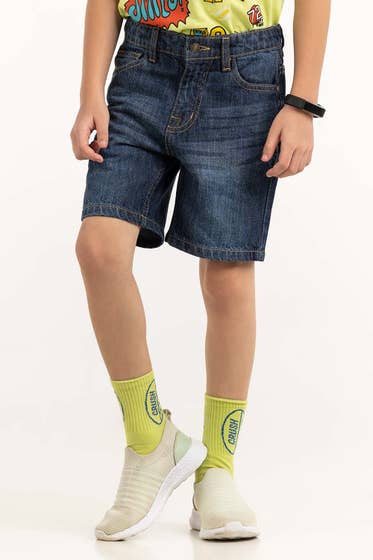 This sale is your chance to get your hands on the cutest denim shorts for your boys. Pick them up in different colors and styles and you are sorted for the entire season. The high-quality material of these shorts guarantees comfort and durability, ensuring your child's style remains impeccable throughout the season.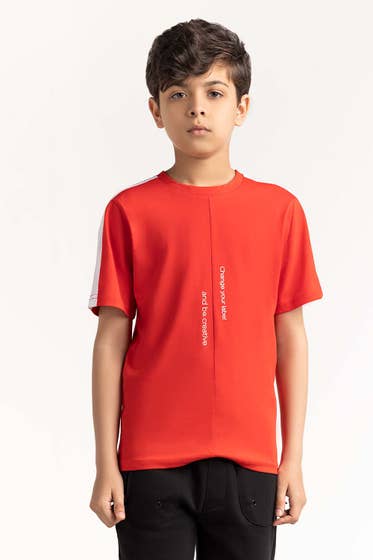 Your boy's wardrobe will benefit much from the addition of color provided by this gorgeous, vibrant t-shirt. The front and sleeve detailing is gorgeous. With its minimal design and relaxed fit, this t-shirt is definitely going to be an essential staple in your child's wardrobe. Its versatility and effortless style ensure that your child will look great and feel great all season long.
Immerse yourself in a world of high-quality fabrics, trendy styles, and vibrant colors that resist fading. Shop now at the nearest Ideas outlet or simply shop online at https://www.gulahmedshop.com/ to take advantage of this extraordinary opportunity. Don't miss out on the ultimate summer sale of the year!