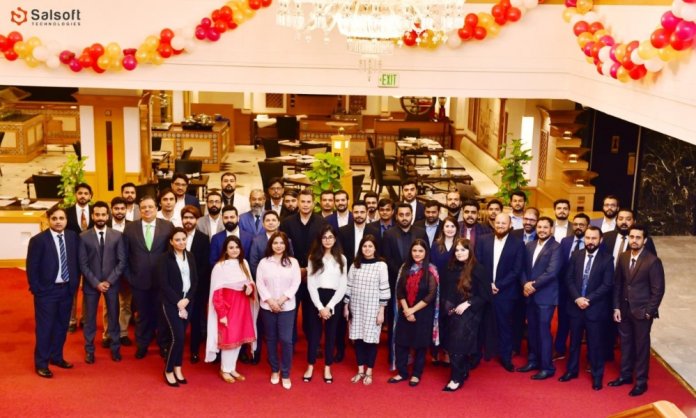 Pakistan has been dominating the IT industry for a really long time. As per Payoneer's Global Gig Economy Index which was published on Forbes Magazine, Pakistan was among the top freelance markets of the world surpassing India, Bangladesh and Russia with a record 47% growth. With so much growth in the IT sector, one of the company that has been significantly contributing to the growth of Pakistan and its IT exports is Salsoft Technologies.
How Is Salsoft Contributing To The Progress Of Pakistan's IT Exports?
Salsoft Technologies was established over 20 years ago when the IT industry itself was in infancy. What started off as a small software house is now one of the biggest IT company in Pakistan which not only provides software-related solutions like web development, mobile application development for start-ups and enterprises along with artificial intelligence and augmented reality-related solutions. The company also has skillful teams for digital marketing, programming, graphics designing and animations along with branding teams, who have provided services & solutions to various start-ups, companies and enterprises. Salsoft Technologies has made staff augmentation for start-ups, small and medium-sized enterprises, corporations and high-end agencies extremely facile and is currently one of the biggest IT exporters of Pakistan.
The company has operations in six national and international locations currently, with some of them being the United States, UAE and England which is a huge achievement for a software house that started off its operations merely two decades ago and has now evolved into a giant tech conglomerate.
Atif Iqbal, Head of the Humans Resource Department at Salsoft Technologies, emphasises on the need to provide an employee-oriented working environment. He expressed that even though the IT companies of Pakistan have been providing lucrative salaries, compensations and benefits to their employees, they have failed to implement a system where the employees could thrive and grow professionally.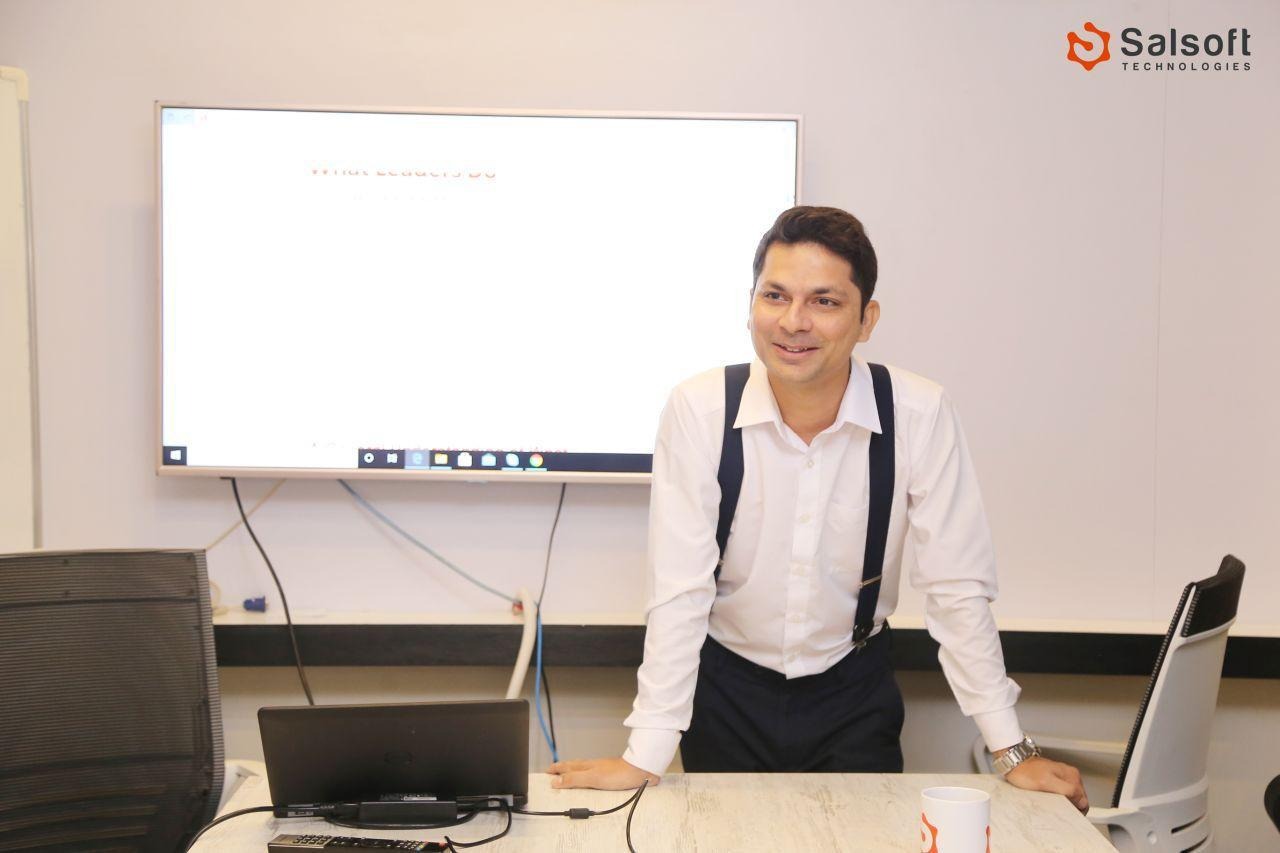 The Human Resource Department under the leadership of Atif Iqbal is adamant about providing an environment where the workforce is able to excel and he is confident that Salsoft is progressing towards that vision at a very fast pace and will soon become that workplace.
The employees at Salsoft Technologies have not only been earning a substantial, above market competitive salaries along with benefits but they express how the inter-departmental interaction, trainings and the environment which allows them to be creative helps them to expand their skillset. The culture of inventiveness and creativity set by the company not only enables them to perform their tasks better but has assisted them in their professional growth.
Salsoft Technologies And Their Contributions In The Pandemic:
Salsoft Technologies currently has over 1000 employees under its payroll and has been able to hire over 600 people in the last six months despite the pandemic when many companies were suffering losses and were opting towards downsizing their workforce. Salsoft Technologies was one of the few Pakistani companies that managed to not only increase the headcount of its workforce but took it as an opportunity to hire the best employees.
The company is confident that there is a lot of potential, still yet to be explored in the IT industry which can only be achieved once an IT company is able to set an environment for its employees. An environment where they are encouraged to grow not only in terms of their salaries but their personal and professional growth too. The company has numerous trainings and proper protocols set for the Human Resource department where new recruits are given the chance to reach their full potential.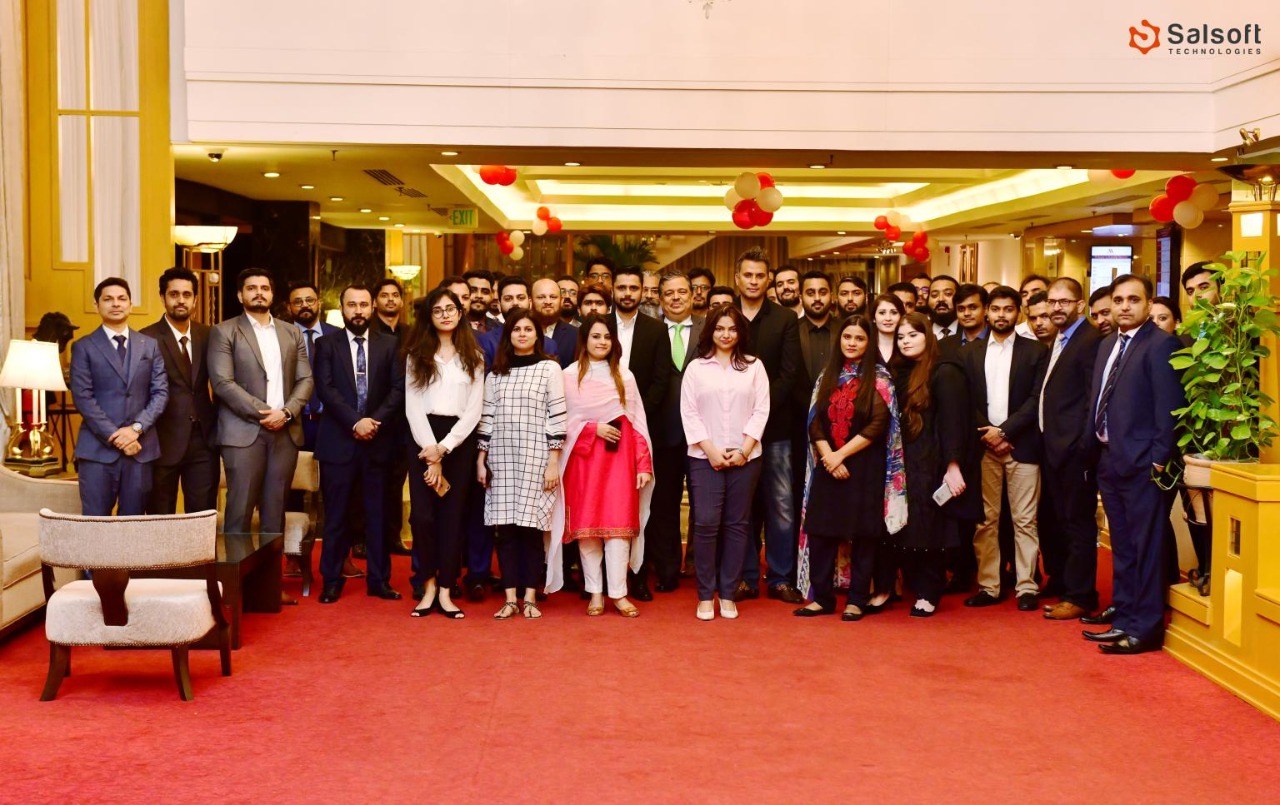 What Standard Does Salsoft Intend To Set For The IT Industry Of Pakistan?
Salsoft Technologies takes immense pride in its skilled workforce that has enabled the organisation to work for numerous well-reputed projects internationally. The company is focused on becoming an equal opportunity provider that puts extra emphasis on the growth of its employees by providing a fun-filled, growth-oriented environment with lucrative salary packages and benefits.
In the current era of technological advancements when most of the innovations comes from the Silicon Valley and other developed regions of the world, Salsoft is taking the Pakistani IT industry to new heights by working and collaborating with multiple national and international projects and ventures while equipping its workforce with the relevant trainings required to enhance their skills. The open-culture of creativity and internal collaboration amongst the employees has not only helped them to expand on their expertise but has enabled Salsoft Technologies to become the tech giant that it is today. 
One thing is clear, Salsoft has been emphasized upon the need to create a workspace where the employees envision themselves growing with the organisation. Salsoft was merely a small software house about two decades ago and has expanded towards complete hardware solutions and system integration. The pace at which the company has grown in the past few years leaves a legacy for other IT companies that is unmatched in terms of all aspects and will continue to do so in the future.
Follow Brandsynario for more news & updates.