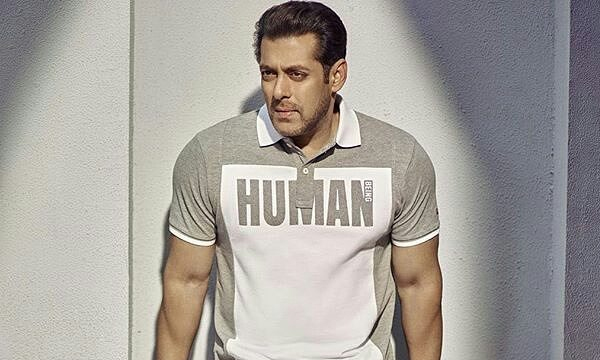 Salman Khan has never hesitated to show his love towards Pakistan! Despite cross-border tensions between both the nations, the Dabangg hero has remained his stance on maintaining peace! And once more, he said it all loud and clear at the press conference of his upcoming movie Tubelight!
Salman Khan Comments on Indo-Pak Peace!
While promoting the movie, Indian press did not shy away in questioning Khan about the Indo-Pak tension. Here is what he had to say on the matter!
 War kills people on both sides. You can ask anybody whether war is good or bad. I don't think anybody will say that war is a good thing. 
And very wisely he vouched for peace talks rather than waging wars!
All discussions can be solved across the table. It's a negative emotion
Khan even addressed people who support the war to go on the battlefield themselves and experience the fear!
People who order war should be asked to go on war themselves. Take this gun and go to war. They will realise it and it will get over in a day. They will tremble and shake, and they will eventually take the route of dialogues and discussions
Shiv Sena Lashes Out at Salman Khan
After the conference came to an end, Shiv Sena started to claim that the actor had "crossed his boundaries", whereas, Congress spokesperson Sanjay Jha told CNN-News18 that Salman Khan's statement batting for peace between India and Pakistan was a "sane, sensitive and mature one".
Salman's father, Salim Khan, who is also the scriptwriter also shared his thoughts.
This is what every great person in history has said .. war is not a sensible thing.
Director Kabir Khan's Tubelight is a historical war drama set against the backdrop of the Indo-Sino war set in 1962 and also features Chinese actors Zhu Zhu and child actor, Matin Rey Tangu.
Will it release in Pakistan? Let's wait and watch!
Stay tuned to Brandsynario for more news and updates.