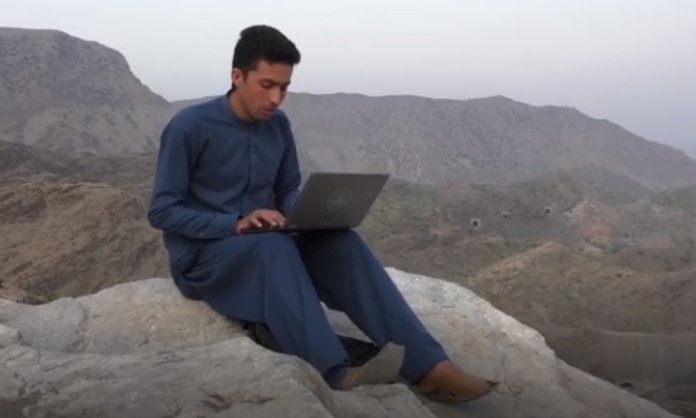 Universities were the first to shift online completely due to COVID-19 and lockdowns around the world. Classes are now conducted on various video communication sites like Zoom or GoogleMeet. These sites attempt to replicate the atmosphere of a class.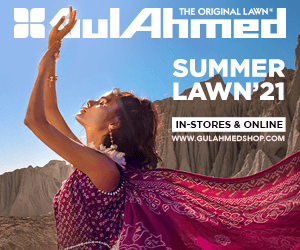 Many students all across the world are now continuing their education by taking online classes, and the same goes for the students in Pakistan. One such student from Peshawar, Saifullah Abbas Afridi, has left everyone in awe.
Meet Saifullah From Peshawar Who Climbs Mountains To Take Online Classes
Saifullah Abbas Afridi climbs mountains every day to attend his online classes. He shares his story as a political science student in Peshawar. Saifullah is currently doing his bachelor's from the University of Peshawar, and his struggles as a student are incredibly unique. He climbs mountains every day for a good 30 minutes before he gets internet signals to meet his academic requirements.
Saifullah appreciates the government's efforts in his interview. He believes that trying to continue education in such tough times is commendable, but they must be mindful of different limitations. He and his friends collectively leave their homes in the early hours to try to find Internet hotspots.
Check out the video, and you'll be amazed!
[arve url="https://www.facebook.com/TheBeautyOfQuettaValley/videos/267417241356756/" align="center" title="Saifullah climbs mountains to attend online classes" description="Saifullah shares the difficulties he faces to attend his online classes" /]
Saifullah also notes that he is fortunate. Some of his friends live even farther 25-30 km away. For them, climbing mountains is either not possible or not fruitful at all. He also makes it a point to be aware of his surroundings. He sheds light on the student protests happening in his region that is led by those who are disadvantaged by online classes.
The sky is the limit!
Saifullah's determination must be applauded. Despite weak connections, he is still persistent in accessing all his course material for online classes. It has become the norm for Saifullah to study the British, French, and US constitutions on top of mountains.
Saifullah's story exposes a massive gap in our education system even though it is inspiring. He must be applauded for his motivation and determination, but his problems must be solved too. His story shows the divide between the privileged and the non-privileged to a great extent. While some take online classes from their beds, others have to trek for several minutes before being marked 'present.'
Steps government should take
In addition to that, the government must devise a policy that either excuses students with technical difficulties. Internet connections must be established in remote areas to make the pursuit of education more accessible. Knowledge must not come at the price of intense physical exertion and uncertainty.
Online classes have been trying for many ever since they became necessary. Even students from privileged backgrounds complain about connectivity issues and power shortages that are often not excused by professors.
Let this be a story that inspires not only the students to dedicate themselves despite all obstacles but also to others who can often feel demotivated because of their surroundings.
Stay tuned to Brandsynario for the latest news and updates.