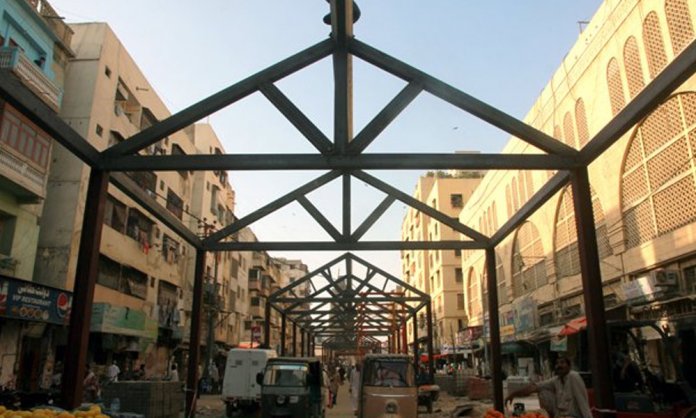 412 views
Saddar is literally the center of Karachi, the biggest city of Pakistan. For a long time it was the busiest center for shopping freaks, but the assent of malls dimmed the spark of the area.
In 2014, the then Governor of Sindh Ishrat-ul Ibad -began a project to revamp Saddar and it is still going in full swing. Hopefully, in a few months (probably Eid-ul-Fitr) this year, Saddar will be transformed into the busiest if not the biggest food street in the city.
Picture of the construction in the area show that 'eating out' will get a new meaning this year by June. It is heartening to see that none of the iconic buildings in the area including Empress Market and its tower has not been damaged in the renovation process.
In fact, according to Navaid Izhar – the Chief engineer of the project informed the area will be made transport free so that people can visit in peace and quite. Although the shopkeepers of the area aren't happy with the things are moving, But we are sure it will help them in the longer run.
Here are a few work-in-progress pictures that will give you a hint of what's next to come.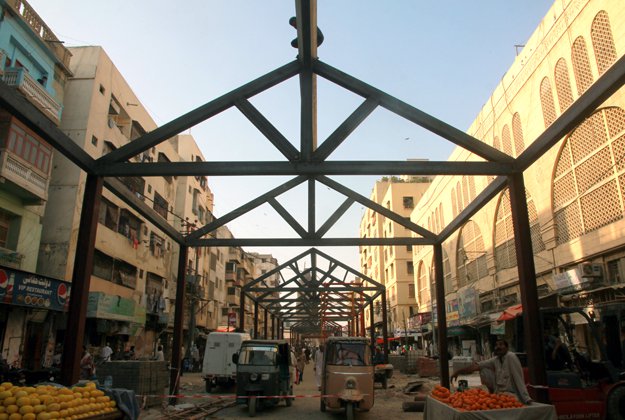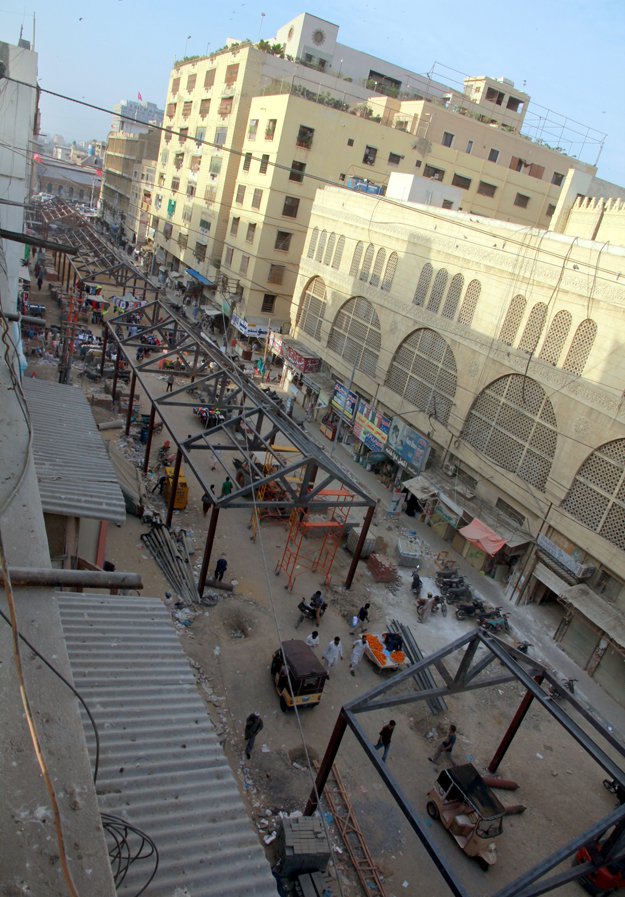 So are you excited about this news?  Let us know with your comments.
Stay tuned to Brandsynario for more news and updates.