The match of Sadaf Kanwal and Shahroz Sabzwari happened in much drama. Shehroz was initially married to Syra Yusuf. They separated due to whatever reason, but they chose to keep their separation private. In the meantime, Sadaf and Shahroz became friends. The chronology of what happened first remains a mystery, and people have speculated that the relationship of Sadaf Shahroz may have been the reason for Syra asking for a divorce.
Later, Sadaf and Shahroz got married.
Syra did not reveal her side of the story, but most Pakistani netizens supported her and called Sadaf a homewrecker. After that, the two celebrities have taken a backseat because they are not seen much on the screens. Now and then, however, we do come across the new duo appearing on shows together.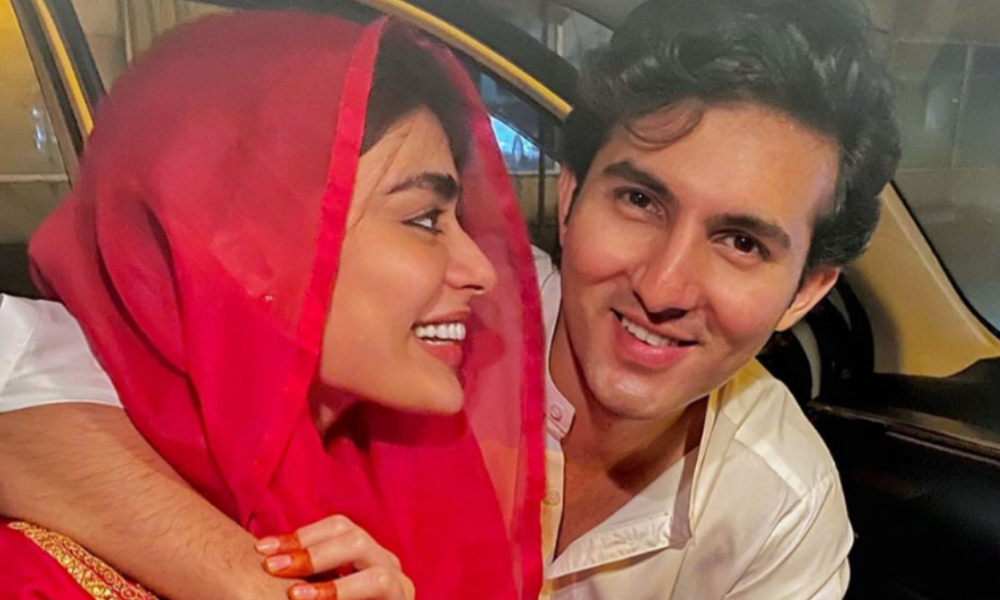 The Couple Show
The most recent appearance was in The Couple Show hosted by yet another new couple, Agha Ali and Hina Agha (Hina Altaf). They talked about their married life, and the conversation was kept fun. Amidst the interview, Hina and Agha asked about how they met each other.
Sadaf Kanwal to her future children: How I Met Your 'Father'?
Shahroz stuck with the answer he had given, trying to justify his relationship all that time ago. He said that they met at an award show and instantly hit it off, but as friends only, it was after when Pakistanis made an issue about it that they considered being in a relationship. Sadaf, on the other hand, slipped that she just knew he would be her future kids' father. She couldn't place it, but something in him showed her that she would only marry him.
See the whole interview to read between the lines, because well, there were many lines.
Although, we need to say one thing. They do seem happy together, and it could be that they were made for each other. This doesn't mean that the marriage with Syra was wrong. Maybe they needed to be the lesson for each other to succeed in their upcoming relationships.
Stay tuned to Brandsynario for the latest news and updates!