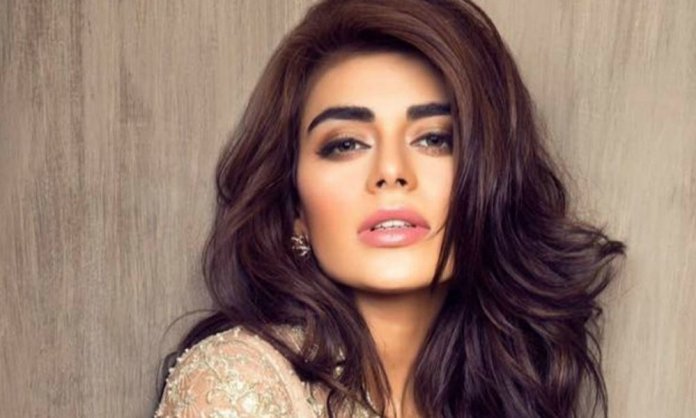 Instagram is one of the most popular social media platforms today which keeps fans connected with their favorite celebrities.
Its latest update, 'Questions Sticker', has managed to capture the users even more, including our very own, Sadaf Kanwal!
The pretty model-cum-actress has become a fan of this feature and was seen conducting a "Q&A" for her followers last night.
Needless to say, they were quite curious about the lady's personal life and couldn't help but ask her about her love life!
And surprisingly, the 25-year-old actually had some pretty interesting revelations!
Here's the complete scoop!
One curious fan decided to outright ask the 'Balu Mahi' actress about her relationship status. And Sadaf actually replied with a 'No'!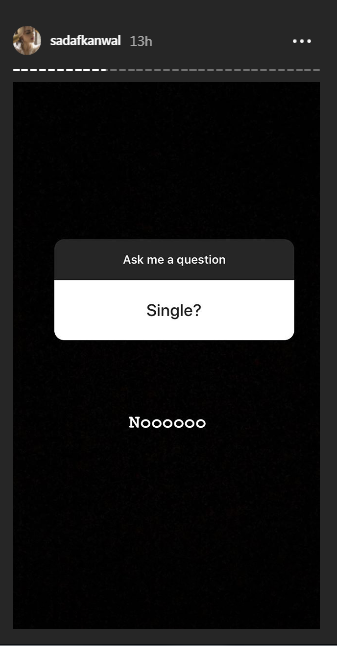 Which of course piqued the curiosity levels of her fans and bombarded her with questions about the "mystery guy".
And while she did not reveal any names, one question from a follower did catch our eye – and it had to do about a fellow actor!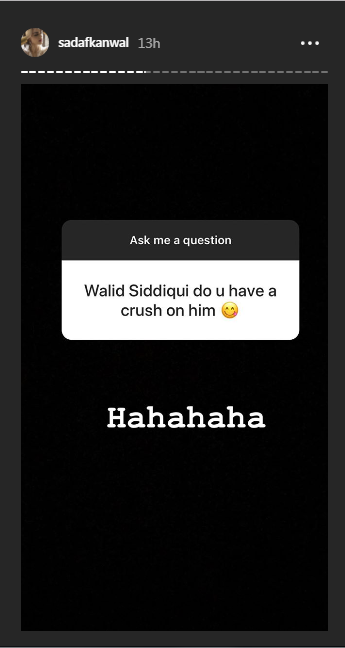 While Sadaf chose to remain tight-lipped about the question, her answer did spark our curiosity!
And it also refreshed our memory about the time when the actress made headlines about her rumored boyfriend, Abraham Hashmi.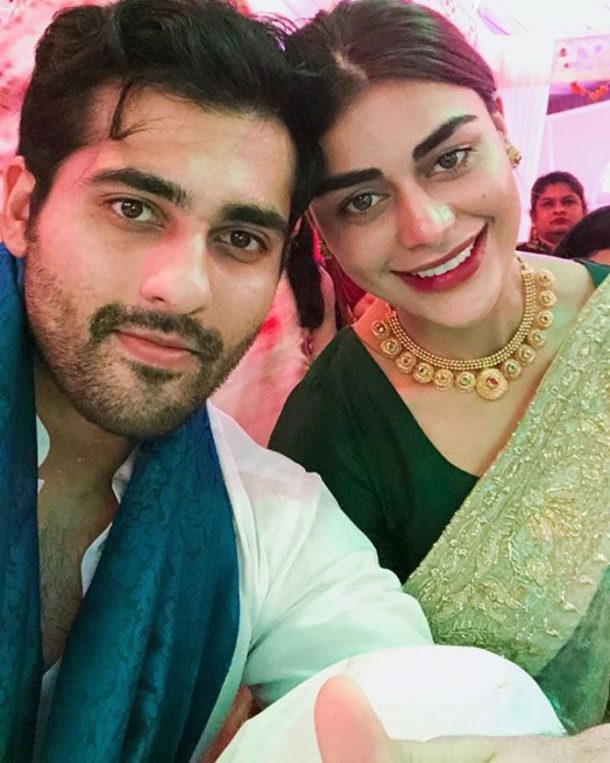 But her relationship status was never confirmed at that time and all was forgotten!
However, relationships were not the only thing discussed in this candid conversation. While one follower asked her to choose between Hassan Hayat Khan and Hasnain Lehri, the pretty actress picked the latter!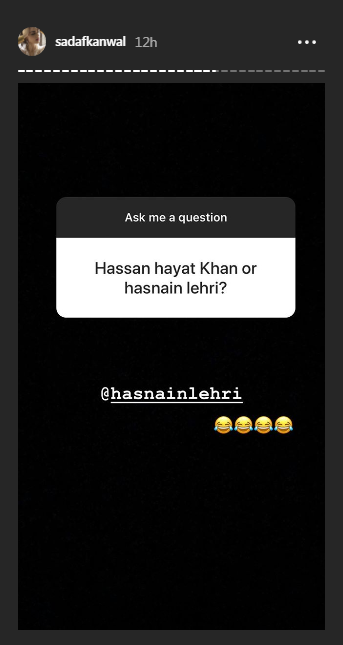 When one fan asked her if she liked Hasnain Lehri, she laughingly revealed that the model is like a brother to her.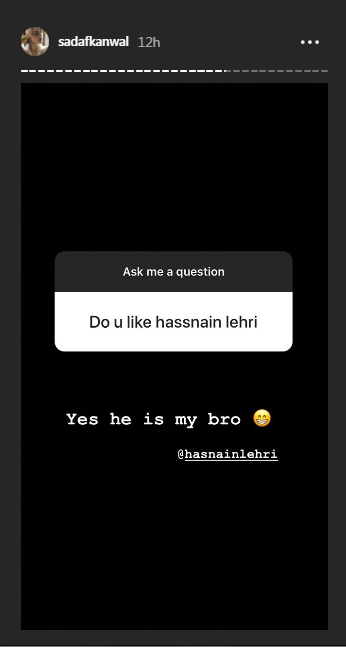 Although she kept the name of her mystery man under wraps, we still enjoyed going through her candid answers!
And that's not all! Check out some of the other answers she had for some other question by her fans.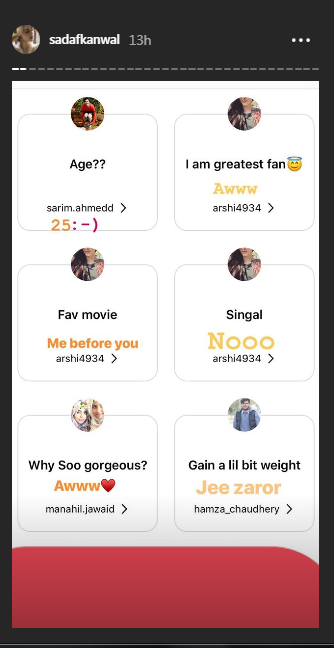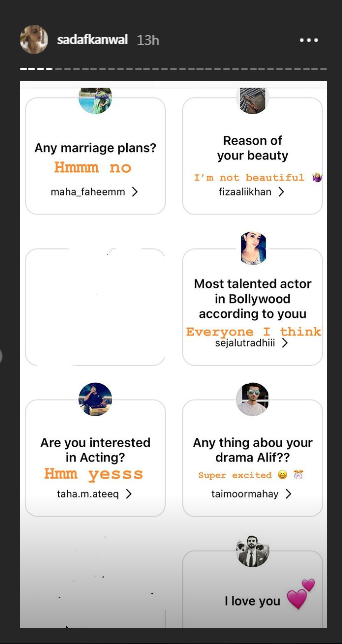 What did you think of her answers? Tell us in the comments.
Stay tuned to Brandsynario for more news and updates.