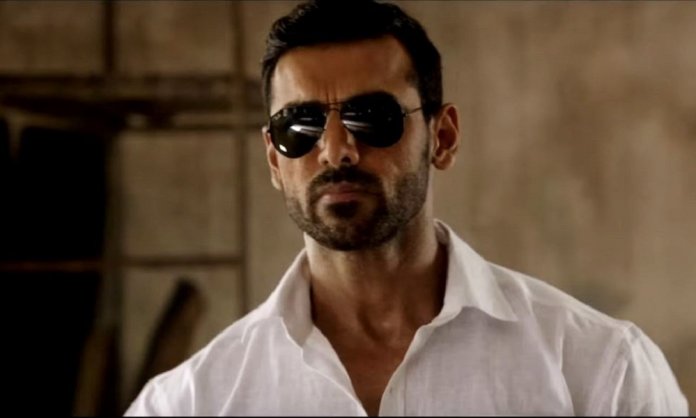 Seems like Bollywood is on a mission to ruin the most iconic Pakistan melodies!
From Nazia Hasan's Disco Dawane to Hassan Jehangir's Hawa Hawa, NFAK's 'Halka Halka Suroor' and 'Meray Rakshay Qamar'; Indian movies have literally ripped off our most favorite tunes.
Now, the beloved Qawali by Sabri brothers 'Tajdar-e-Haram' has become their next target and this remake seems likes the worst of all!
The soulful Kalaam has been featured in the soundtrack of upcoming Bollywood movie 'Satyameva Jayate', featuring John Abraham.  The song has been sung by Wajid and composed by Sajid Wajid.
Its item song 'Dilbar' might be a chart-buster but we are sure their rendition of Tajdar-e-Haram is bound to get them in hot water.
https://www.youtube.com/watch?v=JFcgOboQZ08′
Listen to Satyameva Jayate's Tajdar-e-Haram for yourself here!
https://youtu.be/CmqEfN1dfNU
Making things worse, the video features visuals due to which a complaint was filed against Satyameva Jayate for hurting sentiments of a religious group in India.
Twitterati is roasting the moviemakers for ruining the Qawali! 
#TajdarEHaram another copyyyyy

— Bitter Soul (@TweetWalyBaba) July 26, 2018
What is wrong with Bollywood?! First they remixed the shit outta #HalkaHalka and have now butchered #TajdarEHaram! Someone make them stop!

— Ali Hafeez (@_alihafeez) July 27, 2018
@wajidkhan7 sir Kaash aap @itsaadee ka version choose karte ..#TajdareHaram

— ATIF KI AWAAZ 🎶 (@Abusidz9) July 27, 2018
I must know that, you hurt by the remake of #TajdarEHaram…. It was the worst choice of producer – director to add this one of a kind qawalli in the film.
Yes, please show us your talent all u lyricists & composers and create new original songs.

— Divakar Sharma (@bOYBhaYankar) July 26, 2018
Atif Aslam's version is the winner!

Not Wajid's. In the #SatyamevJayate version of the song, there is too much background noise- action scenes! #CokeStudio 🙌 #TajdarEHaram

— wildglory (@shagunkant) July 26, 2018
despite being a good version #TajdarEHaram , video made this song a wwe anthem, dhishoom dhishoom jada suna singer k sur k bajaye .#SatyamevaJayate

— Duggal Sahab (@Duugalsahab) July 26, 2018
What do you think of the Bollywood's remake of Tajdar-e-Haram? Let us know in the comments below.
Stay tuned to Brandsynario for more updates!