Saboor Aly recently took to Instagram that she is tremendously excited about becoming a khala. Because of this, you may expect that it is Sajal who is pregnant, but no. It is  Sadia Ghaffar, a Pakistani actress, and model, who got married to Hasan Hayat last year. They will soon be welcoming a new family member.
Sadia Gaffar is expecting!
Unlike the brown routine where women have to hide their pregnancy, wear shawls to cover themselves, and use the phrases such as, 'they are not feeling well,' Sadia Ghaffar was seen flaunting her baby bump in her Instagram stories.
To a small get-together, where some other close friends were invited, guests could see Saboor Aly as well. So we checked out Saboor's Instagram as well. There, in the posts and stories, we could see Saboor extremely happy for the upcoming addition to Sadia's family.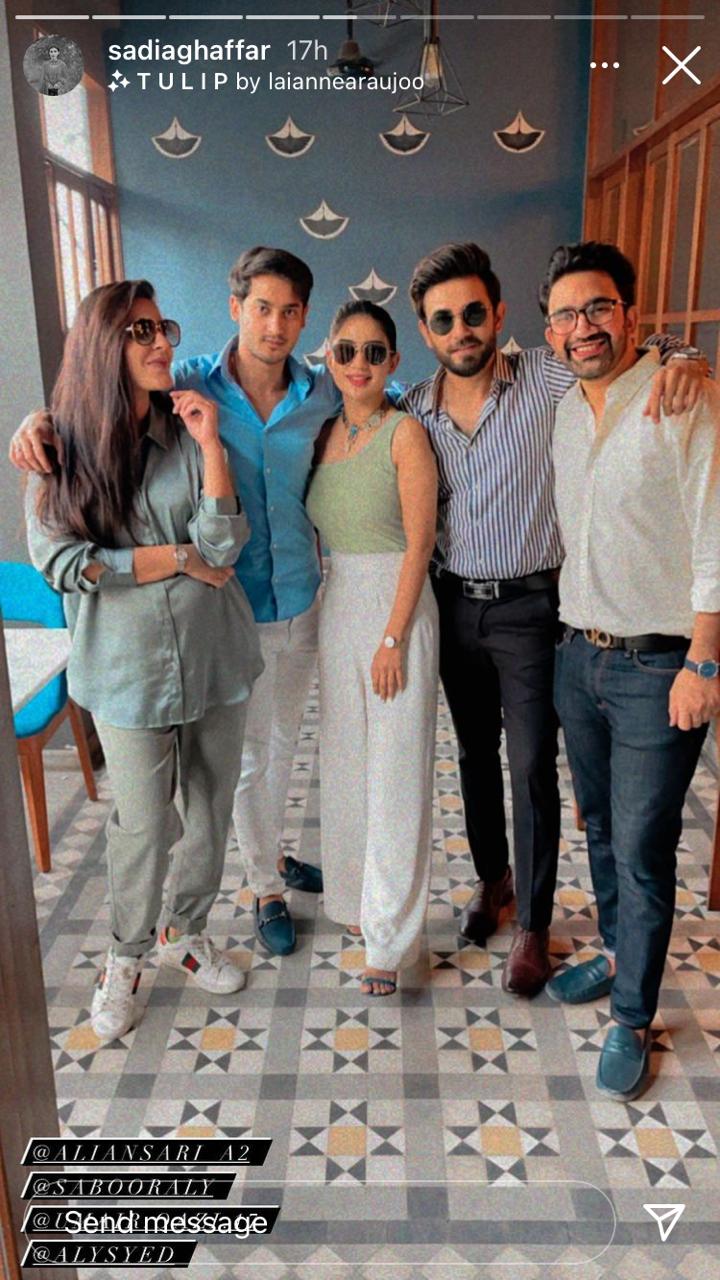 We could see Saboor in a one-shoulder top with a beautiful necklace. While she also posed solo, there was a picture where she is very close to the baby bump, and she is seen pouting at it.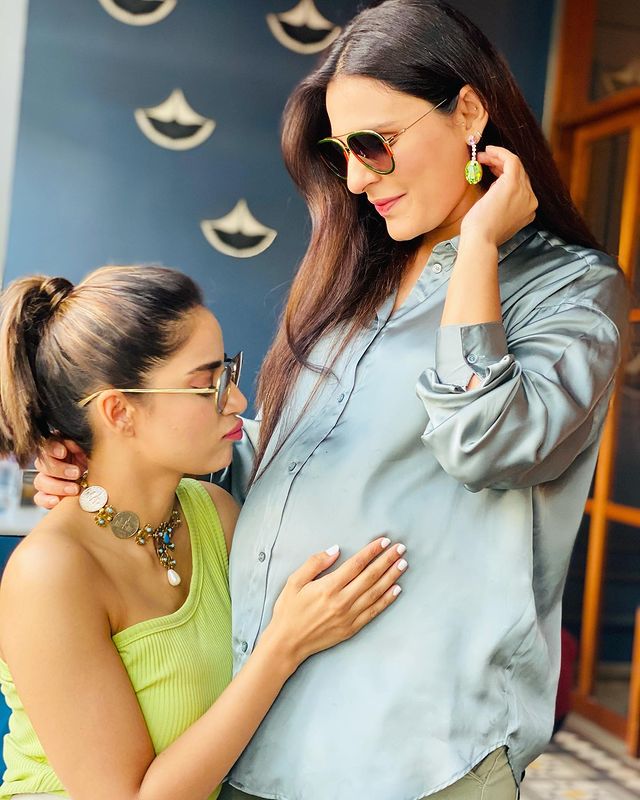 Netizens React to Saboor Aly
While people showered blessings for the baby in the comments, there were, as expected, some very mean comments as well. The mean comments had problems with the fact that the pictures showed the bump because they considered it foreign to the culture. Moreover,  they even brought religion into conversation labeling these actions un-Islamic.

While it is understandable that everyone has the right to free speech, shouldn't one be careful of saying things that can do extreme damage? Not to forget that Instagram is a platform where the young generation is present in an abundant number, and these comments can leave a devastating impression on the youth.
Stay tuned to Brandsynario for the latest news and updates!