Saboor Aly made headlines last time she was at Aamir Liaquat's show for giving him witty answers. This time she says she ran out of time or would've done it more.
Saboor Aly Hit Back At Amir Liaquat
In April, Saboor Aly was invited to Aamir Liaquat's show and it was a crazy affair. Aamir Liaquat kept trying to rile her up by picking on her and Saboor was prepared. It's called 'hazir jawabi' and this girl embodied it.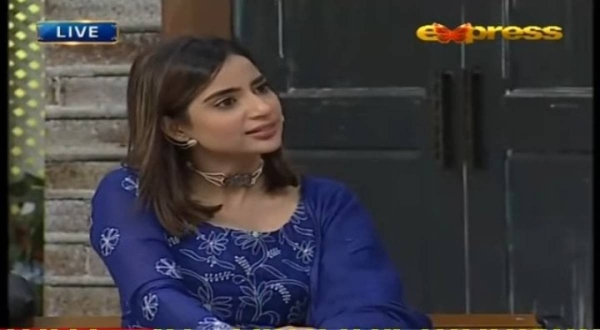 Saboor mentioned at several points that the show was too long. She was patiently tolerating the host and his show. Other times, she actually bluntly asked Amir Liaquat to lower his gaze when he speaks to her. All this was happening on live television which is why it made headlines!
What's The Latest
We're not sure whether Saboor Aly hates his guts or whether it's something else. But Saboor Aly is after Amir Liaquat and has no intentions to stop.
In her recent interview, she added, this is her "nature". She always has the energy to give back appropriate replies when needed. However, the statement we can not help but fixate on is the one where she says she could've done more. "If I had time I would have done more", she said to her interviewer.
View this post on Instagram
Secret Feud?
Aamir Liaquat is known for riling his guests up so their reactions can give his show publicity. However, Saboor Aly was not going to fall into this trap. Aly also mentioned that she had not prepared these answers before going. They all came naturally! She's feisty and witty at heart and we love that.
Could it be that Saboor Aly was at this show despite not wanting to? Typically celebrities do have control over whose show they go to and why. If Saboor Aly does have such a distaste for Aamir Liaquat, why go to his show?
The Host In A Bad Place
Until now Aamir Liaquat has not responded to any such rumours about a feud between the two. We imagine he's very busy as it is dealing with other rumours that threaten to break his home.
A woman claims to be his third wife and verbally abuses his second— what does that man have to do? He goes to court. Also, he expresses women marry their celebrity crushes all the time in their dreams. That man has some self-confidence!
Stay tuned to Brandsynario for the latest news and updates.