Saboor Aly has recently invited the ire of many netizens because of her birthday video. You be the verdict: is she deserving of this hate or not?
Saboor Aly's Birthday
Saboor Aly recently turned the page of a new year, and of course, grand celebrations were in order. Celebrities may use the politically correct terminology of having an "intimate gathering," but we all know that is never the case. Saboor Aly's birthday bash was a star-studded affair, and Minal and Aiman Khan can be spotted.
Decked in a velvet, one-shoulder jumpsuit, Saboor Aly definitely had a head-turning outfit.
Here are some exclusive pictures from the event posted by the celebrity herself:
View this post on Instagram
The Netizens Come Roaring
Possibly just minutes after Aly posted her birthday pictures, the tagline comment came pouring in. "Is this the Islamic Republic of Pakistan" is the most favorite question asked by people under any celebrity picture. It is actually hilarious how a woman's bare shoulder is enough to make people question whether their country is the Islamic Republic or not!
View this post on Instagram
Netizens were displeased at the bare shoulder and took that as their cue to launch their moral opinions. Many believed they were being kind by praying for Saboor Aly to become more modest in the comments. Others were plain-as-day annoyed by the "burger-ness" of this party. You be the judge!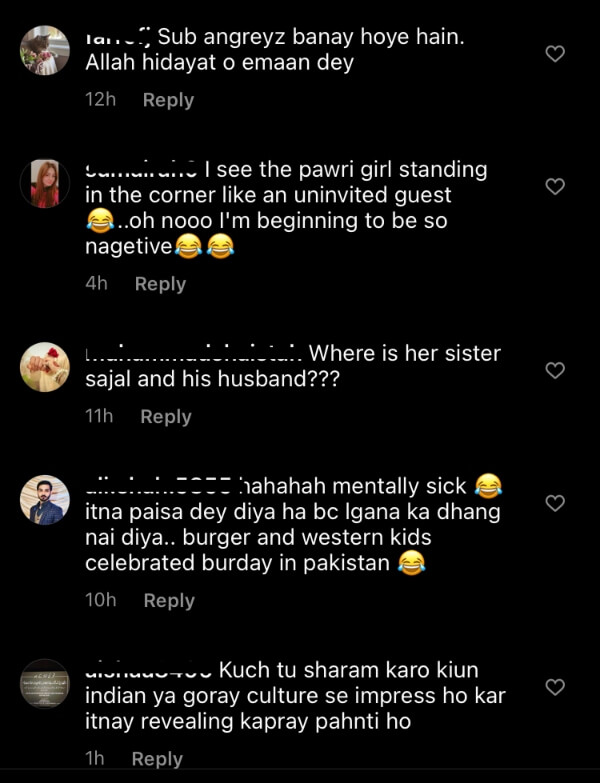 The Comments Saboor Aly Received: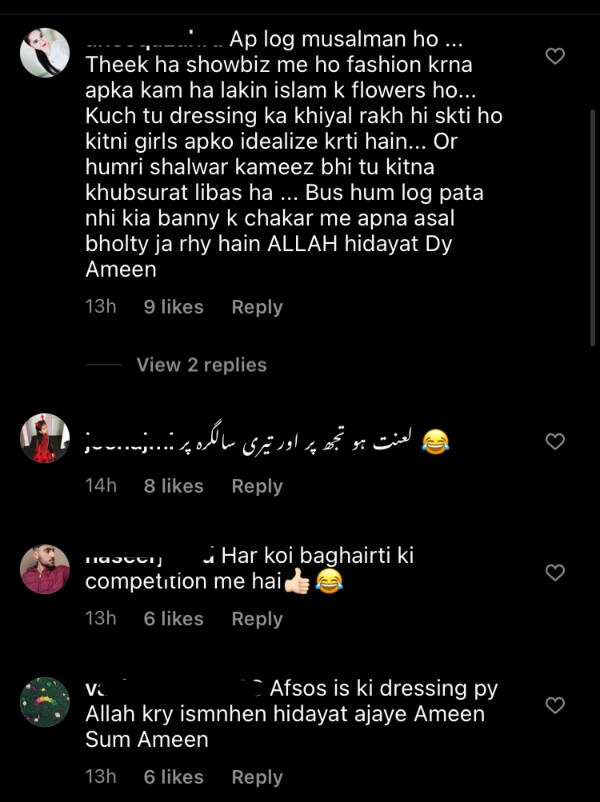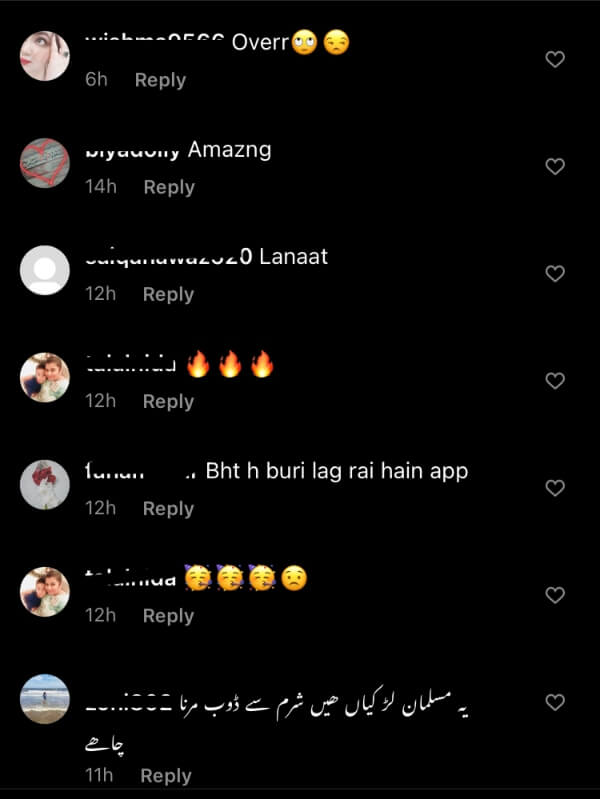 Clap Back or Stay Quiet?
Amna Ilyas recently posted a photo of hers in which she is adorning a blouse with a plunging neckline. Quite amusingly yet very predictably, that image became the centre of many headlines. Only recently, Ilyas changed her caption in her characteristic snide manner. She asked the commentators, "do you not like anything besides my cleavage? What about my makeup or hairstyle or the blouse work?
View this post on Instagram
Only recently, Syra Yousuf was criticized on her skin in a photo in which she had make-up on. People became extremely critical of the imperfections on her skin, but the star clapped back! She put up a story on her Instagram saying she loves her skin, and many applauded her for her response.
View this post on Instagram
So are celebrities finally starting to clap back to unnecessary hate?
What Will Saboor Aly Do?
While the birthday girl has not said anything yet, knowing her confident and quirky personality, Saboor Aly might clap back too. As we wait to see her strategy to deal with internet trolls, here's wishing her a great year ahead.
Stay tuned to Brandsynario for the latest news and updates.