Sabeeka Imam has shared the secret behind her hair-do at the HSA21 awards. It's got something to do with her eye and trust us, we've all been there.
The Hairdo Causing Confusion
Sabeeka Imam sauntered onto the red carpet in arms with her long-time beau, Hasnain Lehri. The two had called it off a while ago very publicly but now it appears the two are back together. However, what was raising more questions than the two coming together was Sabeeka Imam's hairstyle.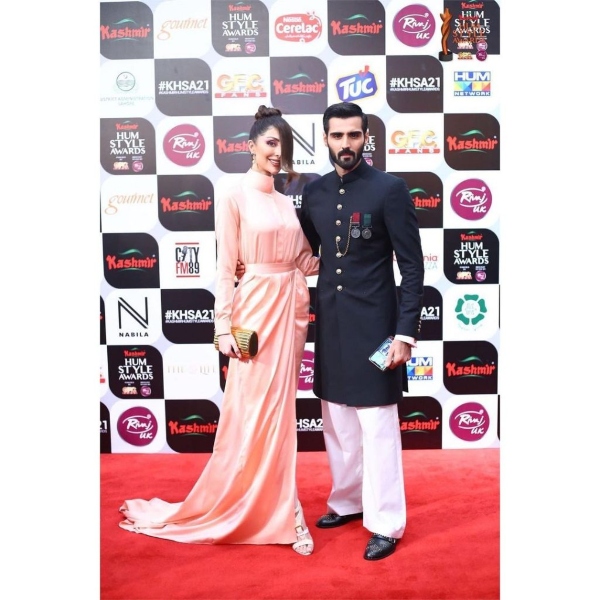 The model was supporting an updo with a flick covering one entire half of her face. Though professionally curled, shiny and slick, the flick clearly looked awkward. A Lady Gaga moment if you will?
Sabeeka Imam Shares The Reason
When people started questioning why the model had covered her eye, she finally opened up. In an Instagram story, she revealed that the reason she hid her eye was because of allergies! She got an allergic reaction to something in the morning. As a result, her eye was all swollen and red.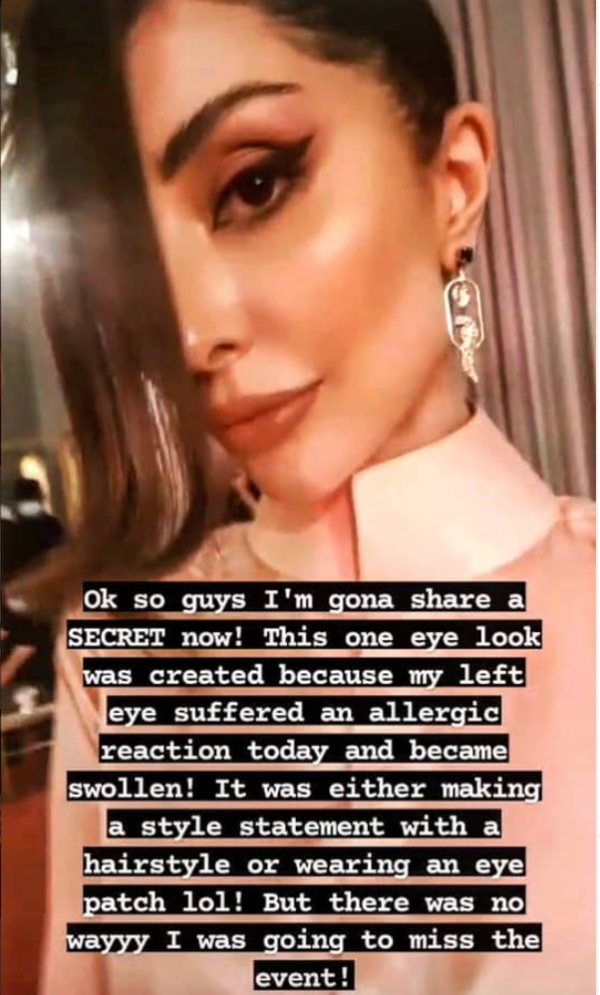 As someone suffering from sinus and pollen allergies, we totally get you Sabeeka! However, our run-ins with swollen eyes are never this consequential. For Sabeeka, this turn-of-events meant she had to make a tough choice now.
Choices, Choices…
Sabeeka Imam shared that she was left with two options after her eye betrayed her. It was either making a style statement and covering up that eye with a hairstyle or wearing an eye patch. Ahoy captain! But whatever the case, she was not going to miss the event. HSA got cancelled the last year, she was not going to miss out on 2 years.
As it turns out, Sabeeka Imam went with the former option. Her hairstylist and her whipped up a hairstyle that was a style statement but also covered up the eye.
Netizens Are Not Convinced
However, netizens were so appalled by this hairstyle that they were simply not convinced. With comments coming rapidly under her posts, they unanimously agree that wearing glasses would have been better. Others are not buying the eye excuse at all because they think since she was roasted so much, she's making an excuse.
Have a look: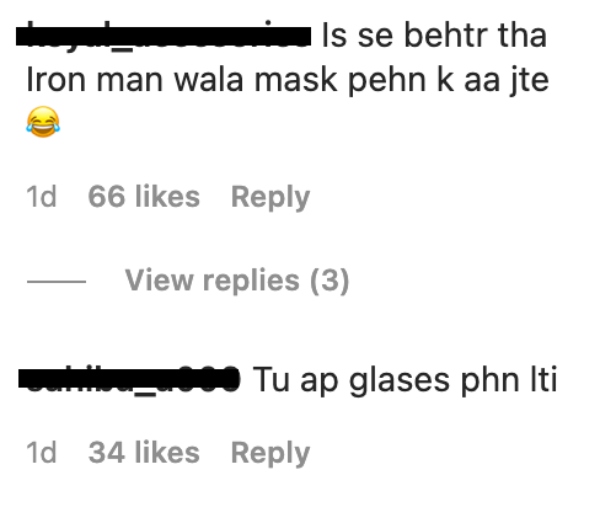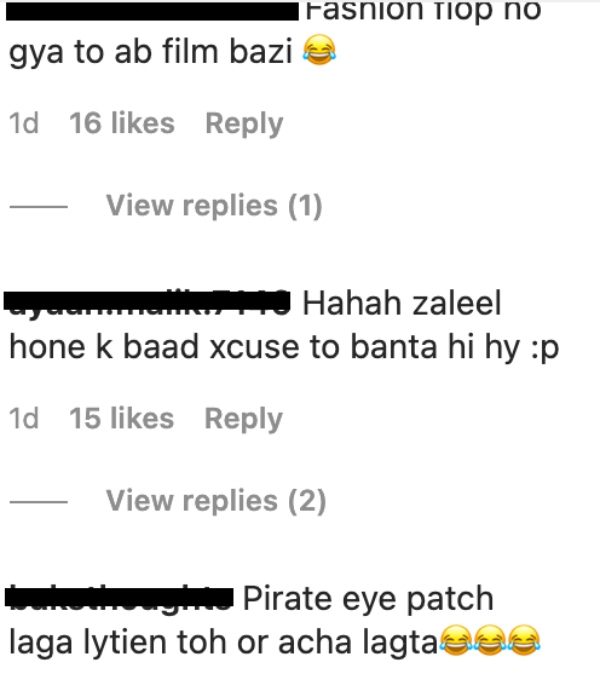 Netizens are sincerely so discontent with all the 'style' at the Hum Style Awards that they are no longer buying excuses. Plus, how does one get only one eye swollen? Regardless, we hope she's better now.
Stay tuned to Brandsynario for the latest news and updates.