Saba Qamar has smoothly made her way through her fans' hearts. She's now ruling the spirits like a boss. Saba has always been in the limelight for her prolific acting skills and loves doing what she does best – acting.
Just recently, Saba has further upped her game of entertaining her fans by launching her very own YouTube channel. As more and more celebrities are now hopping on this bandwagon, Saba Qamar has also decided to do so.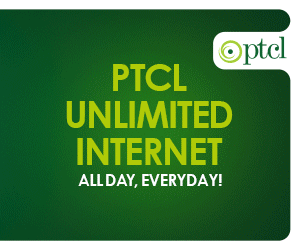 Saba Qamar is not coming slow!
Knowing how talented she is, Saba has never ceased to amaze us. From her sense of humor to her humble nature, she knows how to surprise her fans with something new every single time.
View this post on Instagram
In her previous vlog, Saba decided to reveal her unfiltered self in front of the camera. That day, Saba decided to break the barrier between her and her fans and revealed quite some eye-opening details about her personal life. It was indeed, shocking!
She shared details about her failed relationship and how she got over it. She further added that it lasted eight long years. The one thing that her fans love is how she likes to tackle her problems positively. Keeping her humor intact, she made sure her fans enjoy her heartbreaking story. No wonder she's a queen!
Saba Qamar's Vlog #3 Is About To Hit Your Screens!
Before releasing the teaser of her upcoming episode, Saba decided to post a disclaimer video loaded with sarcasm. Check it out!
A few hours later, she decided to post the teaser of episode 3 and, once again, warned all the haters and 'phuppos' to follow other channels if they get offended because her channel is restricted solely for her fans.
 Check out her little teaser of Episode 3!
In this short teaser of 'Chaska News with Saba Qamar and Shahveer Jafry,' Saba Qamar has left her fans in a sheer state of curiosity. She will be revealing something exciting! However, we loved the disclaimer on her post.
The disclaimer read:
"Kamzoor dil afraad iss video se door rahain, aur sasti ratings k liyay muhallay ki phuphi ka kirdaar adaa kernay se guraiz kerain, spread love, Like, Subscribe and Share."
Well, Saba, you're doing a fantastic job, and we wish you continue doing so!
Stay tuned to Brandsynario for the latest news and updates.