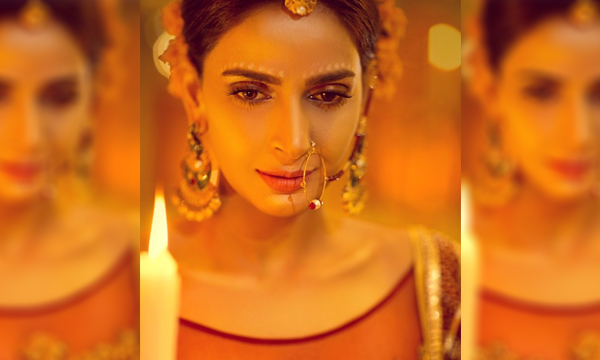 Saba Qamar is basking in the glory of her upcoming movie "Hindi Medium". The actress is making headlines these days as the release of her Indian film is quite near. It is for sure that she has only work and success on her mind! But what about love and marriage?
In an interview with Fifi Haroon of BBC Urdu, Saba Qamar opened up about the idea of being in love. While she romances superbly on reel, we wonder how she rolls regarding the matter of heart in real life.
But apparently, Saba Qamar does NOT believe in love!
According to the Besharam actress:
Pyaar Kis Chirya ka Naam Hai, I don't believe in love
However, Fifi asked why is it so and has she never been in love. Qamar replied:
I was in love. But I have not found someone yet with whom I would want to spend the rest of my life with
So what will Saba Qamar's ideal partner be like?
 I want such a person to be a part of my life, with whom I don't have to say much and he understands
For Saba, respect is very vital in a relationship:
The respect of your partner is very important. So it appears that you are with a "Banday ka Puttar" and not an "Uloo Ka Patha . There is no one yet which I can say that he deserves me!
Let's hope the sassy starlet soon stumbles upon the one worth her love.  We want to see her stun as a beautiful bride! Let's see who the lucky guy is that will get hooked to Saba!
Stay tuned to Brandsynario for more updates!