The Pakistani rupee saw a sharp decline of 1.16% on Wednesday, closing at Rs280.29 per US dollar. This depreciation marked the second consecutive day of the rupee's decline, reversing a remarkable 28-day streak during which the local currency consistently gained strength against the greenback.
Since reaching a high of Rs307.10 on September 5, the rupee had gained 8.73%, signaling a period of relative stability in the foreign exchange market. However, the recent downturn in the rupee's value has raised concerns and speculation among analysts.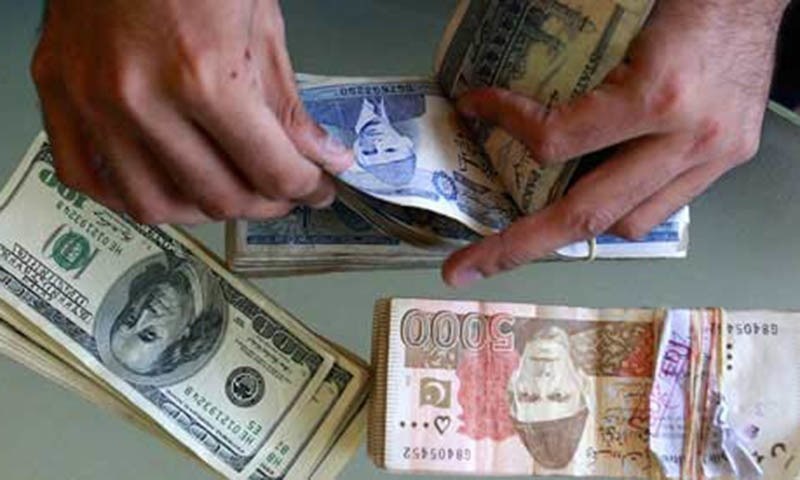 Increased Demand for the US Dollar
Arif Habib Ltd's Head of Research, Tahir Abbas, attributed the reversal to increased demand for the US dollar in the banking market, particularly for anticipated foreign payments. This surge in demand is gradually eroding the rupee's newfound strength.
Mohammed Sohail, CEO of Topline Securities Ltd, revealed that Pakistan made a six-month coupon payment on its dollar-denominated eurobond, set to mature in April 2024. This move reflects the country's commitment to servicing its international debt obligations.
Artificial or Market-Driven?
Despite this, not everyone is convinced that the rupee's depreciation is entirely market-driven. Shabbar Zaidi, former chairman of the Federal Board of Revenue (FBR), voiced concerns over the abrupt increase in the dollar's rate, deeming it "artificial." He suggested that frequent buyers of dollars from exchange companies should be disclosed to the State Bank of Pakistan (SBP) and the FBR. He also called for greater regulatory scrutiny over exchange company sales, aiming to curb sudden fluctuations in exchange rates.
The Road Ahead
Tahir Abbas of Arif Habib Ltd anticipates the rupee's exchange rate to stabilize within the 275-280 range. The future direction of the exchange rate hinges on the International Monetary Fund's (IMF) review of Pakistan's loan program, scheduled for November. A favorable review by the IMF would unlock vital foreign exchange inflows from other multilateral sources. Additionally, forthcoming data on export proceeds and overseas workers' remittances will play a pivotal role in shaping the exchange rate's trajectory.
Pakistan's currency is experiencing a shift in momentum, with the recent depreciation of the rupee breaking its month-long streak of gains against the US dollar. While market demand for the dollar and international debt servicing have contributed to the rupee's decline, some voices in the financial sector question the nature of this depreciation. As Pakistan's economy navigates these uncertainties, the future direction of its exchange rate remains contingent on factors like the IMF review, export proceeds, and remittances. Observers will be closely monitoring these variables to gauge the rupee's resilience in the coming months.
Stay Tuned to Brandsynario for latest news and updates.