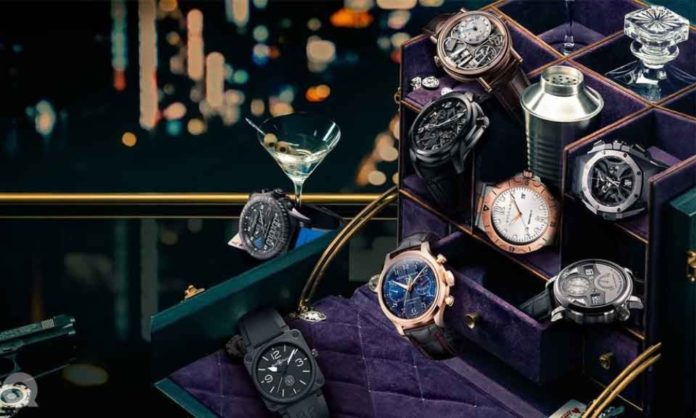 When it comes to fashion, the right accessories can make all the difference. A well-chosen watch can elevate your overall appearance, adding a touch of elegance to any outfit. In this realm of sophistication and style, Royal Wrist has risen prominently as a symbol of sophistication and genuine craftsmanship. Since its inception in 2014, Royal Wrist has pioneered the online luxury watch market, transforming the realm of authentic, branded timepieces in Pakistan. With an unyielding dedication to excellence, Royal Wrist has grown to become the foremost online destination for authentic branded watches in Pakistan, making luxury accessible to a wider audience.
An Unparalleled Collection of Luxury Watches
At the heart of Royal Wrist's success lies an unmatched collection of over 5000 unique SKUs from more than 15 globally acclaimed watch brands. From Gucci, and Emporio Armani to Michael Kors, Tissot, Movado, Tommy Hilfiger, Fossil, Hugo Boss, Versace, Tag Heuer, Calvin Klein, Diesel, Burberry, Guess, and many more, Royal Wrist boasts an exclusive focus on authentic and genuine branded watches. Sourced globally by a dedicated team, these timepieces are offered at prices approximately 80% lower than retail, making luxury truly accessible.
Swift and Secure Deliveries Across Pakistan
Recognizing the excitement that comes with acquiring a new timepiece, Royal Wrist guarantees swift and secure delivery services to every corner of Pakistan. Your luxury watch is merely a click away with Royal Wrist's commitment to secure deliveries provides assurance and peace of mind.
Flexible Payment Options
Keeping in view the diverse preferences of their valued customers, Royal Wrist offers a range of flexible payment options. From Cash on Delivery, Credit/Debit Card, to JazzCash, EasyPaisa, or Bank Transfer, Royal Wrist offers all kinds of payment options.
Quality and Assurance at the Core
Royal Wrist provides luxury at affordable rates, bundling each watch with a 1-year seller warranty. The extensive warranty plan also comprises a 1-year Royal Wrist warranty and the convenience of cash on delivery. With a strong emphasis on after-sales service, Royal Wrist also presents a 7-day option for product exchange or refund in case of any defects, guaranteeing a smooth and pleasurable shopping experience for their valued customers.
Putting Customers First
With over 50,000 satisfied customers, Royal Wrist aims for easy reach of premium global brands to everyone. They are committed to treat their customers like royalty, for which they have a dedicated, world-class customer support team ready to provide any assistance required at every step.
Explore Exquisite Selection Of Royal Wrist
Royal Wrist, claims to be a place where timeless elegance and precision meet. Their wide range of collection guarantees a watch that not only keeps time but also makes a statement. When you choose Royal Wrist, they assure that there is no difference between the watch offered and the watch on the brand's official website.
You can explore Royal Wrist's website and their daraz store, their return policy, and warranty policy, if you plan to add a touch of elegance to your outfit with a well-chosen watch from Royal Wrist. You can also check out their Facebook, Instagram, and YouTube for more information.