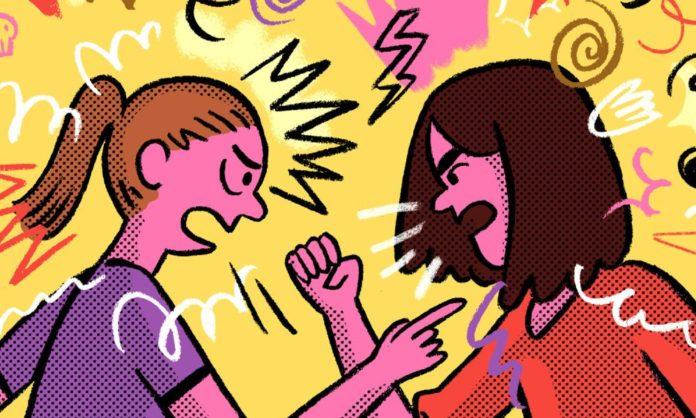 More than 80% of the world's population has siblings. Things are already crazy enough between siblings but when siblings start texting, things can get pretty wild. A recent Twitter thread just proved that. From the hilarious to the downright bizarre, brothers and sisters around the world shared their weirdest and wackiest text conversations after one person did. It is safe to say that some of the tweets left us all gasping for air.
Whether you're the youngest of six or the only child, you're sure to relate to the moments of siblings some people shared on Twitter. Although some are a little cringy and some maybe even a little emotional but mostly, these tweets truly display the different relationships people have with their siblings.
It all started with this tweet, here have a look.
you guys text ur siblings?? like normal convos???

— mysh 🪷 (@cbamysh) April 27, 2023
Apparently, normal conversations with your siblings on texts are crazy to even think of for some people. As was this user's curiosity, she tweeted about it. The tweet soon gained popularity and people started to share screenshots of their own chats with their brothers and sisters. But before that, this user shared her own chats from when her sister acted as an ATM for her. Here are a few, have a look.
Meanwhile me to my younger brother: pic.twitter.com/6p5LXWhNOz

— Hamzzaayy 🇵🇰🇵🇸 (@hahahamza7) April 30, 2023
girl our only way of communicating is through texts😭✋ pic.twitter.com/KevkOQeILq

— Zahra Mudassir (@ZahraMudassir) May 2, 2023
back when she was my personal bank account 💔💔 pic.twitter.com/6ePzrGbuph

— mysh 🪷 (@cbamysh) April 27, 2023
Later other people joined the trend. See for yourself
We do this for no reason. Haha pic.twitter.com/FlliAVjGu8

— etherealeuphoricbee🩵 (@Imhalalbee) April 27, 2023
Normal pic.twitter.com/bTXeBxQ5yR

— Josh (@Maweuuu) April 28, 2023
— Antonello 🜃🇲🇦🇶🇦 (@Antonello2240) April 29, 2023
older brothers can sometimes be a blessing pic.twitter.com/S4rHsycndf

— b (@notr3all) April 29, 2023
I only text my brother " ye la day wo la de , motor band karde or Ami bula rahi hain"

— Tachycardia (@Tweetsby_physio) April 29, 2023
That's as normal as it gets pic.twitter.com/kBPztXwjAX

— Weam (@manicpix1e) April 29, 2023
@P1ssingP0tter pic.twitter.com/NKHNyZ9UsB

— Anas (@AbdeSZN) April 29, 2023
Random everyday chat with my elder brother 🙂 pic.twitter.com/9QUwycSQsx

— Plke | 🇵🇸 (@plkeeee) April 30, 2023
Someone also said that they don't even have their sibling's number. While some made dark jokes about not having any siblings. Others tweeted how they just annoy their siblings.
No I just go to his room open the door and come back

— eeshyy-fairytale era✨🇵🇰 (@eesholic) April 28, 2023
i don't have his number

— &3sh (@3xyzgxmilighto) April 27, 2023
You guys have Siblings pic.twitter.com/IzkG3jG7D8

— Humair (40 years of Falcon) (@Humairkhan4561) April 28, 2023
What are your siblings stories? Let us know in the comments below.
Stay tuned to Brandsynario for more news and updates.