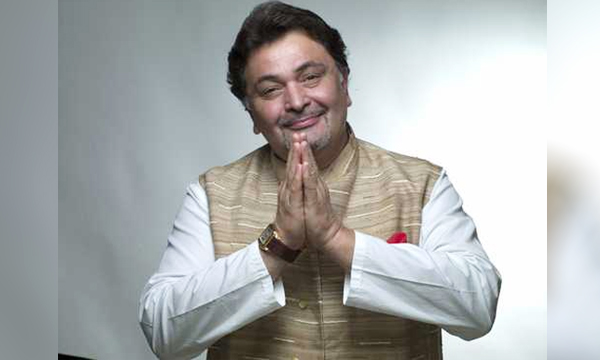 The smashing win by our very own Pakistani team against India received an enormous response from cricket lovers world-over. Pakistanis across the globe could not contain their excitement and social media was buzzing with fans from both teams!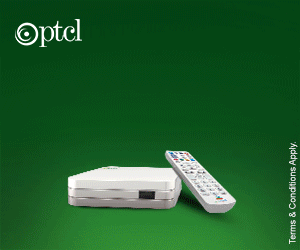 Bollywood veteran actor, Rishi Kapoor, however, fell flat on his face after being overly confident through his Twitter account after the Indian team was thrashed by the boys in green! Twitteratti's supporting Pakistan had a field day bashing the Indian star and soon enough, the old man accepted defeat and conceded!
Rishi Kapoor's way of saying he lost and we won!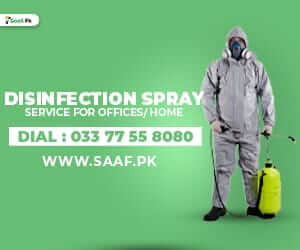 Yes Pakistan, you have defeated us. Well played, outplayed us in all departments. Many congratulations, I concede. Best wishes!

— Rishi Kapoor (@chintskap) June 18, 2017
Chintu Kapoor did not stop there and decided to further pass snide remarks!
Ek baat to manna padega! My any type of tweet shakes the shackles of Pakistani youth whom I love. They reciprocate to me right or wrong! YO!

— Rishi Kapoor (@chintskap) June 18, 2017
This is how Twitteratti roasted Rishi Kapoor yesterday after India was losing the match!
Pakistani actress Meera had hilarious comebacks!
Sir ka hangover utar gya https://t.co/hsSbc4H3uc

— Meera Irtaza (@TheMeeraJee) June 18, 2017
Shackles? Oh hellooo https://t.co/m9Mo7BhFk8

— Meera Irtaza (@TheMeeraJee) June 18, 2017
Junaid Akram was not left behind either!
Rishi Kapoor's banter against Pakistani team has proven that when someone's opinion of you is that low, the only way is up. Congratulations!

— Junaid Akram (@junaidakram83) June 18, 2017
Asim Azhar's direct hit to Senior Kapoor!
You know why this is different? Why this victory could be so unique? Because never have we seen such an over confident opposition. #PakvInd

— Asim Azhar (@AsimAzharr) June 18, 2017
HAPPY FATHER'S DAY

— Asim Azhar (@AsimAzharr) June 18, 2017
Jibran Nasir sends out a brilliant Meme to Rishi Kapoor and Paresh Rawal!
Indian Twitter right now #CT17Final #PAKvIND @SirPareshRawal @chintskap pic.twitter.com/GCrhnT42xI

— M. Jibran Nasir (@MJibranNasir) June 18, 2017
Hamza Ali Abbasi Hit hard at the veteran actor!
#INDvPAK No offence to the cute drunk old man but i hope thr is an ambulance near Rishi Kapoor cuz u know he is old & Pak is destroying Ind

— Hamza Ali Abbasi (@iamhamzaabbasi) June 18, 2017
Iqrar ul Hasan's son had a message for the haters!
Amir Sohail Uncle aur Rishi Kapoor sahib ham match jeet gaay… #PakistanZindaBad pic.twitter.com/nl6wMwmF1S

— Iqrar ul Hassan Syed (@iqrarulhassan) June 18, 2017
The trolls continued!
IndiaN Team Best Player To AirPort😂

Aur Baki Abhi B Toilet Ka Maza Ly Rhy Hai Lolz😂😛😂#CT17Final #BaapBaapHotaHai#FathersDay pic.twitter.com/IAc9IbjBEq

— PakistaN ZindaBaD❤💪 (@Afridilover10) June 19, 2017
#RishiKapoor hiding in dupatta due to sharmindagi
Yet enjoying this beautiful cricket pic.twitter.com/WjMLO2jwgn

— Khabees Orat (@Khabeees) June 18, 2017
Now you are crying @chintskap #RishiKapoor https://t.co/SiPzOxZNjY

— NAADIA (@nadiah_awan) June 19, 2017
Missing person #CT17Final #RishiKapoor pic.twitter.com/vQFI8EBg2c

— Sajid Awan 🇵🇰🇵🇰 (@sajidawan60) June 18, 2017
Relax Guys,Rishi Kapoor Just Took A UTurn Dis morning
when he realise whole world is abusing him#RishiKapoor#SanityPrevails
😂😂😂😂 pic.twitter.com/6JwOEGBvy5

— Nabeel Chaudhry (@chaudhry_nabeel) June 16, 2017
@chintskap it's all because of you!!! #RishiKapoor #INDvPAK #ICCChampionsTrophyFinal #ICCTrophy2017 pic.twitter.com/hcbaHhbCjl

— Adnan Sadiq (@adsad21) June 19, 2017
#2017Champions#RishiKapoor Ji #RanveerKapoor ka bhi DNA krwa lo us ka.baap bhi koi Pakistani ho hona 😀 pic.twitter.com/8iYEA3pUNK

— Haider Jafri (@HaiderJafri514) June 19, 2017
Ak bat tu mana paray gi #kapoor uncle Banda joo Marzi hoo per itna bagaarat na ho, ap k tu level ha bhai #RishiKapoor #goodmorning #YO! pic.twitter.com/0br59D1PBX

— Rehan Khan (@hellorehan) June 19, 2017
Hun dasso #Rishikapoor. See you in 2019 India, we win when it matters 👊🏽 pic.twitter.com/qTDldwYn26

— Shanza F. Ahmed (@Shanzaf) June 19, 2017
Stay tuned to Brandsynario for latest news and updates.