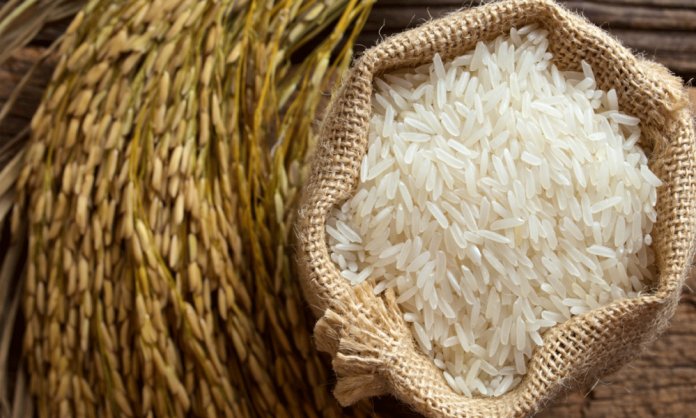 The rice traders who were unable to meet export performance requirement has been provided with an extension of 180 days under the Export Finance Scheme (EFS) for fiscal year (FY) 2016-17, by State Bank of Pakistan (SBP).
This extension has been provided by SBP after the drop in rice prices in the International market.
SBP'S Infrastructure, Housing & SME Finance Department issued a circular on September 8th, 
"In view of the particular circumstances impacting exporters of rice in meeting their required export performance, the relief is being provided to rice exporters under EFS for FY 2016-17"
According to the circular, SBP has provided a 6 month relief period to rice exporters, under certain terms and conditions.  EFS par-I (Pre Shipment) performance criteria was extended by 90 days and for EFS Part-II 3 month relaxation period has been given.
An extension in shipment period, up to 90 days has been allowed by SBP under EFS Part-I. However, a fine will be charged upon non-shipment of rice within the due time.
An additional 3 month period has been allowed under FES Part-II, to those who had a deficit in required performance in 2016-2017.
Additional EF-1 and EE-1 statements are required to be submitted by exporters through their banks to SBP, who want this extention by December 31, 2017. However they need to be verified by FEOD (Foreign Exchange Operation Department/Division).
The exporters availing this extension will not be allowed to avail benefits of incentive based rebate of mark up for the year 2016-17, under SBP SMEFD circular no.6 of 2009.
Rice prices dropped last week in Thailand, Vietnam, and India due to weak demand. Thai benchmark of 5-percent broken rice was quoted between  $370 to $375 a ton.
Due to weak demand, rice prices have dropped last week in Thailand, Vietnam, and India. Thai benchmark of 5 % broken rice has been said to be between  $370 to $375 a ton.
Due to a decline in rice prices in International Market and the fact that Pakistan is not willing to reduce its price, the cheaper variety of rice from India is grabbing the market share at a rapid growth.
Have anything to add to the story? Let us know in the comments below.