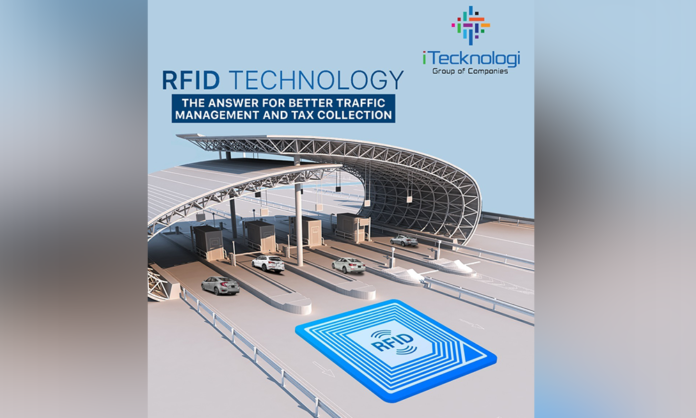 The world is constantly changing for the better. The dynamism is the order of the day for people belonging to all walks of life. We used to live in an analog world with a lot of manual work and now automation has made things quite convenient on many fronts. However, a lot is still desired to be done. Many segments of public sector which deal with general public seem to lag behind, even though, the solutions exist to implement.
A case in point is our traffic management. Further if we travel intercity by road, we see age old mode of collecting toll in exchange of a measly chit and at times it becomes hellish to wait in que and God forbid if someone had 5000 rupees note or worse if a truck broke down at the barrier then you are in for some trauma ride. Not to mention, the manual work incorporated provides for ample opportunities for pilferage and embezzlement. Here in Pakistan, we know this for a fact that not paying vehicular taxes is quite the norm, increasing burden on the exchequer. The government can enjoy an exuberant amount of benefit, if these non-tax-paying vehicles started to pay their due road tax.
Now imagine a world where all this is taken care of, where this is not a far-fetched idea that through implementation of the right technology, traffic flows are managed, jams are either avoided altogether or directed in the right manner. The big data analysis will dictate the changes as well as additions to the road network. A world where the regulatory bodies know exactly which car is paying taxes and which car is hiding from the excise department. A reality in which cars can rush through tolls with automatic payments and zero stoppages, zero road barriers. It does sound like a utopian dream, however, in many countries, solutions are implemented which are actually doing all the mentioned tasks in the most automatic, convenient and hassle-free ways. The more interesting bit here is that we have the capability of implementing such technology which will end the manual, problem ridden and human intervention era.
One such organization which is well known across Pakistan for introducing uniquely innovative tech-based solutions addressing many challenges is iTecknologi Group of Companies. It is an up-and-coming conglomerate with tech-based businesses, primarily dealing in solutions pertaining to Security and Surveillance, Software as a Service (SaaS), Internet of Things (IoT), Data on Things (DoT), Business Process Outsourcing (BPO) and many more customizable and scalable technological amenities. The enterprise offers a large number of products to cater to every automation / technological business need. Their huge arsenal of offerings also includes a comprehensive RFID (Radio Frequency Identification) system specifically for traffic management that if implemented, can assist in all that is mentioned above.
The process is quite simple due to the advancement in technology that vehicles will only be required to have a RFID tag in them and the rest will be taken care of through installed equipment at toll plazas and other strategic locations. The RFID tag will identify the car to the system and the system will have a comprehensive database of registered vehicles with all of their pertinent information. It can have as many fields as possible helping in accumulation of large amounts of data. This big data will be analyzed to gather all sorts of insights. Other than those immaculate data analysis capability, the system will also keep a check on road tax dues of each tagged vehicle helping the excise department to track such cars which are not paying their taxes. Last but not the least, the system will enable commuters to pay their toll tax without any hassle through this technology incorporating banking partners.
The government, regulators, traffic management custodians and all stakeholders need to pay heed to these possibilities, which will not only help them in better management and governance on many fronts but also will provide convenience to commuters and vehicle owners.
iTecknologi Group of Companies, is one of the leading technology conglomerates in Pakistan and primarily deals in solutions pertaining to Security and Surveillance, Software as a Service (SaaS), Internet of Things (IoT), Data on Things (DoT), Business Process Outsourcing (BPO) and many more customizable and scalable technological amenities
For more information visit http://www.itecknologi.com/