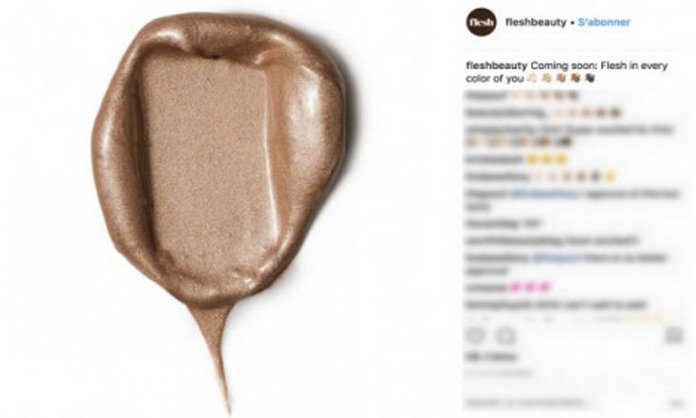 The cosmetics giant is preparing to launch "Flesh," a prestige brand with a diverse color range set to go on sale exclusively at Ulta Beauty next month, WWD reports.
Kim Kardashian Unveils Nude Lipstick Line
The new brand will allegedly offer shoppers 40 shades of foundation, in addition to a series of blushers, lipsticks, eyeshadows and highlighters designed for a wide variety of skin tones.
"It's really focused on the idea of flesh being all flesh colors — we're redefining the notion of what flesh color really is and having it be inclusive on every level," Linda Wells, who developed the line, told WWD. She added: "Flesh was this idea of, 'How do you create different shades of nudes for different skin colors?' Because there's that idea that there's this one color that will work on every color of skin, but that seems like kind of a fantasy — a unicorn."
The beauty industry has made a marked effort to improve its diversity standards over the past year, with a selection of major brands such as such as Fenty Beauty by Rihanna, Huda Beauty, Maybelline, Neutrogena and Too Faced tackling the issue head on by increasing their existing product shade ranges or creating new, extensive ones.
Flesh will reportedly launch on ulta.com on June 24.