After more than a year of its onset, COVID-19 is still on the rise. Vaccines are developed and administered in various parts of the world. However, different testing techniques and vaccines are still being studied continuously to help scientists and doctors understand the virus more accurately.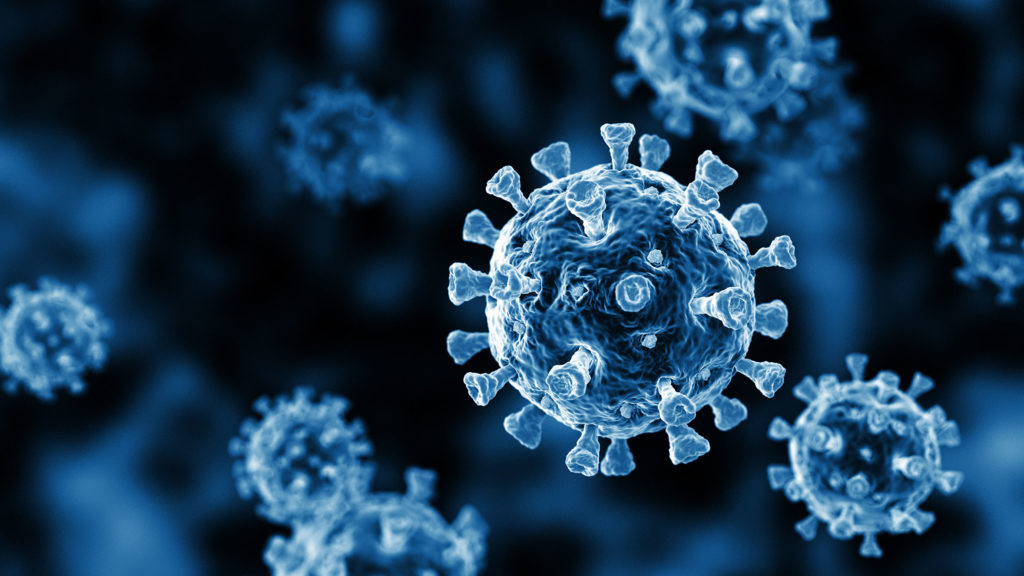 Currently Used Techniques
The most widely used approach to testing for COVID-19 requires a polymerase chain reaction (PCR) test. This test involves taking a swab of the back of the throat and far inside the nose. Since a lot of people consider the approach invasive. Continuous studies are in the process of creating alternative methods for the diagnosis of the virus.
Another test that requires a blood sample is done to detect the antibodies in a person who recently had an infection.
Recent Research for COVID-19
A recent study was done at The University of Surrey in the United Kingdom. The study was later published in the Lancet E Clinical Medicine journal. The researchers collected sebum samples from 67 hospitalized patients. The subjects included 30 patients who had tested positive for COVID-19 and 37 who had tested negative.
The samples were collected by gently swabbing a skin area rich in sebum, such as the face, neck, or back. Sebum is an oily, waxy substance produced by the body's sebaceous glands.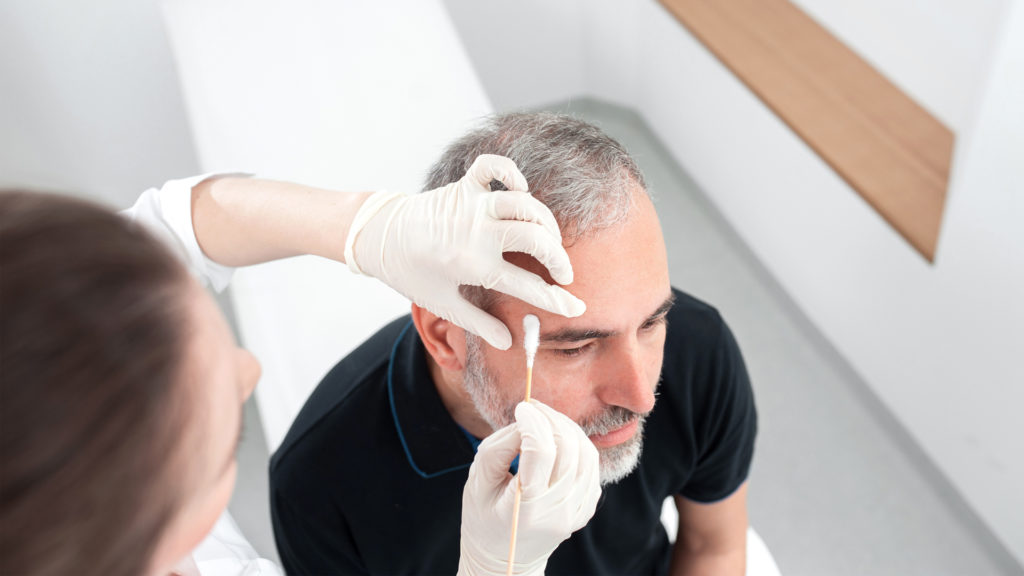 The researchers, including those from the Universities of Manchester and Leicester, found that patients with a positive COVID-19 test had lower lipid levels or dyslipidemia than their counterparts with a negative test. They noted that the accuracy of the findings increased further when medication and additional health conditions were controlled.
The co-author of the study from the University of Surrey, Melanie Bailey, stated: "Our study suggests that we may be able to use non-invasive means to test for diseases such as COVID-19 in the future, a development which I am sure will be welcomed by all."
Since COVID-19 affects various body functions, scientists are looking for its effect on the skin tissue. "Sebum sampling has the potential to support both needs by looking at what the virus does to us, rather than looking for the virus itself," the authors write.
Sebum sampling is a simple, non-invasive method that can be promising for diagnosing and monitoring the disease in both a healthcare and a non-healthcare setting.
Stay tuned to Brandsynario for the latest news and updates.