If you remember Ankahi, you must remember the little child who was a part of the cast. He's finally been found again, and you'll be shocked!
They Grow Up So Fast
A page on Facebook titled 'Pakistan in the 80s and 90s' was trying to find the actor, and they were finally successful. Faisal Ali, aka Jibran from Ankahi, now lives in the United States with his family. He left the media industry a long while ago and since then has pursued his studies. He has a profession in another industry and is happily married!
Who would've thought that the next time they see the little Jibran, he'll be a married man?
Check Out The Post Here
Ankahi Circa 1982
There will be many who won't even know what Ankahi is. The drama that aired in 1982 was a hit then and still lives in the hearts and minds of many others. The story revolved around the girl Sana, whose father passed away very early in her life. Her family wasn't well to do, and what's more is that Jibran had a hole in his heart.
To finance her family, she finds a job. The wit and humor in the drama came from Sana's clumsiness and her forgetfulness. The producing team of Ankahi was the same team that brought to us Tanhaiyaan, probably the best TV serial Pakistan has ever witnessed.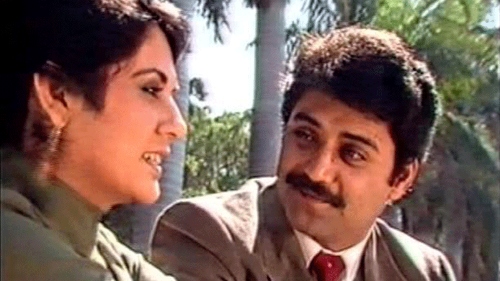 If you haven't seen it yet, there is still time for you to redeem yourself! Binge on the best from the 80s from your very own country.
The Good Ol' Days
There are hardly any elders who don't wish to go back to the old days. Their nostalgia times are more justified than ever now, especially since we're going through a pandemic… No big deal, right?! 
The dramas in the olden days were also unlike anything. The quality of the plot, the immaculate dialogues, and the acting of the people set a very high benchmark. And sadly, not many have been able to compete with that level of a classic.
Now, you have plots in which women are faking to be victims of domestic violence. Husbands are cheating, or there is a monster mother in law who can't help but make the lives of others hell.
We say bring back Tanhaiyan and Ankahi!
Stay tuned to Brandsynario for the latest news and updates.