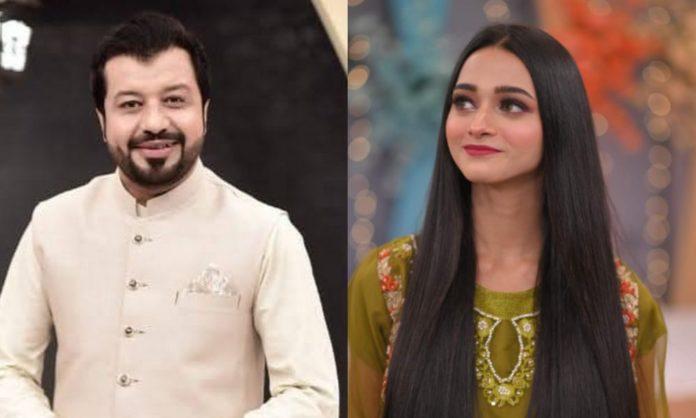 Ayesha Mano has been the talk of the town for the past few months. She went viral for her dance video on the old song, "Mera Dil Ye Pukarey Aaja". She had been posting videos on TikTok for over a year but her famous era began after the Pakistani public loved her dance. Her video received over 20 million+ views and over 2 million+ likes. She gained popularity not just in Pakistan but also across the border and in other neighboring countries. You can watch the video right here.
As the caption suggests Ayesha has received mixed reactions from the audience. As much as people loved her dance, many people also thought of it as vulgar and against the culture of Pakistan. Amongst those many people, there was senior religious anchor Muhammad Junaid Iqbal. He usually speaks about religious matters on his Instagram in short videos.
Ayesha was recently the target of an attack by the well-known religious scholar Junaid Iqbal. "At least, you could have respected your name, you have such a pious name like Ayesha but you didn't even care about your name, shame on the people who have made her an icon and presented her as a hero, this is the lowest of the society that a girl is dancing and her family is enjoying her dance moves, the society has gone to its lowest, not only this but she is being portrayed as an icon and she was invited to a party," the religious scholar yelled at the video. Here is the video that Junaid Iqbal was upset about.
The majority of the people have been agreeing with the scholar, however, very few of them have also been showing disagreement. Like this one.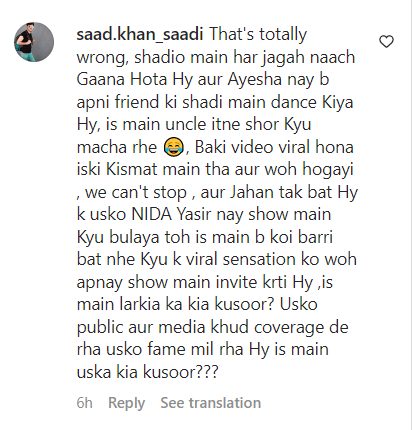 What do think about this? Let us know in the comments below.
Stay tuned to Brandsynario for more news and updates.