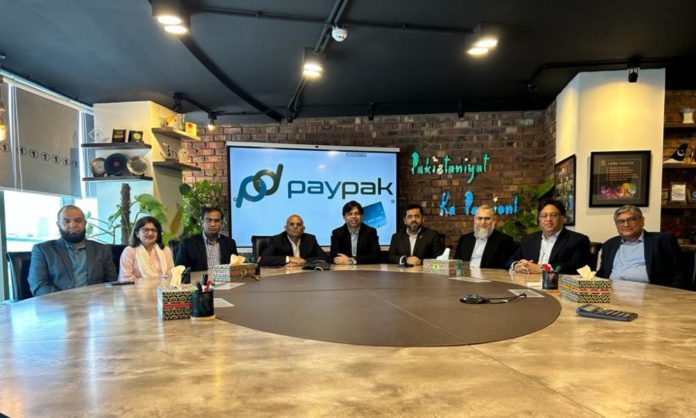 Karachi, August 31, 2023: 1LINK management proudly announces the revamp of PayPak – Pakistan's first domestic payment scheme. Under this revamp, PayPak has been given a brand-new identity to give it a modern look and feel. This new identity aims to attract youth and give an association of Pakistaniyat to all PayPak cardholders.
PayPak has achieved significant milestones since its launch in 2016 and it is expected to gear up for the unprecedented growth in taking Pakistan's digital payments ecosystem to the next level. PayPak's current active card base is over 10 Mln and with the new features it will be the first-choice card for issuers, acquirers, merchants and most importantly for the common Pakistanis. PayPak offers a unique rewards program to cardholders which include discounts, special deals across merchant outlets and various insurance offerings. To facilitate international transactions, PayPak currently has co-badge arrangements with Union Pay International (UPI) and Japan Credit Bureau (JCB), and is working on a co-badge launch with Mastercard in early 2024.
We would like to thank State Bank of Pakistan, 1LINK Board of Directors, 33 banks and six affiliate issuers, and six acquirers for their patronage of the PayPak Scheme and look forward to their continued support to make PayPak the top card scheme of choice in Pakistan.