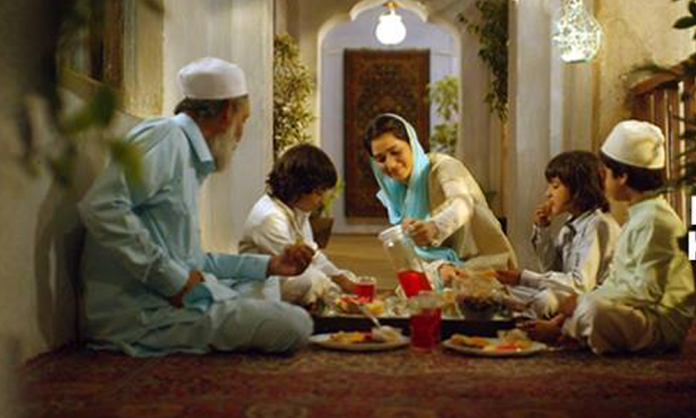 The holy month of Ramzan will commence early next week. It a time for fasting and spirituality . It is also a time for families and friends to come together for Iftar when everyone eagerly awaits breaking the fast with delicious delicacies.
Brands too come together to bring the best ideas for their products and campaigns are rolled-out with full zest and zeal.
Through the myriads of campaigns that are executed, there are some which stand out from the crowd. A brand that has managed to draw attention over the last 3 years with back to back wonders is Surf Excel with  'Madad Ek Ibadat', 'Neki Ek Ibadat', and 'Ek Neki Rozana'.
Madad Ek Ibadat (2016)
'Madad Ek Ibadat' was a game-changing campaign for Surf Excel.
Simple yet effective, the ad shows a little boy gearing up to celebrate Ramzan with his friends in his new clothes. He sees an elderly man's food cart stuck and facing difficulty in selling his goods as 'Iftar' time draws near.
The children rush towards the old man to help him, however, when they realize that the cart is stuck, one of the boys gathers as many 'Samosas' as possible in his kurta and rushes ahead to help sell them. Looking at his efforts, people gather around and start purchasing the edibles. His friends then join in and before long they manage to sell out everything.
With a beautiful and emotional track, the advert sends out a powerful message that helping someone is an act of faith. It is important to teach our children good values and to be considerate of others for which the rewards will be manifold.
https://youtu.be/I5_XH1ikNsw
Neki Ek Ibadat (2017)
The year after, Surf Excel rolled out 'Neki Ek Ibadat' which reflected on the same moral teaching of how helping others in the holy month is a form of ibadat also. The ad revolves around a young boy who wakes up an elderly for 'Sehri'.
As the boy looks out of the balcony watching the homes nearby, everyone is switching on their lights except his elderly neighbour. He realises that he may not have heard the alarm as he may not his hearing aid on. He quickly grabs a handful of dates and runs out of the house. On arrival as expected his neighbour who is sound asleep. He then wakes him up after putting in the gentleman's hearing aid in time  for 'Sehri'. The old man smiles and is genuinely touched by little Shahid's generosity towards him. With yet another powerful message, Surf Excel reminds everyone that the holy month is all about forgetting oneself and helping others.
https://youtu.be/GV2TsgY2uw4
Ek Neki Rozana (2018)
'Ek Neki Rozana' was the hat-trick for the renowned brand which also worked magic on the emotions of many. The story beautifully sums up how an innocent child can bring together the most divided of families together during the month of Ramzan.
The advert starts off with a little boy purchasing delightful snacks for Iftari. He stuffs them in to his pockets and then runs towards a house with all the goodies. On ringing the bell, he is greeted by his aunt with 'Ramzan Mubarak' and she is taken aback by his sweet gesture.
She invites him in and raises a question to her husband that as it is Ramzan maybe one should not stay upset with our loved ones. Both then make their way to the boy's house where we realise that he was bridging the gap between two brothers . The uncle tells his elder brother that it has already been too long and that all differences should be put aside.
The family members embrace each other tearfully and restore their family bond.
The beautiful message the brand shared was that if bringing loved ones together leaves behind a few stains than those stains are definitely good.
https://youtu.be/x5ubxKKEXIM
This year we wait in anticipation to witness yet another emotionally packed and morally valued campaign for Ramzan 2019.
Surf Excel is ready to bring a new and even more beautiful concept to the table for individuals of all walks of life and age.
Whatever it may be one thing is for sure, that "Daag toh ache hotey hai"