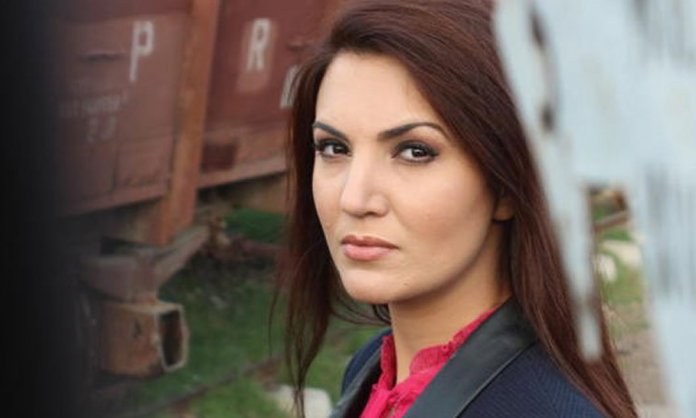 5,669 views
It is no secret that Reham Khan is at a full-fledged war with Pakistan Tehreek-e-Insaaf Chairman and ex-husband, Imran Khan.
The couple parted ways in 2015 after being married for 10 months. It is reported that Reham took away Kaptaan's personal Blackberry while leaving Bani Gala.
The device's had IK's private information and various conversations with party members. Seemingly, Reham Khan kept the Blackberry safe and copied all the data to keep the information safe.
Last month, Reham tweeted that she will soon be releasing private chats from the mobile phone.
I will be posting some texts soon https://t.co/EggMpyWKBk

— Reham Khan (@RehamKhan1) July 28, 2018
Staying true to her warning, she has leaked a screenshot of a text message between Imran Khan and an unknown user.
Look what I found while organising. Caller ID pey check kerain who was texting Bunny Gala back in 2015? #ElementaryWatson pic.twitter.com/FQ9kMzirmX

— Reham Khan (@RehamKhan1) August 9, 2018
And without revealing too much, she left it upon her followers to guess the details!
All it proves is somebody texted someone, how do we know who the recipient is? Misleading!

— Zair A. Chaudhry 🇵🇰 (@ZairAChaudhry) August 9, 2018
A guessing game has kickstarted on social and people are curious to know who is the unknown user!
i check this number on truecaller it is showing name of Maryam and location United Arab Emirates
seriously plz tell me what is this?

— Fareed Khan (@Frdkhn1) August 9, 2018
Some people put two and two together and discovered the Caller ID belonged to a woman named Maryam.
3rd of April is your Birthday, in 2015 it was The Friday.. And from ID that I got shows the name as Maryam.. So from where does that bunnygala comes? pic.twitter.com/IV6QTGEkU0

— Farooq Anwer (@Far00q_Anwer) August 9, 2018
Ofcourse from all the 'Maryams', the unknown user could not have been Maryam Nawaz.
Is it Maryam Nawaz??? pic.twitter.com/tf7JkQ8YdG

— Faiz Bukhari (@FaizBukhari16) August 9, 2018
However, social media Sherlocks finally solved the mystery that the woman was Maryam Wattoo.
Aap ka matlab Maryam watto imran ko texts kar rah the pic.twitter.com/LFQ0KWA1Gi

— Hazrat Yousaf (@Hazratyousaf88) August 9, 2018
For those who are unaware, Maryam Watoo is the sister of Bushra Manika, Imran Khan's current wife.
This is Maryam Maneka, younger sister of Bushra Maneka. Imran khan was first involved with her, wanted to marry her. She refused and IK settles for sister Pinky. Tabdeeli pic.twitter.com/cx8eM8SXow

— Sadaf Kareem (@sadaf_kareem) August 10, 2018
According to rumors, Imran Khan was linked in gossip columns to Maryam Riaz Wattoo who used to live in Dubai.
Maryam Riaz Wattoo…
Pakpattan Sharif, living in Dubai. pic.twitter.com/REMiHwGxlf

— Majid Agha (@Majid_Agha) July 12, 2016
Later, Ms. Wattoo clarified that the story of their wedding was false and disturbing to her family.
To all the replies on her cryptic tweet , Reham simply tweeted:
#HumApkeHainKon https://t.co/Lqqo6x0Upo

— Reham Khan (@RehamKhan1) August 9, 2018
While Reham has rolled out the messages on Twitter, they still prove nothing and has left social media in utter confusion.
Stay tuned to Brandsynario for more updates.