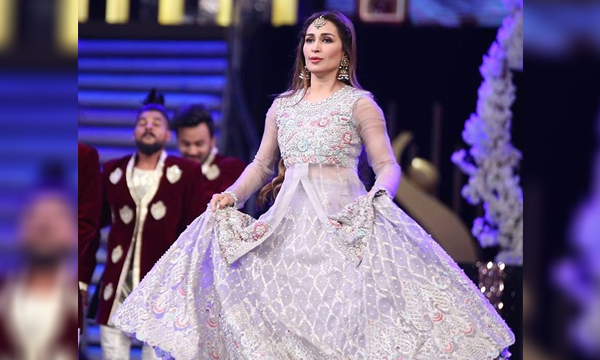 We all saw the forever grateful and lovable, Reema Khan back on stage after ages at Lux Style Awards 2017. With time, her elegance and charming persona have multiplied. From a Lollywood star to a Lux Girl, a good-natured wife to an affectionate mother, Khan has always left us in awe!
Of course, the head-turner got noticed in Bollywood! Like various other stars of the nation, Reema received various offers to star in Indian movies!
Guess what she replied to all those proposals from B-town?

Apparently, Reema turned them all down. In an interview to Instep, the evergreen starlet revealed talked about the working in Bollywood.
"Working in India isn't a big deal but going to India aur apni aukaat se bahar hojana, that's not right"
Also, she protested against the idea of increasing the paycheck after working in Bollywood.
 "When you come back to your own country and demand a ridiculous sum of money, that's not right"
Reason for Rejecting Bollywood!
But we must admit her reason for not working in India is pretty legit
"The reason I never worked there is that the day the Hindu fundamentalist stands up, woh doodh se makhi ki tarha utha ke phenk dega"
She also did not approve the idea of Bollywood stars working in Pakistani commercials.
"We're so patriotic but then why don't we ever show patriotism? There should be a cohesion between our words and deeds. That's why our country doesn't succeed the way it should"
The veteran superstar surely has a point! Like Shaan, she too believes that Pakistani artists should devote their talent to upgrade their entertainment industry. Her insight on the forever-debateable-matter has made us love her even more.
What do you think about Reema Khan's views about working in India? Share with us in the comments below.