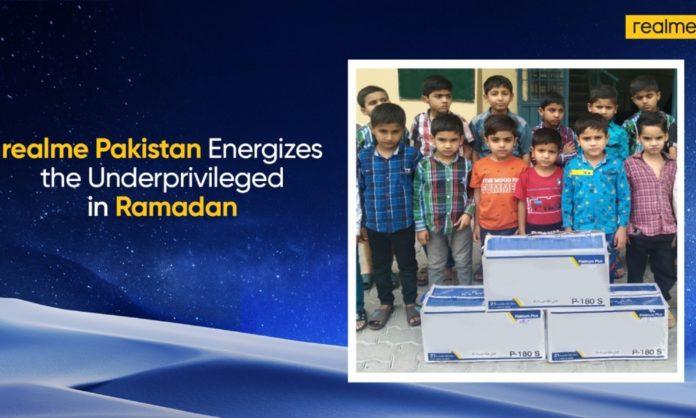 On Wednesday, March 29, 2023, the month of Ramadan, a time when generosity and compassion abound, will begin in Lahore, Pakistan. Realme Pakistan has revitalized the Pakistan Bait-ul-Mal Sweet Home in Lahore in keeping with the month's ethos. Realme is humbled to help in their support and empowerment as the institution functions as an orphanage.
The gift is intended to assist the organization in providing its residents with an uninterrupted power supply, particularly during Ramadan's load-shedding hours. Government-run Pakistan Bait-ul-Mal Sweet Home offers orphaned and abandoned children shelter, education, and medical attention. In order to maintain its operations and guarantee the welfare of its residents, the organization depends on donations from private citizens and businesses like realme.
The facility will have backup power from the batteries provided by realme Pakistan during power disruptions, ensuring that the children's daily schedule is not interfered with. The gift is a part of realme Pakistan's continuing dedication to helping those in need and giving back to the community. This action emphasizes the value of helping those in society who are less fortunate, particularly in trying times like these. realme has always been dedicated to charitable giving and social responsibility. To help the unfortunate and disadvantaged members of society, realme has previously participated in a number of social initiatives and other charitable endeavors.
Stay tuned to Brandsynario for more news and updates.