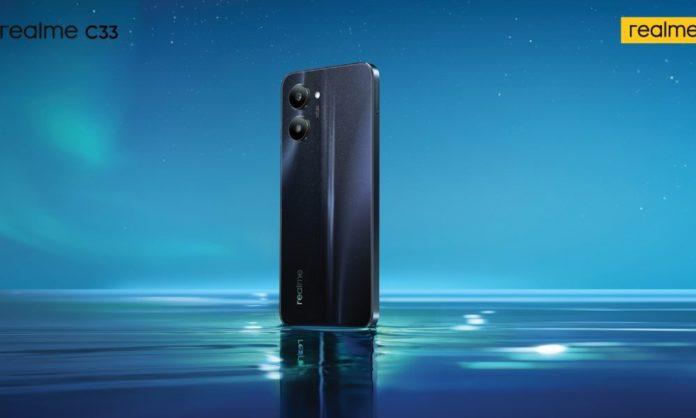 In Lahore, Pakistan, on 21st March, realme C33, the company's newest budget-friendly smartphone, was unveiled by realme, the world's fastest-growing smartphone brand. With a cutting-edge 50MP camera resolution and a stunning Boundless Sea Design, the realme C33 raises the bar for its market. There are three color options for the device: Night Sea, Aqua Blue, and Sandy Gold.
The realme C33 stands apart from other smartphones on the market thanks to its distinctive design. The device has a 6.5-inch HD+ display with a notch that looks like a waterdrop and houses the front-facing camera. There is a 5000 mah battery included. The phone has a glossy coating on the back that gives it a high-end appearance and feel. The vertical placement of the rear camera module sets it apart from its rivals.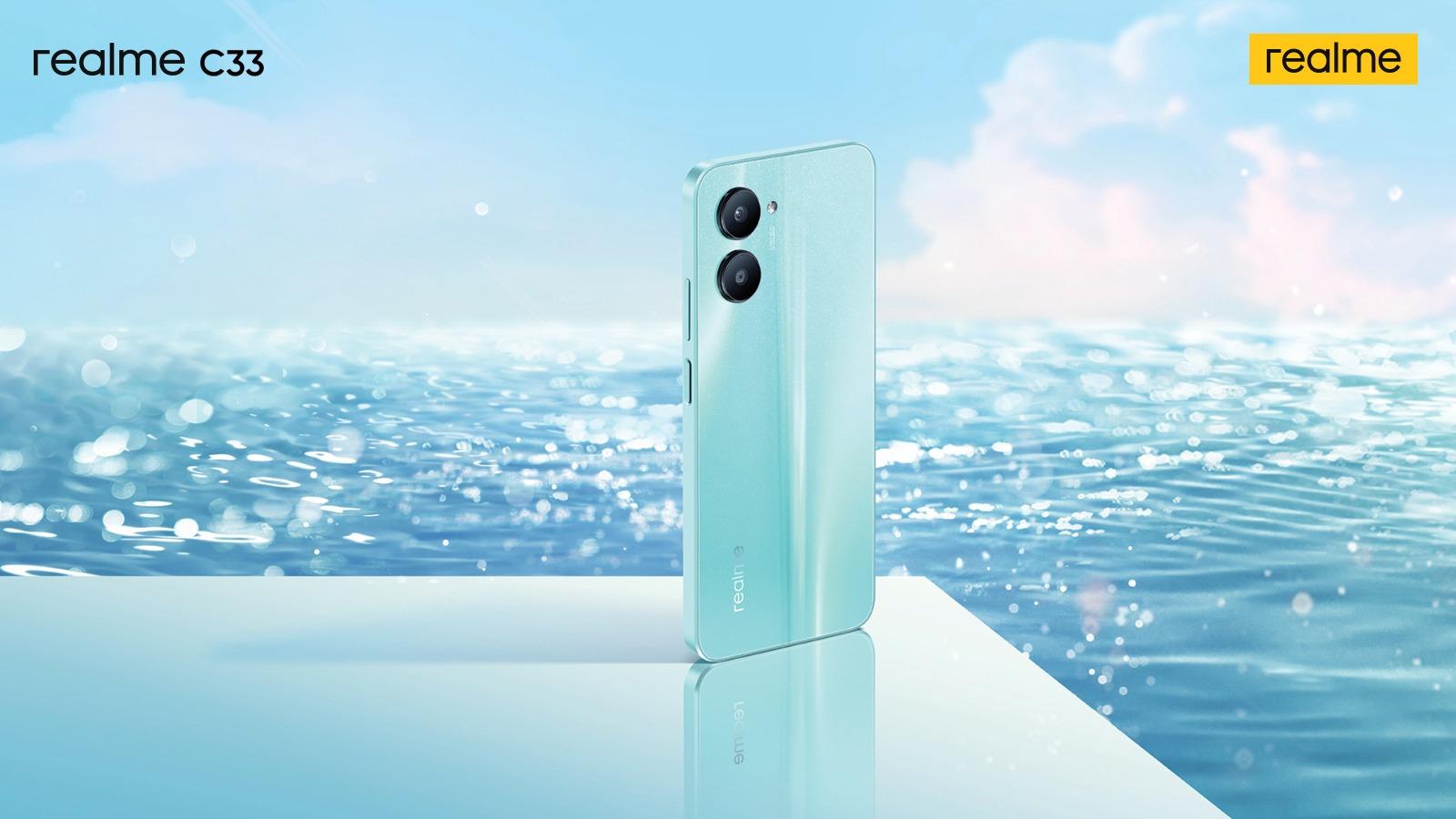 The C33 has a single speaker, a 3.5mm headphone jack, and a USB Type-C port. The fast-side fingerprint sensor on the phone is intuitive to use and is positioned elegantly, making it simple to unlock the device with a little touch.
The Sandy Gold color of the realme C33 features a light metallic touch that gives the phone an appealing and high-end appearance. The Sandy Gold version has a vibrant, joyful beach feel. The color is also not overly garish, making it ideal for people who desire a regal appearance. The sandy Gold color is a fantastic choice because of this.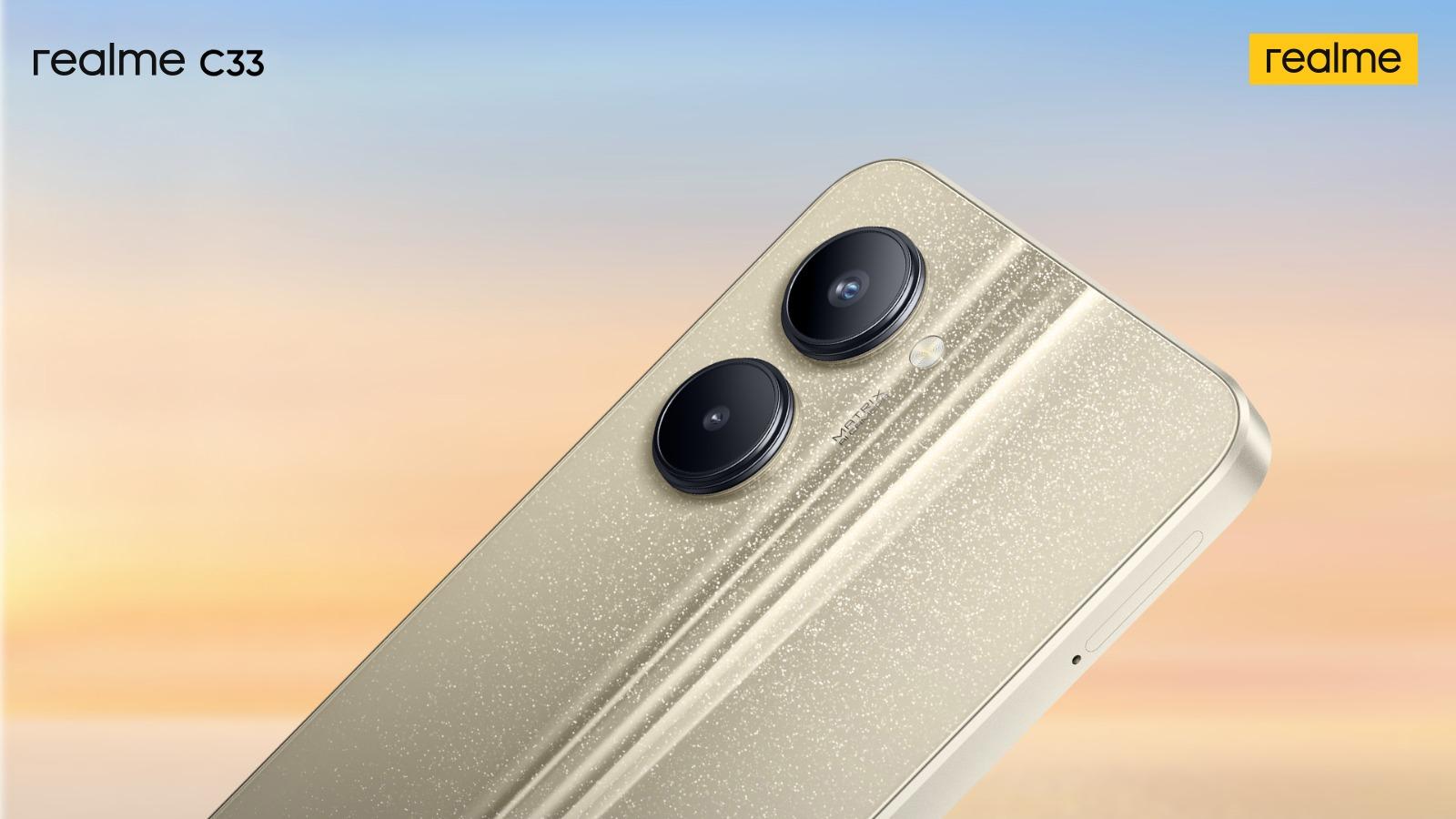 The color Sandy Gold on the realme C33 makes you think of the beach. While the color itself is reminiscent of beach sand, the phone's curved edges and smooth surface are reminiscent of ocean waves.
It's simple to picture yourself on a beach with the sun blazing down on you when you hold the realme C33 in your hand. You can feel the chill of the sea lapping over your toes and the warmth of the sand beneath your feet. Being close to the sea induces a sense of peace and relaxation. The glossy quality of the phone's back panel and this color combine flawlessly to create an elegant and stylish look. The realme C33 series, which already offers two amazing color variations, is pleased to welcome this new color choice.
With the addition of the C33 to its lineup of inexpensive phones, realme has once again distinguished itself from the competition. Their cutting-edge phone designs have raised the bar for the sector.
Stay tuned to Brandsynario for more news and updates.