The genocide of Palestinians at the hands of Israel is something that is waking up people all around the world. We see protests happening in Canada, the US, and Pakistan among other countries. But not many are talking in support of Palestine and against Israel on the government level, especially not the US. In fact, the US Media reports are overloaded with sympathy for Israel. So, it comes as a shock when a major news channel reports against the mainstream narrative.
US Media Channel
Instead of following the government-enforced narrative, MSNBC deviated from it and talked about some lesser-known aspects of the Israel-Gaza issue. While we may have heard of genocide in Gaza, the atrocities inflicted on Palestinians are not limited to only death. And this is what Velshi says in the program.
In the video that goes viral, Ali Velshi talks about the reality of the lifestyle of Palestinians. He talks about how Palestinians are not getting access to the basic utilities and how Israelis can stroll into their houses to take away whatever they want. They can come in and take away their access to even water and electricity.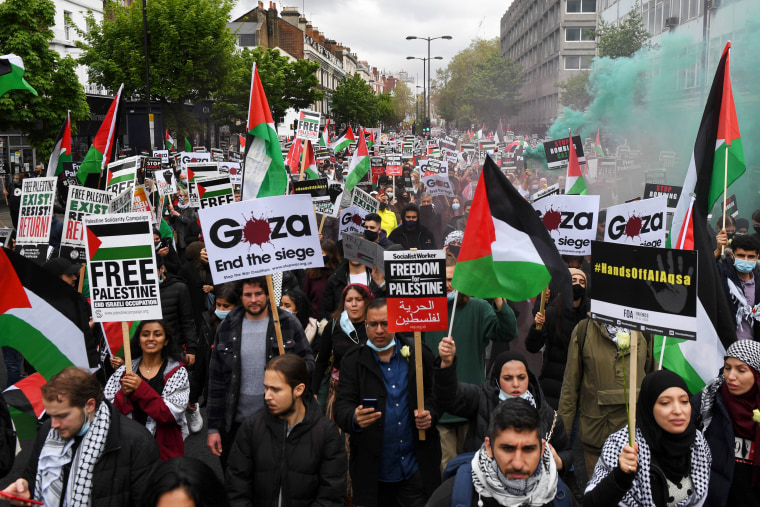 Atrocities against Palestinians
He even talks about how Palestinians can get evicted from their own houses. And the strategy that goes behind it. So for instance, their houses get labeled as important sites that need to be saved. These houses become non-residential sites. And when the Palestinians are forcefully moved out, a few months later, Israeli illegal settlement emerges there.
Velshi also points out how, to get medical treatment, Gaza residents have to go to Israel which is not an easy ordeal. He said that he personally witnessed an old woman hauled from ambulance to ambulance (3 in total), to cross a one-mile distance.
He said that while Israel has the right to protect itself, so does Palestine. And if Palestine has been suffering this much, it is only natural for them to become Hamas sympathizers.
That said, it does make one wonder how hard day-to-day life for Palestinians is aside from being systematically eradicated from the world map.
Stay tuned to Brandsynario for the latest news and updates!